Arkansas Woman Attacks Mother With TV During Argument Over Money, Arrested
A 74-year-old mother was lunged with a TV by her daughter during an altercation over money in Arkansas on Monday (May 18).
The accused, 51-year-old Julie Carol Pierce, was arrested for felony battery after police said she threw a television at her mother, injuring her leg.
Pierce, who has no previous criminal records, was taken into custody from her home in 125 Flint St., of Hot Springs, shortly after 11:30 a.m. Monday.
Pierce was charged with second-degree domestic battery, and if convicted, she will face up to 10 years in prison. She remained in custody on zero bond.
According to the probable cause affidavit, Hot Springs police responded to the home shortly after receiving a disturbance call. The responding officers spoke to Pierce and the unnamed victim.
Officers noticed that the older woman was bleeding from her left leg.
The victim told police that the two had an argument after she refused to bankroll her daughter. Pierce, who reportedly became "very irate," allegedly grabbed the living room television and threw it at her mother and began breaking items in the house. The victim suffered no life-threatening injuries.
During the questioning, Pierce admitted to committing the crime. In this case, the victim is older than 60, and the battery would be classified as a class C felony.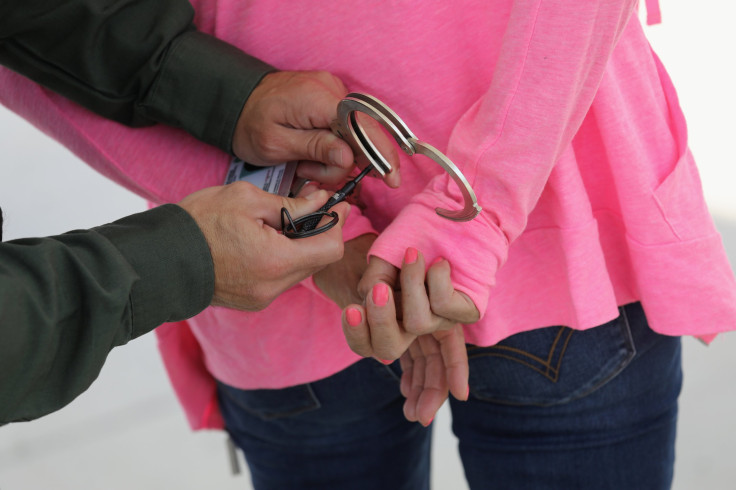 In another incident in Oklahoma earlier this month, a man was arrested for killing his mother and dumping her body. Officers responded to a home to conduct a welfare check on 75-year-old Irene Beers. When they were unable to locate Beers, they spoke to her son, 46-year-old Aaron Bradley Beisbier, who confessed to killing his mother and dumping her body somewhere in the northeast part of Oklahoma City. He was arrested and charged with murder after her body was found.
In another incident last month, a Michigan man was arrested for murdering his mother. The woman, 56-year-old Cheryl Fox, was found dead at her home during a welfare check. The woman had "suffered head injuries, and an edged weapon was found near her body." Following an investigation, her son, 21-year-old Robert Shepard, was arrested and charged with first-degree premeditated murder.
© Copyright IBTimes 2023. All rights reserved.