Arlene Dahl, Actress And Beauty Mogul, Dies At 96
KEY POINTS
Arlene Dahl began her Hollywood career in the late 1940s
She founded her own lingerie and cosmetics business in the 1950s
She eventually focused on her career outside show business
Dahl resumed her acting career by guest-starring in shows
Actress-turned-beauty mogul Arlene Dahl has died at the age of 96. One of her sons, Lorenzo Lamas, confirmed the news in a heartfelt tribute on Instagram on Monday.
Dahl, who starred in the 1959 film "Journey to the Center of the Earth," died in New York on Monday. She is survived by her sixth husband, Marc Rosen, sons Lorenzo and Rounsevelle Andreas Schaum, daughter Carole Holmes McCarthy and her grandchildren and great-grandchildren.
In his tribute to his mother, Lorenzo described Dahl as "the most positive influence" on his life.
"I will remember her laughter, her joy, her dignity as she navigated the challenges that she faced. Never an ill word about anyone crossed her lips," he wrote.
"Her ability to forgive left me speechless at times. She truly was a force of nature and as we got closer in my adult life, I leaned on her more and more as my life counselor and the person I knew that lived and loved to the fullest," he continued.
Lorenzo also sent out condolences to Rosen, whom Dahl married in 1984.
"My sympathies go to her loving husband @marcrosennyc who, for the last 37 years, made her life so wonderful and joyous," he wrote.
Dahl started her career in Hollywood in the late 1940s. Her film credits include "The Bride Goes Wild," "Reign of Terror" and "Journey to the Center of the Earth," in which she starred alongside James Mason. She also appeared in the 1953 films "Sangaree" and "Diamond Run," both starring Fernando Lamas. They eventually dated and tied the knot in 1954.
In the 1950s, Dahl founded her own lingerie and cosmetics business, Arlene Dahl Enterprises, and started working as a beauty columnist. She eventually stepped away from the limelight to focus on her work as an advertising executive for Sears, Roebuck & Co. and the chief executive of her own perfume company.
Dahl resumed her acting career by guest-starring in shows like "Rowan & Martin's Laugh-In," "Fantasy Island" and "The Love Boat." She also appeared in soap operas "All My Children" and "One Life to Live" in the mid-1980s.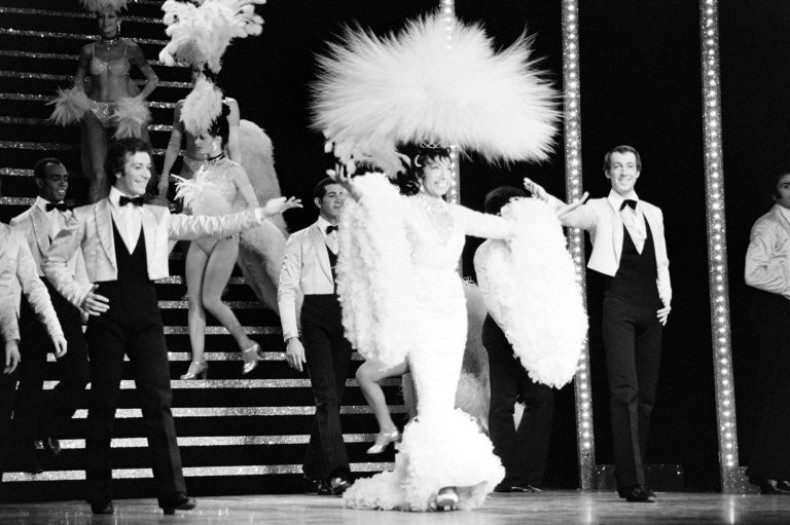 © Copyright IBTimes 2022. All rights reserved.