Armie Hammer's Estranged Wife Allegedly Used Friend's Email To Leak Stories About Him: Report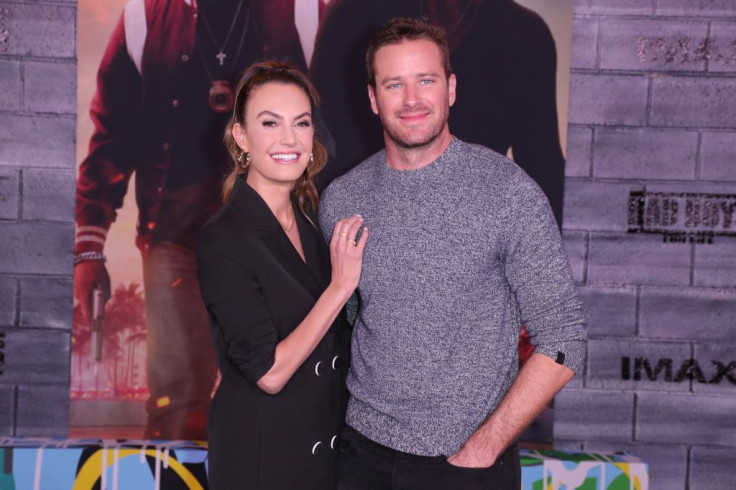 KEY POINTS
Elizabeth Chambers' ex-friend came forward with new allegations about Armie Hammer's estranged wife
Screenshots of Chambers' alleged exchange with her pal revealed that the former plotted to leak stories about Hammer to the press
The friend said she feels things "went too far" and she felt "pressure" to keep up the charade
Armie Hammer's estranged wife, Elizabeth Chambers, allegedly posed as one of her friends to leak stories about the actor to the press, reports have claimed.
Page Six said it obtained screenshots of text messages and DMs allegedly showing Chambers, 40, telling her now-former friend that she logged into her email posing as her to plant stories about Hammer. International Business Times could not independently verify this information.
According to the outlet, among the stories she allegedly leaked to the press was one claiming that Hammer flirted with his "Rebecca" co-star Lily James, well before the "Call Me By Your Name" star made headlines for his so-called "cannibal" fantasies.
In October 2020, three months after Chambers and Hammer jointly announced their divorce, the Bird Bakery founder allegedly texted her pal again telling her they need to "get back to commenting and sending tips."
"Oh yes, excerpts from his disaster GQ cover shoot," Chambers allegedly wrote in one message, according to Page Six. "We need to get back to commenting and sending tips. This time to the Daily Mail in the sun about Lily James."
In the original Daily Mail story, published in October 2020, a source described Chambers as "devastated" and "heartbroken" after she allegedly found passionate messages between Hammer and a woman who called herself "Adeline." This led to speculation that "Adeline" was James because it was the name of her character in her Netflix movie with Hammer.
The "Cinderella" star previously denied having an affair with Hammer.
The alleged message from Chambers came after Hammer filed for joint custody of their two children, Harper and Ford, Page Six noted.
In another alleged exchange, Chambers reportedly asked her friend to leak photos and videos from the "Social Network" star's finsta, which became public knowledge in January 2021 when the sexual misconduct accusations against him made headlines. Hammer has denied all allegations.
"Please ask her to pay close attention to his captions and let her know if any of the last nine attachments you just sent did not come through," Chambers allegedly texted her pal. "It's highly important that she receives everything" before teasing that there would be "more to come."
The alleged message continued, "I need her to agree to you that she will only attribute this to one of his many victims."
In another exchange, Chambers' friend asked her if House of Effie, one of Hammer's alleged victims, is "OK."
"Yes, she's just dramatic," Chambers allegedly replied. "And they're all crazy."
Both Chambers' rep and Hammer's lawyer declined to comment to CNN, which was the first to report the news.
Chambers' friend told CNN that she came forward and provided emails and screenshots of her text messages with the TV personality to the news outlet because she feels things "went too far" and she felt "pressure" to keep up the charade.
The woman, who asked to remain anonymous, citing privacy for her family and children, alleged to CNN that she would sometimes speak to reporters on the phone, while Chambers stood beside her and told her what to say.
The friend claimed that she had cooperated with Chambers because she was trying to "support my friend while she was going through a difficult divorce."
Hammer and Chambers had been married for 10 years when she filed for divorce from the actor in July 2020, citing irreconcilable differences.
Chambers recently told E! News that she and Hammer are in a "really great place."
"Our divorce is not finalized. But we are in a really great place. We talk all the time," she said earlier this month. "We're committed fully and wholly to our children, and to being together as much as possible in a non-romantic way for our kids. "Kids need their mom; kids need their dad. So there's nothing we won't do."
She also said that Hammer has been in rehab for drug and sex issues since several women came forward and accused him of sexual abuse and rape.
"Armie has been focused on his healing. There's the oxygen mask theory: You can't really take care of someone until you are taken care of," she explained. "There's a reason on the plane they say, 'Secure your own mask before helping others.' He has been very busy securing his own mask. My mask has been secured, [the kids'] masks are on, so right now it's really been a lot about focusing on them, protecting them."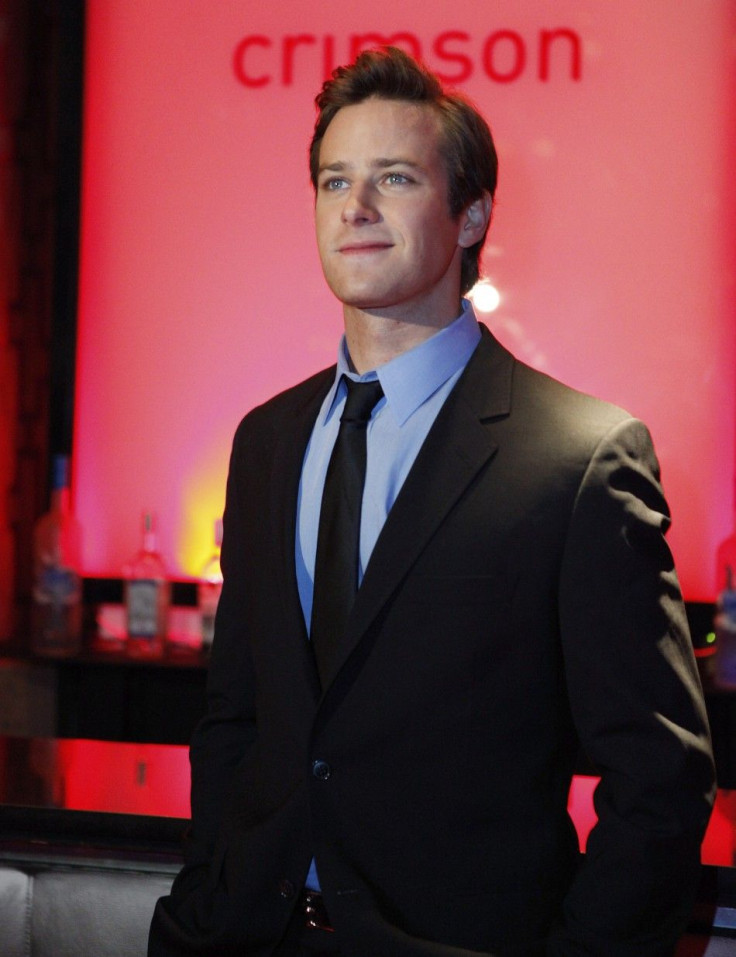 © Copyright IBTimes 2022. All rights reserved.
FOLLOW MORE IBT NEWS ON THE BELOW CHANNELS