Arnold Schwarzenegger's Ex-Wife 'Flipped Out' When He Revealed Plan To Run For Governor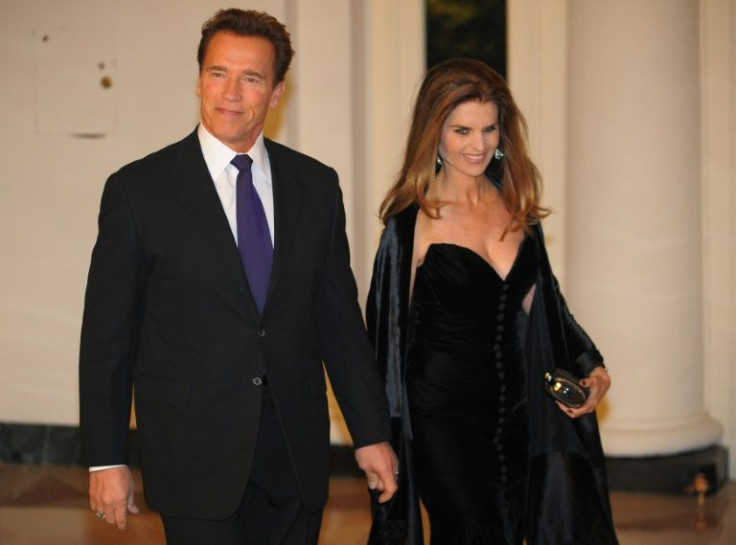 KEY POINTS
Arnold Schwarzenegger shared Maria Shriver's initial reaction to his plan to run for governor
He claimed his now-ex-wife was initially not on board with the idea
He said being governor was "very tough" on his relationship with Shriver and their children
Arnold Schwarzenegger is detailing his now-ex-wife Maria Shriver's "emotional" reaction to him joining politics in a new docuseries.
Schwarzenegger gets candid about his controversies and triumphs in the upcoming three-part Netflix docuseries, "Arnold."
"People will remember my successes and they will also remember my failures," he said, People reported.
In the documentary, the "Terminator" actor, who was sworn in as the 38th governor of California on Nov. 17, 2003, revealed that his then-wife initially "hated the idea of me running" for the position.
"I didn't really know if I was going to run because I didn't really want to run if she was not 100% behind it," Schwarzenegger said in the docuseries. "I was sitting with her in a jacuzzi, and I said, 'What do you think of me running for governor?' She flipped out. I almost felt like she was hyperventilating."
But Schwarzenegger said Shriver eventually became open to the idea.
"She felt I have gone through this with my family. She had a very emotional reaction," he continued. "This would drag us through the mud. Therefore, I pulled back. The morning of 'The Tonight Show,' Maria put a note under my door that said in case you decide to run, here's what I would say and here's if you decide not to run what I would say. I felt like, okay, Maria for the first time was open to the idea."
He later admitted that serving in office was "very tough on my relationship with Maria and the kids."
Schwarzenegger met Shriver, who was not interviewed for the docuseries, in 1977 after he was asked to appear at the Robert F. Kennedy Memorial Tennis Tournament, and at a party with many of the Kennedy family.
The "Predator" actor recalled Shriver's mom Eunice Kennedy Shriver introducing her daughter to him and how he responded.
"Then, later on she said, 'My daughter is really fond of you,' and I said, 'Well, your daughter has a really nice a--. I have to tell you that,'" Schwarzenegger recalled. "What a stupid thing to say. I don't even know why I said it."
The actor-turned-politician also shared how he fell in love with Shriver.
"I really fell in love with Maria, not because she was a Kennedy but because she had an extraordinary personality. I could see that little rebel in her. I wanted to escape from Austria, she also wanted to escape. That was the beginning of Maria and I," he said.
Shriver and Schwarzenegger tied the knot on April 26, 1986. They separated in May 2011 after he fathered a child out of wedlock. Their divorce was finalized on Dec. 28, 2021.
While promoting his new Netflix show "FUBAR" last month, Schwarzenegger said he believes that he and Shriver deserve awards for the way they have handled their divorce.
According to him, he and Shriver have done well in co-parenting their three children, Katherine, 33, Christina, 31, Patrick, 29, and Christopher, 25. He also shares son Joseph Baena, 25, with family housekeeper Mildred Patricia Baena.
"Even though we had this drama, we did Easter together, Mother's Day together, the Christmases together, all birthdays — everything together," Schwarzenegger told The Hollywood Reporter of Shriver. "If there's Oscars for how to handle divorce, Maria and I should get it for having the least amount of impact on the kids."
"Arnold" debuts on Netflix Wednesday.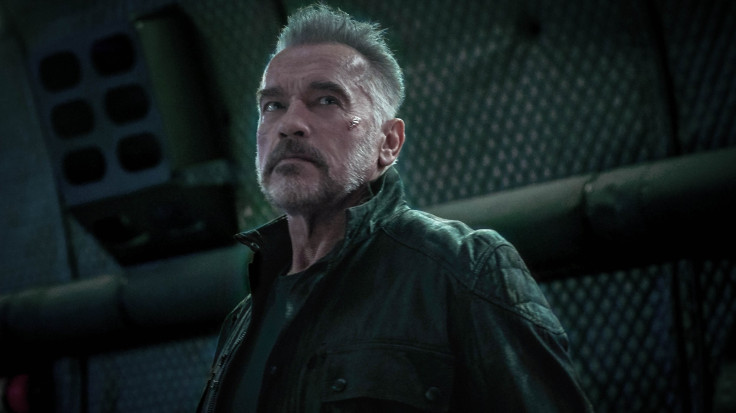 © Copyright IBTimes 2023. All rights reserved.