Aron Ain's Guiding Philosophy In Business Leadership: Families Matter
Family doesn't intrude on business; it's a driving force in Ultimate Kronos Group CEO's operational philosophy of building a strong company.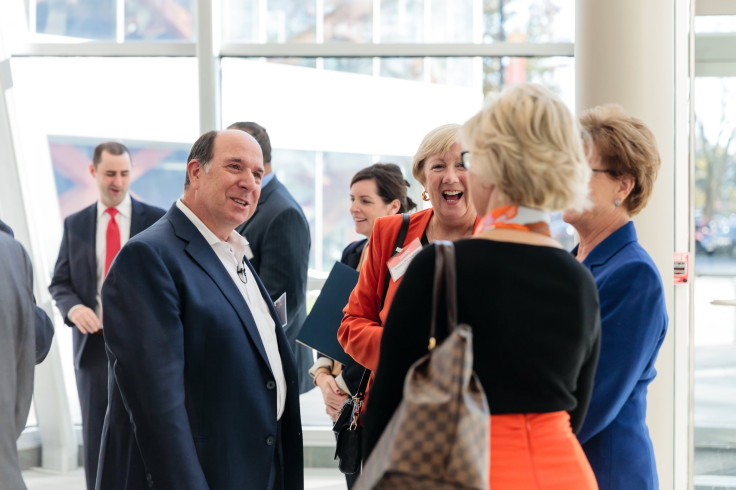 A CEO who believes his employees should put their families before work?! Ultimate Kronos Group CEO Aron Ain not only stayed true to this core value during a year marked by COVID-related business downturns and large-scale layoffs, but doubled down and increased the company's employee benefits. This authentic regard for Social Capital is why we honored him in our May feature, "Family Matters: 10 CEOs Who Support Our Most Important Institution."
Much of how he makes it work for the multinational technology company comes out of a quiet determination to do what he sees as "the right thing." "I want people to work really hard at UKG and I want them to do really well at UKG and create an environment where we can be successful so we can support each other – it's circular in that way," Aron explains. "But to say the most important thing we do is what we do at work, that's silly; our priorities are mixed up if that's the case. That's why I tell people all the time: The most important thing in their lives should be their family."
Aron admits it's a happy synergy that his approach is proven to also drive shareholder value – "because great people want to come and work for UKG and great people want to stay at UKG." His point: "Great people produce better products and deliver better service. Better product, better service: better outcomes. It's pretty simple."
If it's so simple, why isn't his approach more universally adopted? It's obvious he has thought about that, as he talks about the void in business education on "these magical components that drive these great outcomes."
Aron's pleasure is obvious as he talks about some of the benefits UKG added to help employees' families over this past year-plus: the success of the tutoring resource UKG contracted with so the parents among its workforce could better help their children during the extended school closures, and how UKG even made summer camp a reality for 1,500 kids around the world. "Creative people put their heads together to answer employees' concerns," he says. But the attitude that enables such creativity in an organization comes, ultimately, from the top.
" It's been a really hard year for me," he shares, calling it the least joyful year of his professional life. "But at the same time, I know when I look back on it, I'll say to myself, 'Perhaps in some ways, it may be the most satisfying year/year-plus because of how we were able to protect everyone."
How he did it is inspiring – and instructive. Click on the video below and find out for yourself.
© Copyright IBTimes 2023. All rights reserved.