Family Matters: 10 CEOs Who Support Our Most Important Institution
Because family is one of the backbones of capitalism, companies that care about promoting that and helping promote the health, happiness and future of families are at the core of our successful society and economic system.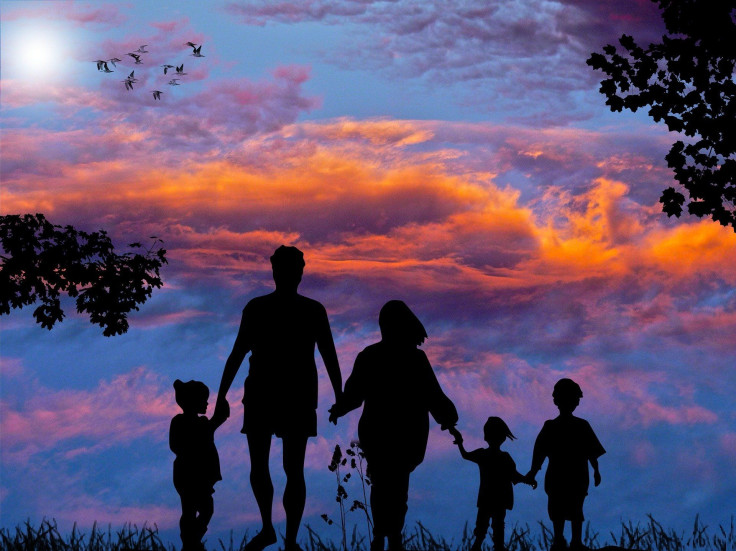 When we began our Social Capital section and its coverage of heroic CEOs who realized the power and responsibility of capitalism to do good and, most importantly, to respect the value of people, we wanted it to be very rich, detailed and, most importantly, real. We designed it to look at how capitalism and those who practice it the way it was intended are making our world the best it can be by helping people to be the best they can be.
In keeping with that noble and important agenda, as well as the fact that May 15 is International Day of Families, this month we honor those CEOs and companies that realize that capitalism done right and respect for the family are inseparable. A free economic system that is not completely dependent upon government support only works when the family support system is alive and well. So, companies that support that family are crucial to the survival of capitalism.
But don't just take our word for it. One of the basic tenets of Marxism is that in a communist society, the family must be abolished because it is one of the biggest proponents of capitalism – the system that communism aims to rid the world of.
Most people are aware of the communistic aim to rid the world of private property but few are aware of its disdain for this other institution: family. Marxists believe the nuclear family acts as a unit of consumption and teaches us to accept hierarchy – another totally human trait they don't like. And it also promotes passing down private property to children, something they believe produced class inequality.
Writes Karl Marx in his famous manifesto, "On what foundation is the present family, the bourgeois family, based? On capital, on private gain. In its completely developed form, this family exists only among the bourgeoisie. The bourgeois family will vanish as a matter of course when its complement vanishes, and both will vanish with the vanishing of capital."
Well, needless to say, we wholeheartedly disagree with all that absurdly impractical, unrealistic and anti-human balderdash, except for one thing – the important connection between family and capitalism.
The world has progressed by leaps and bounds because of capitalism, and those companies and capitalists that support the family are promoting that capitalistic engine to make it even better.
Companies that do not respect family, or that erode the family by not respecting the need to support the families of their employees, are actually anti-capitalists whether they realize it or not.
We need capitalists who respect people, and you cannot do that without respecting the most important human institution the world has ever known – family.
So, without further ado, here are our Top 10 Family-Friendly Social Capital CEOs this month.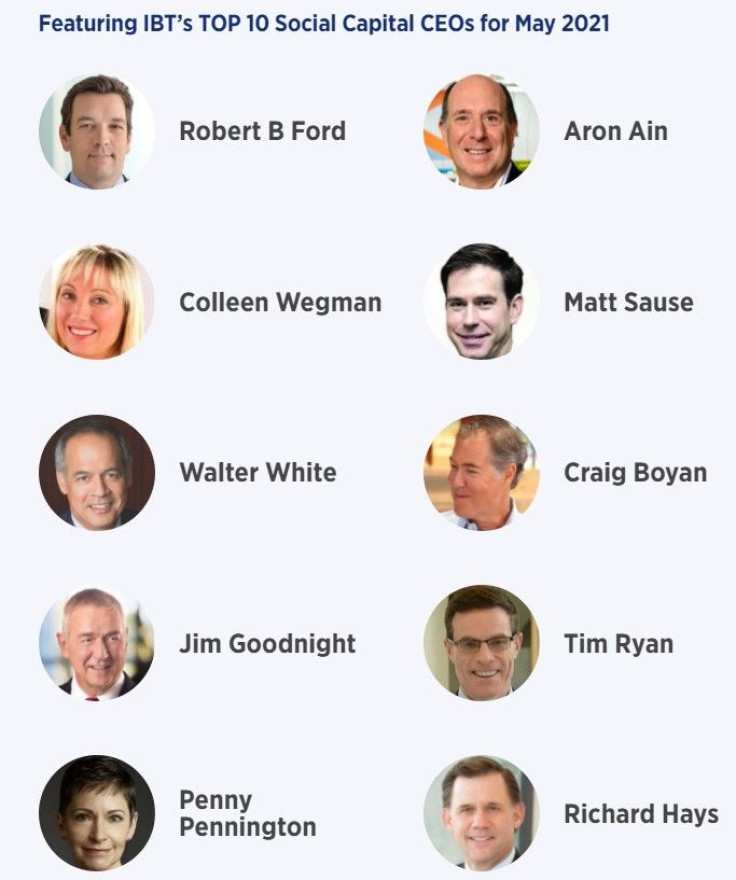 Robert B. Ford: Abbott Laboratories
President and Chief Executive Officer Robert Ford has been with Abbott for more than twenty years, and, during his tenure there, the company has created a benefit structure so supportive of family that it's almost too much to talk about. But don't worry – we won't let that stop us.
Most of us may be familiar with the many incredible life-saving and life-changing medical products Abbott makes to improve our lives, from devices to remove the pain of fingersticks for people with diabetes to monitoring devices that connect doctors to their patients to pain relief to testing half the world's blood donations. In its own words, its "purpose is to make the world a better place by bringing life-changing health technologies to the people who need them. That's our commitment to helping you live your best life."
But what few people realize, and we didn't either until we did some research, is that they are taking that same approach to how they take care of their employees' families.
If employees want to start a family but don't know where or how to start, Abbott helps with technology for women and families with data-driven solutions for fertility as well as access to fertility experts and surrogacy support. There is adoption assistance to alleviate some of the financial burdens of adoption with reimbursement of eligible expenses. Through Perkspot, it offers parents discounts on meal delivery, electronics, home goods, entertainment and more.
For employees who already have a family, Abbott is there on an ongoing basis, offering webinars on mindfulness and meditation, personal well-being, childcare support and seminars for parents with children with special needs. Or employees can enjoy up to 12 weeks of unpaid, job-protected leave to care for themselves or a family member.
Abbott offers childcare discounts like a 10% discount at KinderCare and Learning Care Group Centers, plus discounted fees on nannies, sitters and tutors, also free access to a nanny referral service through College Nannies + Sitters. Employees get preferred placement at Bright Horizons centers, a free membership to Sitter City for help finding childcare providers or services like housecleaning.
Employees get free health coaching for themselves or their whole family and take steps toward healthier eating and exercise. Through Abbott's partners, employees can get a 20% discount on monthly subscriptions or 50% off annual plans for digital learning programs for children aged three to seven.
Breastfeeding moms have access to free counseling from a lactation consultant and an account with Milk Stork, where they will receive a free pumping kit when traveling for business and a shipping box to securely send breast milk back home when you're away.
And for the parents of the parents starting those families, CarePartner provided by Abbott helps coordinate care for elderly parents.
Additionally, Abbott offers a slew of medical, life insurance and financial care and advice programs for sound family planning.
All in all, Abbott is clearly focused on helping employees to care for their families so each employee can be a happier, healthier person.
Aron Ain: Ultimate Kronos Group
"If work is your No. 1 priority, you've got your priorities mixed up. Your No. 1 priority should always be family." This is the belief -- long held and oft reiterated -- of Aron Ain, CEO and chairman of Ultimate Kronos Group.
Aron, who had been CEO of Kronos since 2005, had been named to Glassdoor's Top CEOs list several years in a row and is regarded as a pioneer in workforce management and HCM. He firmly believes that great businesses are powered by great people and anything is possible when people "WorkInspired."
Many businesses proudly proclaim the "family atmosphere" they strive to create in their workplaces. But often, that refers to a congenial atmosphere at work. Ultimate Software, whose tagline was "People first," brought to its merger last year with Kronos an exemplary record of proving its regard for its employees' "whole life" with perks for their families. The new, merged entity, Ultimate Kronos Group, has a similar tagline: "Our Purpose is People," and earned recognition from Great Places to Work for committing to no layoffs during the pandemic, adding more employees, investing more into its employee benefits and continuing its philanthropic efforts.
But as the old adage says, "Charity begins at home." UKG lives this, extending its caring into the homes and families of its employees.
During the tumultuous year of 2020, UKG's business overall remained stable, though employees and their families were directly impacted by COVID-19 – so one of the first things the newly merged UKG did was to try to relieve some of their stress. In its first month post-merger, UKG established an Employee Relief Fund to provide extra financial support to any employees and their family members adversely affected, such as a spouse losing their job or a family member getting sick. Employees were invited to donate to the fund, and the company matched those donations 100%.
Soon after its inception, having shown incredible success, it was formally established in May 2020 as the PeopleInspired Giving Foundation, a 501(c)(3) dedicated to providing financial assistance to people physically, economically, emotionally or otherwise adversely impacted by tragedy – including and beyond COVID-19. In barely over a year, the fund has provided relief to hundreds of UKG families.
That this fund includes employees' families is part of what puts UKG on our list of Social Capital companies. Nor is this a one-off item; another significant commitment is UKG paying 100% of healthcare premiums for not just all U.S. employees (such a benefit is not necessary in the United Kingdom, which has universal healthcare for its citizens) but also for all the employees' families!
The Ultimate-Kronos merger is a story of growth and "the best of both worlds" coming together to create one of the world's greatest people companies. True to this aspiration, in March 2020 – as the pandemic was already taking a toll on people's mental health due to stress of job and financial worries – the UKG leadership team, private-equity firm and board of directors approved a $35 million increase from combined legacy spend to combine the best benefits from legacy Kronos and Ultimate and enhance UKG's benefits program into something unique.
With some benefits new and others enhanced for legacy employees, programs that became effective as of the first of this year for all UKG employees in the U.S. include 100%-company-paid healthcare premiums (medical, dental, and vision), which also extends to spouses, domestic partners (same and opposite sex) and dependents. UKG is one of just 9% of U.S. companies fully covering premiums for full-time employees and one of only 2% fully covering part-time employees. UKG also offers a 45% dollar-for-dollar match on all 401(k) contributions, with no lifetime cap; unlimited paid time off for any reason, including vacation, sick time, volunteering, voting and more, for full-, part-time and hourly employees; fully paid maternity (12 weeks), paternity (4 weeks) and adoptive (up to 12 weeks) leave; and student-loan-repayment assistance – available to all employees upon hire, with no lifetime limit.
What made this a bold of leadership was UKG's dedication to it despite the pandemic: Leadership committed to this investment even as COVID-19 reshaped the economy. Neither these benefits nor the planned spend had been announced to employees, and as leadership stress-tested UKG's financial model amid a suffering economy, these unannounced benefits could easily have been cut. It's noteworthy that UKG forged ahead, with unanimous support from its board, to create an expansive, unprecedented benefits program.
Other programs also reach through the employee into the employee's home. One is UKG Kids, comprised of Kids Sponsorship, a per-child option that provides reimbursement for eligible extracurricular activities for dependent children under the age of 18, and Childcare Financial Assistance, a per-family option that provides reimbursement for eligible childcare for dependent children under the age of 13. Another is the Global Scholarship Program, which helps alleviate some of the financial burden of sending a child to college or university.
The extensive list of benefits UKG offers its employees includes many items that are found at other companies as well. But, under Ain's leadership, the sheer volume of benefits takes it to a rarefied level. UKG purposely strives to be one of the world's greatest people companies, and we honor it as a leader in Social Capital.
Colleen Wegman: Wegmans Food Markets
Wegmans Food Markets is a family-owned company. So, it's not a big surprise that its leadership appreciates, respects and supports all the families of its employees. But their commitment to it is more than just incidental – it's in their design, or, as they put it, "We are a mission-driven, values-based, family company that helps people live healthier, better lives through food."
Wegmans has been honored year after year for being one of the best places to work in America, and this family focus is a big reason why, but more specifically it's the many creative ways it has done that. In addition to reimbursements for fertility treatments, lactation rooms and paid leave to care for a sick child or relative, a few years ago Wegmans also developed a CARE program that acknowledges and celebrates 10 milestones at work based on those that "most families would celebrate at home."
Or, to put it more powerfully, "At Wegmans, we believe that if we take care of you, you'll take care of our customers. That's why we offer more than benefits. We offer you total rewards. As part of the Wegmans family, you'll have support for your health, your well-being, your family and your future."
That means offerings like employee assistance programs to help employees find childcare, elder care, legal consultations and financial planning; adoption assistance and dependent care savings accounts to help employees support their family; screenings and coaching from pharmacists; and healthy eating tips from Wegmans Registered Dieticians plus "Get moving" activities, customized yoga programs, subsidized Weight Watchers at Work meetings, and employee fitness discounts to help each employee be the healthiest version of him- or herself while inspiring others.
All that is probably why 93% of employees at Wegmans Food Markets, Inc. say it is a great place to work. In keeping with its Social Capital concerns, it is also a solid support for its customers. In 2019, more than 7,500 people contacted Wegmans asking for a store in their community. Thousands more wrote to say how much they like shopping at Wegmans, appreciate the way Wegmans employees treat them, or how much they appreciate the products and services offered. That's probably because the Wegman family takes such good care of all their employees' families.
And where does that all come from? Well, probably the fact that the company's respect for family starts with its own. Wegmans was founded in 1916 in Rochester, NY. Today Danny Wegman is chairman; his daughter, Colleen Wegman, is president and CEO; and Danny's other daughter, Nicole Wegman, is senior vice president of Wegmans Brand.
Colleen reinforced that personal commitment to family in a message to her employees during the pandemic that read, "We are a family company who has never felt more like a family as we come together during this trying time, and we hope the same for all of you."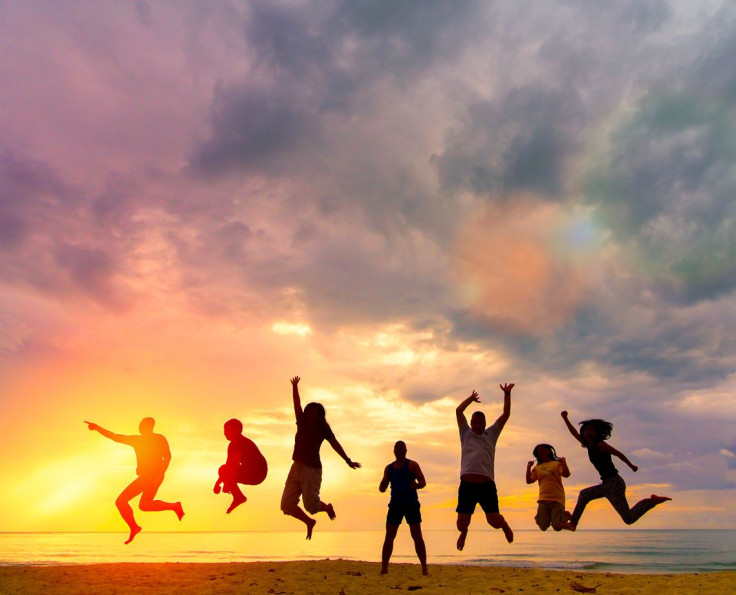 Matt Sause: Roche Diagnostics
"Life is more than work," healthcare giant Roche Diagnostics announces on its website. "Life needs balance to thrive." Roche believes not only in enhancing employees' physical, emotional and financial health, it offers services, resources and conveniences that support their experiences at work and home, as families and how to help them thrive is at the core of many of these services.
A very popular program Roche offered until recently was Camp Roche, presented at the company's wooded, 45-acre Roche Park through a partnership with the YMCA of Greater Indianapolis for employees' children ages 5 through 12. Camp Roche was a casualty of COVID-19 and was not offered last year nor will it be this year – but the heart behind this family-focused perk still beats as Roche continues its partnership with the YMCA to provide summer camp offerings for its employee's children at other nearby YMCA locations.
Part of its employee assistance and work/life programs is free, confidential counseling for personal issues, such as marriage and family relationships, substance abuse, stress, anxiety, depression or loss of loved ones. There are also free, customized resources for a range of work/life issues available to employees' eligible dependents.
There is an adoption assistance program – reimbursing up to $5,000 for each adoption or up to $6,500 to special-needs adoption – for employees going that route to build their family.
And long‑term care insurance to help with simple daily activities, such as eating, bathing or dressing, is available for employees or their eligible family member, whether due to an accident, long illness or just the natural aging process.
Roche Diagnostics' Live Well program encompasses flexible work arrangements such as compressed work weeks, summer hours and telecommuting that, depending on the employee's job duties, may be available to help them take charge of their work/life balance; lactation rooms to ease the challenges new mothers face when returning to work; "Parents in a Pinch" daycare for mildly ill children from six weeks to 12 years old provided through the pediatric department at Community Hospital North; and full-service cafés that provide a wide variety of health meal options.
On top of such care-focused benefits, Roche Diagnostics is also an actual, active player in involving families and helping its employees build strong families. Employee activities designed to promote fun and relaxation – along with providing inspiration and recognition – are offered to encourage employees to enjoy the company of families and colleagues as well as staying involved in their community. The 45-acre Roche Park is a beautiful, wooded setting with a walking trail, pond, gazebo and garden plots where employees and their immediate families can also take advantage of facilities for softball, volleyball, soccer, flag football and basketball.
Additionally, all employees are invited to enroll their children ages five to 12 in a summer camp it offers through a partnership with the YMCA of Greater Indianapolis – and, since it's held at Roche Park, parents can take some time in the middle of their workday to join their kids on Fridays for a picnic or a quick game of kickball or softball. As one worker shared, "The kids are taken swimming three times a week, an off-site field trip once a week, and plenty of other activities. My kids love it, and I love knowing that they are having fun, making friends and enjoying their summer."
Walter White: Allianz Life
Allianz Life Insurance Company of North America promotes itself to customers as providing peace of mind through the financial security of annuities and life insurance products. But what recommended the company to us for this Social Capital section is its commitment to providing peace of mind to its employees in their family life – and extending that from the individual employee to the employee's family. Part of respecting their families is helping employees with their worries and concerns for their families, and Allianz Life bends over backward to make that happen.
One way is through the Employee Critical Need Fund, which provides monetary support in crisis. The company offers 20 days of paid leave and matches employee contributions 1 to 1. "I have two elderly parents ages 92 and 88," one worker told a reporter about the program. "When both of them developed significant health issues and my dad went on hospice for brain cancer, I needed to be there for them. And Allianz Life was there for me."
The company also offers a free service to address future financial planning for special-needs kids. And last year, with mental health distress at unprecedented levels tied in large part to financial worries, Allianz Life introduced a new financial benefit program for its employees. In an effort to help its employees save for their own retirement, Allianz Life began offering a new benefit that will help employees with personal student loan debt save for retirement through the company 401(k) program.
This new program, which launched July 1, will assist employees whose student loan payments may limit them from contributing enough to the company 401(k) program in order to earn the full 7.5% company contribution. To help ensure employees don't miss out on the available company contribution because of student loan burden, the company will assess an employee's personal student loan payments and determine how much the company will contribute to their 401(k) account, up to the full contribution of 7.5% of eligible pay.
"As a company, we are committed to helping people secure their future and plan for retirement, and that should start with our own employees," says Jenny Guldseth, Allianz Life chief human resources officer. "We know that student loan debt is a significant issue, one that often delays saving for retirement. Being able to address this matter head-on as a part of our overall benefits package is important to us and our employees."
Other Allianz Life benefits available to employees include medical coverage, the unique True Balance health and wellness program, career and professional development, and a range of onsite amenities that include a fitness center, child development center, two cafeterias, dry cleaning. and shipping and postal services.
Although the company's top leadership undergoes the periodic changes that may be expected in large organizations, the CEO always brings a clear understanding of Allianz Life's corporate culture. Current president and CEO Walter White served as Allianz Life's chief administrative officer, leading Operations, IT, Compliance, Suitability and the Central Project Office before assuming his position as CEO. And Jasmine Jirele, who will take the helm upon White's retirement the end of this year, has served as Allianz Life's chief growth officer since 2018, where she is responsible for defining the company's growth strategy, including its expansion into new markets, and leading product innovation, marketing, communications, Allianz Ventures and enterprise agile.
Earlier this year, Allianz Life was recognized as one of the 2021 World's Most Ethical Companies by Ethisphere. The World's Most Ethical Companies assessment process includes more than 200 questions on culture, environmental and social practices, ethics and compliance activities, governance, diversity and initiatives to support a strong value chain. This year, the question set expanded to gauge how companies are adapting and responding to the global health pandemic, as well as inclusion and social justice practices.
"Our values-based culture empowers employees to do the right thing to support our customers, our business partners, and our community," says Allianz Life CEO Walter White. "Our focus is helping our customers secure their future, and this recognition is validation of our strong ethical foundation that enables us to fulfill this mission."
Craig Boyan: H-E-B Grocery
It's no wonder we have two grocery stores on our list of family-friendly companies, since grocery stores are at the heart of every family's weekly routine. And, in fact, that is actually the number one reason we included H-E-B in our family-friendly list this month.
Yes, H-E-B has had some amazing benefits for the family, like childcare and parental leave benefits, adoption assistance, company-sponsored family events, flexible work schedule, etc. over the years, but when the Pandemic struck last year, this company bent over backward to make sure its grocery stores were ready to supply hard-hit, hardworking families with the resources they needed no matter what, to keep those families going. And it devoted itself so spectacularly to this that it drew praise from all over the United States for its efforts.
Based out of San Antonio, Texas, H-E-B is a privately held supermarket chain delivering fresh food, quality products and convenient services. It has stores in more than 150 communities throughout Texas and northeast Mexico. It proudly declares on its website, "We're in the people business. We just happen to sell groceries."
We love that, and we love what it did last year even more – or, should we say, what it has been doing for more than a decade to prepare for last year. The company began working on its emergency planning as far back as 2005, after the threat of H5N1 surfaced. It first used that plan when the swine flu hit the U.S. in 2009, and it has been refining it ever since.
H-E-B put the coronavirus high on its priority list in mid-January, around the same time the first case was confirmed in the U.S. And its leadership was immediately in contact with Chinese retailers and other global suppliers around the world to garner important information on how the pandemic had evolved overseas and how shoppers were reacting.
So, when the first Covid case was confirmed in Texas, H-E-B was already fully prepared to ensure product was available for the people and families of Texas. The company had already activated its Emergency Operations Center in San Antonio and started to limit the number of certain items people could purchase to provide enough for all, but remained steadfast in making sure warehouses were functional and able to meet the demand.
While many grocery stores all over the nation were scrambling amidst panicking customers, H-E-B customers were calmed by plenty of products, plus strolling Mariachis serenading them.
The Butt Family, specifically Howard E. Butt (hence the H-E-B), launched this hugely successful company with one store in a small town, Kerrville, Texas, in 1905. That store quickly earned a loyal following and reputation that helped it expand throughout Texas because of incredibly dedicated employees who never quit, unbelievable customer service like being able to snack on a freshly baked tortilla while shopping, and a very eclectic and diverse array of hard-to find food products.
The H-E-B website prominently declares that H-E-B has "proudly served Texans since 1905," and that its stores are all about "outfitting Texas families with all they need for Texas lifestyles."
The company prides itself on customizing each location to the neighborhoods, and cultures in those neighborhoods, with specialty foods and exotic offerings important to the families in those areas.
And just to put the perfect Social Capital punctuation on what they do and why they do it, we quote Craig Boyan, the president of H-E-B: "H-E-B was founded on the unwavering belief that each and every person counts."
Jim Goodnight: SAS
The culture of SAS honors the importance of family, work/life balance and enjoyment of the workplace, and its amazingly extensive and varied menu of perks for employees serves as constant affirmation of how much they are valued at this software analytics company. And they return that favor to the company with their loyalty – SAS's turnover rate is one-tenth of the industry average of above 20%. With the cost of turnover a tremendous financial loss to businesses, those statistics alone are concrete proof of the value of Social Capital. SAS is committed to helping employees, their families and retirees achieve balance in their lives by providing problem-solving, coaching, resources and referrals, and educational programs. But the much-lauded subsidized cafeterias where parents could lunch with their kids remain closed as part of the COVID-19 response.
SAS provides innovative software and service to empower its customers to transform data into intelligence, and its founder, Jim Goodnight, was one of the first business leaders to practice what we are now spotlighting as Social Capital, since co-founding the company back in 1976. Goodnight believes that "what makes his organization work are the new ideas that come out of his employee's brains," and, operating from that conviction, he both respects his employees and cares about their happiness.
He consistently nurtures SAS's corporate culture of trust, believing that workers who consistently respect the organization's management will put forth their greatest commitment and contribution. And it is not a top-down approach to running the company, as feedback is solicited from employees to ensure SAS maintains that high level of trust – and also on how they are being treated as human beings.
Building into the corporate leadership this regard for people as people, only those who demonstrate a natural inclination to support and help people are considered for any in management position. In fact, SAS operates from the belief that the primary responsibility of its leaders is to facilitate the career success of other employees, not their own.
College-bound kids of employees at this analytics software company can take advantage of a scholarship program. The campus is home to a healthcare center and a recreation and fitness facility -- including family swim days and virtual interactive kid-friendly events. A work/life center offers resources and counseling on topics like parenting teens. Subsidized childcare and adoption assistance round out the family-friendly perks.
In fact, an SAS employee recently posted on employment site Glassdoor, "Great for young families as they subsidize day care. Campus facilities are excellent (gym, cafe's, health care center, pharmacy)." And maternity and paternity leave were the top benefits employees reported to Glassdoor.
"At SAS, we understand the importance of leading a well-balanced life and meeting family needs and obligations. We offer the following benefits to help you maintain this balance: Dependent Care Flexible Spending Accounts; Domestic Partner Benefits; Adoption Assistance; Family Medical Leave; Family Sick Days; Paid Paternity Leave," says its website. Underscoring that this is not just empty words, the company even put a limit on the number of hours employees should work – even less than the traditional 40 hours per week – making sure they had time for the family part of their lives.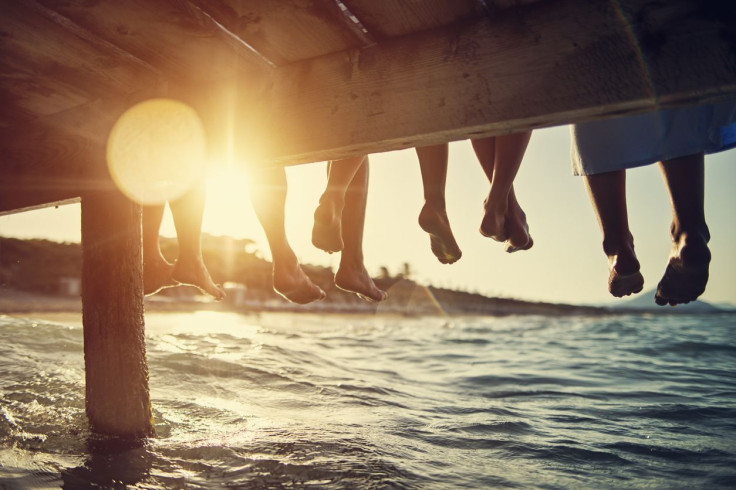 Tim Ryan: PricewaterhouseCoopers
PricewaterhouseCoopers demonstrates its care for family in its comprehensive, flexible and competitive employee benefits program. It provides access to programs that can be tailored to meet the personal health and financial well-being needs of its partners, staff and, notably, their families. It also provides resources and programs to help staff pursue their professional goals and support their personal and family needs.
New moms are paired up with veteran moms as part of this professional services firm's Mentor Moms program. Women dealing with the transition to motherhood receive guidance, coping tips, or just a sympathetic ear from an employee experienced in handling work and parenting. Among other family-focused benefits, backup childcare is set up and subsidized, with staff receiving reimbursement for up to $1,000 ($2,000 for fiscal year 2021) of backup care costs per year when their typical child or elder care falls through. And parents leaving the firm to care for their families full-time can participate in a program that helps them keep in touch with former colleagues and allows them to attend some firm trainings and events to stay sharp.
And, while PwC has long offered a number of flexible work options and care benefits to help its people better manage their work and home responsibilities, the company realized that, given the current environment, it needed to expand its existing offerings, understanding that there is simply no one-size-fits-all approach to meeting the needs of the people in its employ.
In this past year, PwC has expanded its workplace flexibility, empowering people to block time during the day for any personal reasons. PwC has also committed to trying to shorten meetings by 25%, including implementing firmwide "no video Fridays" to help ease Zoom stress.
PwC has also, this past year, introduced new employee benefits, many of which are support for the family of the employee. Employees can take a sabbatical for four weeks up to six months. They can work a reduced schedule to have additional time to take care of personal priorities, and some jobs will be eligible for job sharing such that two individuals would fulfill the responsibilities of one 100%-full-time position. In addition to doubling the back-up care reimbursement noted above, PwC is offering discounts on nanny placements. New tutoring and coaching programs include academic enrichment programs, test prep support, and college admissions and financial aid guidance, and tuition programs. And PwC is offering local PwC "citizen-led" community support and professional coaching for caregivers, financial planning resources for parents and caregivers, and, at no cost, additional mental health support resources and sessions to PwC-ers and their families.
Benefits had already been extensive, touching employees' lives in the office and at home. Employees enjoy year-round flex days; unprescribed sick time not just for themselves but also to care for a sick child, parent or spouse/domestic partner; and a generous vacation policy of between three weeks and one month per year – on top of "everyday flexibility" options that allow them to work where, when and how it best suits them and their teams. Staff of either gender with a new child – including adoptions – gets eight weeks of paid parental leave. And parents can phase in their return to work thanks to the option to work 60% of their hours at full-time pay for an additional four weeks. A nursing moms program provides support for new mothers who wish to continue to breastfeed after returning to work; available to all women as well as PwC spouses and domestic partners, the program provides discounted breastfeeding equipment and supplies and relevant prenatal information and counseling. For those who are having trouble conceiving, PwC offers infertility treatment benefits coverage nationwide.
PwC also offers what it calls the "Full-Circle Program," an unpaid voluntary arrangement for staff in good standing who separate from the firm to devote themselves to full-time care giving. This program allows eligible participants to stay connected to the firm for up to five years. The extent of that relationship is entirely up to them and includes optional training, coaching, and networking programs.
U.S. Chair and Senior Partner Tim Ryan is responsible for the setting the strategy and the tone on quality as well as leading the culture for the firm's 55,000 employees and partners.
Penny Pennington: Edward Jones
This employer has been known for tempering long work hours with rewards that help employees relax and have fun – with family. COVID-19 has temporarily curtailed some of those recreational activities, but the company is committed to bringing back such popular perks as the baseball game tickets and regular overnight family retreats it provided to give employees an opportunity for down time with those they love – once it is safe to do so.
Its managing partner, Penny Pennington, is responsible for the firm's strategic direction, working together with more than 49,000 associates across North America to make a positive impact in the lives of Edward Jones' clients, colleagues and communities. She was recently named No. 33 in her second appearance on the Fortune Most Powerful Women in Business list. "Partnering for positive impact is about more than programs, it's about investing in people, and making a difference in their lives for the long term," she says.
"Our firm was founded on the core values of working in partnership and respecting and valuing the contributions of each individual – and those core values never change, although our ways of working did in the pandemic," says Kristin Johnson, the company's chief human resources officer. "The unique circumstances of this past year have, in many ways, helped unite our firm in our purpose to improve the lives of our clients and colleagues and, together, better our communities and society. We are working together to create a deep sense of belonging where our associates can make a meaningful difference."
The company is apparently living up to its intent, as evidenced from the positive reviews recently posted on job site Glassdoor by Edward Jones employees: "They very much value their employees. Maternity leave and time off is amazing." "Flexible working schedule, manage your own time." "Edward Jones is a fantastic place to work. The value associates and listen and respond to feedback to improve. As a LP they don't have to make decisions with shareholders in mind and can lead the business in a way that best fits the client AND associate."
"Creating a culture that allows an organization to reach its peak potential, while also providing an environment where employees feel free to bring their best selves to work, doesn't happen by chance. It's an evolving landscape and the work is never done," says Johnson, on her company blog. "If a company's organizational structure, systems and processes make up its hardware, its culture and behaviors are the software. Both elements have to work together as a single system for the company to achieve its purpose and ambition."
Johnson continues: "At Edward Jones, culture is our heart and soul, an amalgamation of our purpose and values brought to life through our thoughts and our actions. Firm culture manifests itself in the way we show up, think and act. In many ways, it's like a tree. Our history, core values and purpose are the roots of that tree; these elements are constant and position us for strength. Above the ground level are the ways we work, think and act — and these things will evolve over time as we bring our purpose and values to life in service of our clients, colleagues and communities."
"During an unprecedented event such as the pandemic, it's important to ensure that associates are feeling supported at all times, and that can be done in a number of ways -- for example, offering additional paid time off, waiving deductibles for the treatment of COVID-19 and providing guidance for families struggling to balance childcare, at-home learning and work. In addition, we provided our financial advisers the tools they needed to stay connected with current and prospective clients virtually."
"Looking at the impact of the pandemic more broadly, it has truly amplified and reinforced the role of business in society. It has also increased understanding that businesses need a prosperous, healthy society to sustain themselves -- and that we have a role to play in supporting that society through a purpose that goes beyond profits. While there's a lot about the future we don't know, we can say with confidence that leading with purpose and culture will generate the best results for all stakeholders."
Putting this philosophy into practice has earned Edward Jones a designation as a "Best Place to Work" and recognition here for contributing to the Social Capital movement.
Richard Hays: Alston & Bird
No disrespect intended to the legal profession but, when you find a law firm that actually makes caring for its employees and their families and helping them attain some semblance of life balance, it's a big deal! Alston & Bird is an international law firm based in Atlanta with core practice areas in intellectual property, complex litigation, corporate and tax, but where it really shines is creating a warm and caring atmosphere – and one that is evident through its extensive support and flexibility for families and the community.
For years, the firm has offered a wide array of benefits that include help toward family planning, adult/eldercare care-giving (even on-campus childcare), and help with childcare and community service options (although the Pandemic has made some in-person interaction challenging). One of our favorites was the Family Volunteer Day, an annual event for the entire family focusing on such areas as the civil rights movement, homelessness and disabilities. Participants learned about a subject through a storytelling experience and then worked on a variety of related projects.
Chairman/Managing Partner Richard Hays has led the firm to record levels of growth and is passionate about the firm's clients, people and communities. Since 2008, he has led the strategic direction of the firm and played a key role in its growth and performance. For years, the firm has offered a plethora of family-friendly benefits ranging from phenomenal maternity and paternity leave, work-from-home options (even before the pandemic), fertility assistance, dependent care, adoption assistance, onsite childcare, family medical leave and unpaid extended leave.
But the firm stepped up its game last year when it realized early on how the pandemic could impact mental well-being, so management took concrete steps to safeguard employees' psychological health -- launching a parent support group facilitated by a licensed psychologist and hosting firm-wide virtual sessions with resilience coaches to manage anxiety.
After making the very difficult decision to close its onsite daycare for Covid concerns, Alston & Bird shifted the program to virtual learning activities and covered the cost of tuition during closure. Thankful parents raised more than $17,000 to support the teachers and staff.
Is this still a law firm we are talking about? Yes, but one that realizes the tremendous importance of family, and the Social Capital it generates.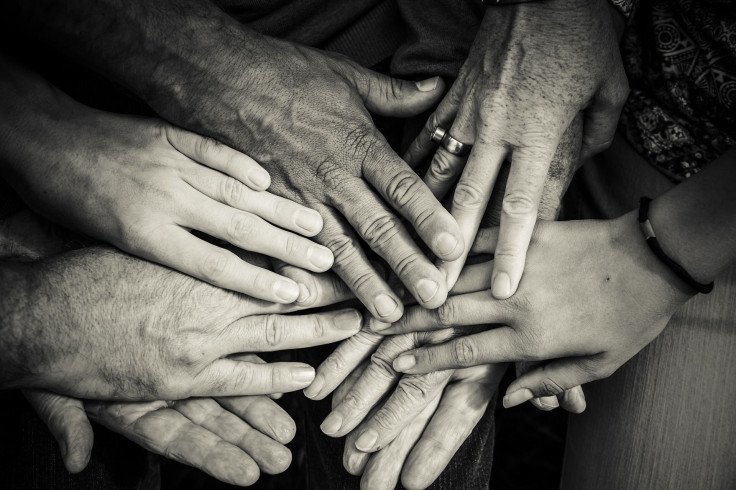 © Copyright IBTimes 2023. All rights reserved.