'The Arrangement' Stars Josh Henderson, Christine Evangelista Start Filming Season 2 [PHOTOS]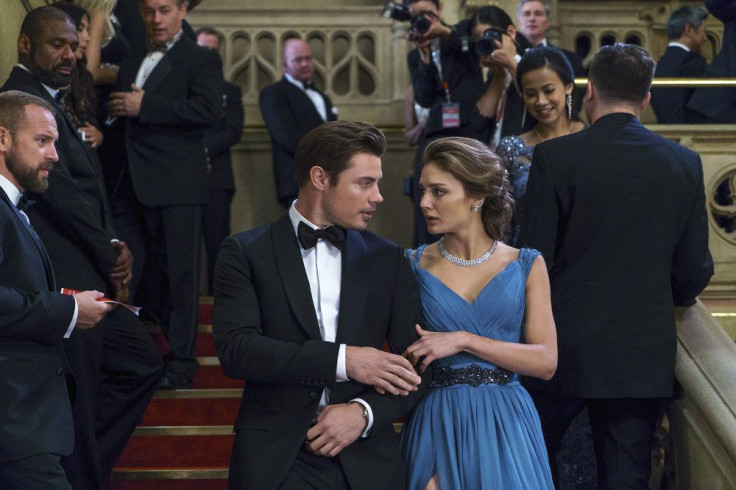 Filming for "The Arrangement" Season 2 has officially started.
According to YVRShoots, the E! series began shooting scenes for its sophomore run in Vancouver's North Shore Studios on Monday.
Josh Henderson and Christine Evangelista, who play Kyle West and Megan Morrison on the show, shared a photo and a video taken from their first day of shooting on Instagram. Series creator Jonathan Abrams all took to the social media site to post a behind-the-scenes photo of Henderson and Evangelista in the middle of a rehearsal. See their Instagram posts below:
READ: Will Courtney Paige's Annika return in Season 2 of "The Arrangement"?
Plot details about Season 2 are being kept under wraps, but one of the things that fans are eager to know is whether Megan is also planning to harm Kyle after she vowed to burn down the Institute for the Higher Mind at the end of the Season 1 finale.
"That is a very, very good question," Evangelista told TVLine last May when asked if Megan wants to take down Kyle together with the Institute. "Megan is at a point now where she either turns against him or she realizes that she wants to take him with her, and I'm not sure which direction it's going to go in. I know that they genuinely love each other, and she wants to trust him, and perhaps she wants to help him in some way. Maybe a part of her plan is to get him out of the Institute? Or maybe it's to take them all down?"
Meanwhile, since much of Megan's backstory had already been fleshed out in Season 1, Henderson told The Daily Dish last May that fans will likely learn more about Kyle's past in Season 2. "Our writer Jonathan Abrahams … is already working on his ideas for Season 2 and I know that he wants to push the envelope even more," Henderson said at the time. "He's telling me he wants to completely continue to wow the audience. That's a big task, but he can do it, so I got all the faith with him in the world."
The premiere date for the 10-episode Season 2 of the series is yet to be announced.
© Copyright IBTimes 2023. All rights reserved.