'Arrow,' 'The Flash,' 'Supergirl,' 'Legends of Tomorrow' Crossover Spoilers: Melissa Benoist, Grant Gustin, Stephen Amell And Caity Lotz Tease Their Characters' Dynamic In 'Invasion!'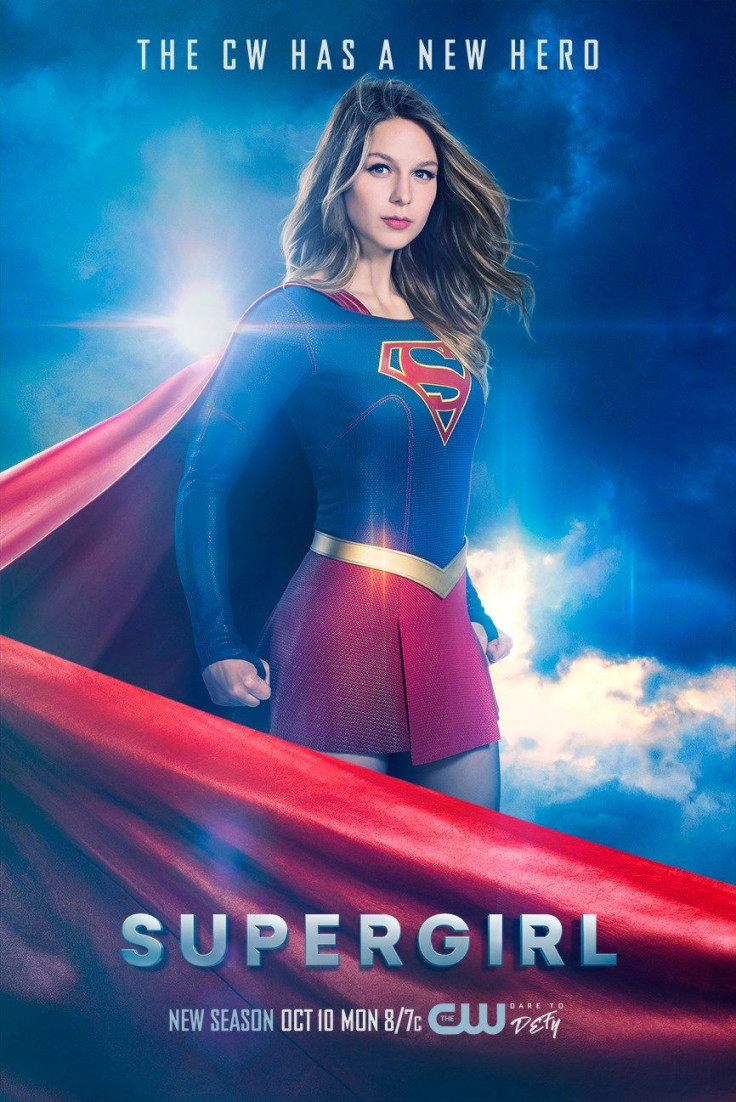 The actors of "Arrow," "The Flash," "Supergirl" and "Legends of Tomorrow" got along so well on the set of the four shows' upcoming crossover event that the team spirit amongst them shows onscreen, said Greg Berlanti, executive producer of all four franchises.
"I've watched it. You guys haven't watched it yet. But you all seem like you like each other onscreen," Berlanti told Melissa Benoist, Grant Gustin, Stephen Amell and Caity Lotz ahead of the CW superheroes panel at EW Popfest last Saturday. "There's a lot of camaraderie and there's a real sense of family amongst them when you watch it."
While the actors got along well, Gustin said that fans can expect "some head butting" between particular characters in the crossover event, titled "Invasion!" "It's a bunch of superheroes so it happens," said the actor who plays The Flash in CW's DC TV universe.
Lotz thinks that her character, Sara, is kind of intimidated by Supergirl (Benoist), because "she's so used to being the bad chick, and then this girl comes in and can levitate and she's like, 'Alright I can see you.'"
As for his character's dynamic with the Girl of Steel, Amell said that "Oliver is bit standoffish with Supergirl which probably means that he's smitten."
Benoist, on the other hand, said, "Supergirl just wants to be a part of the club. She just wants to fit in."
In a press Q&A last month, "Supergirl" executive producer explained why Oliver "sort of keeps his distance" from Supergirl in the crossover.
"Part of Oliver's journey in these episodes is, he's kind of hit his breaking point with things he's willing to accept. He's had Mirakuru soldiers and the Lazarus Pit and magic with Damien Darhk (Neal McDonough), but flying aliens who can incinerate you with their eyes is beyond the pale for him. So he sort of keeps his distance, which is a very Oliver thing to do," Kreisberg said (via Comicbook.com). "He keeps his distance, and Kara comments, 'Does he not like me?' And Barry's like, 'No, that's kind of how he treats everybody.'"
As previously revealed, heroes from all four shows will work together to beat the alien race Dominators in the crossover. In DC lore, the Dominators think that unpredictable evolutionary tendencies of Earth's metahumans is a threat to the state of the universe, so they find ways to eliminate all the metahumans on Earth.
In an interview with Superhero Insider, "Arrow" and "Legends of Tomorrow" Marc Guggenheim said that the Dominators' mission in the crossover is not too different from their main objective in the comics.
"I will say that their goal is very closely related to what was established in the comics, and it does have to do with metahumans," the Guggenheim said. "It's very, very faithful to the comics."
The crossover event is expected to air sometime in November.
© Copyright IBTimes 2023. All rights reserved.