'Arrow' Season 4 Spoilers: Who Will Be The New Villain? Malcolm Merlyn Named League Of Assassins Leader In Season 3 Finale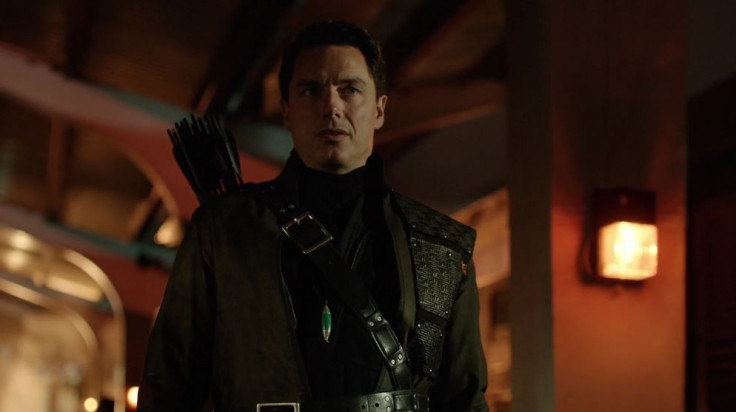 Who saw that coming? The Season 3 finale of "Arrow," which aired on the CW Wednesday night, gave fans an actual happy ending! Oliver (Stephen Amell) and Felicity (Emily Bett Rickards) rode off into the sunset to live happily ever after following Arrow's sudden retirement and the death of Ra's Al Ghul (Matt Nable). However, though the ending had the feel of a series finale, fans know there will be more "Arrow" action when the show returns in the fall. In fact, Wednesday's episode gave viewers a pretty good idea of who the new villain would be in Season 4.
After turning the tables on Ra's, Oliver and his nemesis met for one last duel at the Starling City dam. This time, a wiser and more skilled Oliver got the better of his opponent, stabbing him with his own sword. Having finally achieved victory, the superhero decided to hang up the bow and leave Starling City to begin a new life with Felicity. However, there was still some unfinished business.
Holding up his end of a deal with Malcom Merlyn (John Barrowman), Oliver made the former Merlyn Global CEO the new leader of the League of Assassins in exchange for his help with Ra's. It was an uneasy peace, though, as Oliver still found it difficult to forgive the man's former sins – he did kill Sara (Caity Lotz) after all! However, Oliver promised play nice as long as Merlyn used his new League of Assassins power for good and not evil. Unfortunately, something about the way Merlyn made the League kneel before him at the end of the episode suggested he may not be able to help himself.
Will Malcom Merlyn become the main villain in "Arrow" Season 4? Fans will have to wait to find out. The CW series will return with new episodes in the fall.
© Copyright IBTimes 2023. All rights reserved.