'Arrow' Star Stephen Amell Jokes About Unemployment With 'Supernatural' Star Jared Padalecki
The CW is losing both "Arrow" and "Supernatural" next season, and the stars are already joking about being unemployed.
Amell took to Instagram to share a photo of himself and Jared Padalecki clinking glasses of wine. "The 1st meeting of the Actors who are soon to be unemployed support group went great," Amell captioned the snap.
Amell and Padalecki are in the rare position of not only knowing that they are in their final run but also helping to decide that the next season will be the last. Both shows were renewed for next season, but it was the creative side that determined the dramas are at the end of their journeys.
The "Arrow" star announced the end of the DC superhero show earlier this month. "Playing Oliver Queen has been the greatest professional experience of my life... but you can't be a vigilante forever," he tweeted. "Arrow will return for a final run of 10 episodes this fall."
Padalecki, meanwhile, announced the end of "Supernatural" on Friday alongside co-stars Jensen Ackles and Misha Collins. The actors released a video from the Vancouver set to reveal that the show will end next year.
"We just told the crew that though we're very, very excited about moving into our fifteenth season, it will be our last," Ackles said.
"Arrow" will end with shortened eighth season, which has led to theories that the Green Arrow could die in the "Crisis on Infinite Earths" crossover. If Oliver does die, he might not be the only leading man to get killed off on the CW.
"Supernatural" fans might be worried about the stars getting their dream endings. In 2017, Ackles told Entertainment Weekly that he wanted the Winchesters' fates left up in the air while Padalecki revealed that he wanted both or at least one of the brothers to die.
Fans will have to tune in to find out if the Winchesters and the Green Arrow can survive through their series finales next season.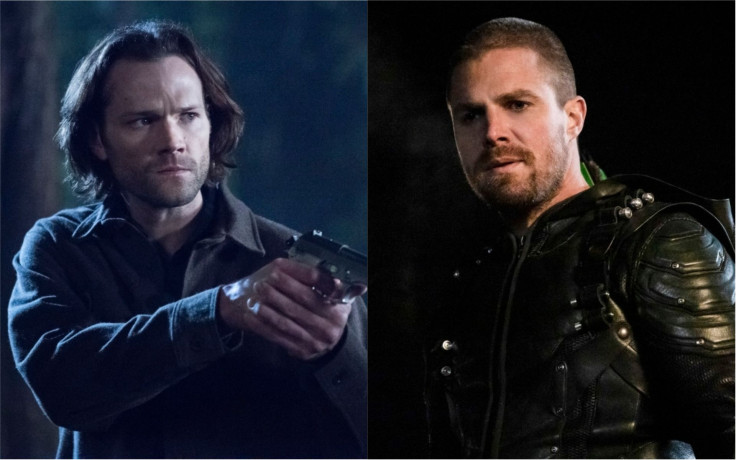 © Copyright IBTimes 2023. All rights reserved.