Arsenal - Liverpool: Early Prediction And Preview For Saturday's Premier League Match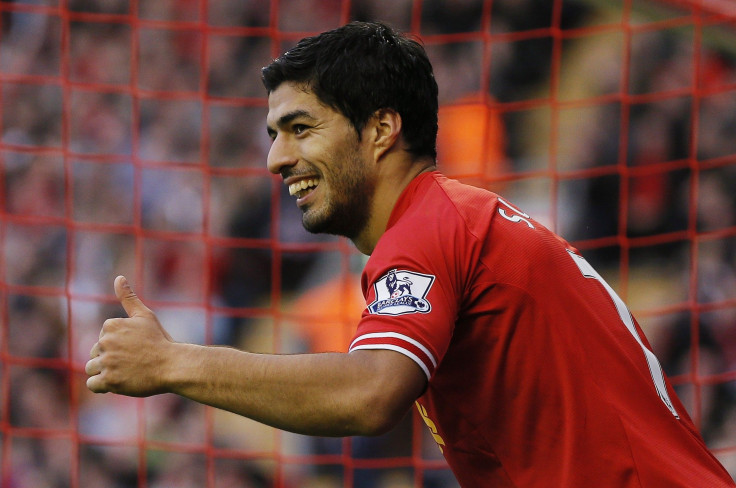 Things do not get much easier for Arsenal as they look to recover from back-to-back home defeats with the visit of high-flying Liverpool on Saturday. Arsenal remain top of the Premier League, but will be overtaken by third placed Liverpool should their losing run continue at the Emirates.
Losses to Borussia Dortmund last week and Chelsea on Tuesday were very different, both in nature and scale, but had similar causes at their root. In both cases, Arsenal's lack of strength in depth was exposed. There was, of course, a much-changed lineup fielded in the Capital One Cup, but Chelsea rotated even more and yet their quality remained higher. Much has been made of the lack of an alternative to Olivier Giroud after the lackluster performance of Nicklas Bendtner, but the more immediate concern will be the lack of depth in midfield.
While Arsenal have an abundance of creative, ball-playing midfielders, there is a distinct absence of players who excel without the ball. Predictably a two-man central midfield of Jack Wilshere and Aaron Ramsey was exposed defensively against Chelsea. To Wenger's undoubted relief, Mikel Arteta will return from his one-match suspension to take on third-placed Liverpool. However, once more there will be no Mathieu Flamini, with the Frenchman ruled out with a groin injury.
It would be hard to overstate Flamini's impact since his return this summer. Arsenal do not have another midfielder who relishes the combativeness of the game in quite the same way, and haven't done since Flamini walked out for Milan five years ago. His disciplined work is not only crucial unto itself in breaking up opposition attacks, but also inspires his teammates to work similarly hard without the ball. The drop in work rate has been noticeable from Arsenal whenever Flamini has been off the pitch in recent matches.
Ironically, Flanini's absence coincides with the possible return of the player on Liverpool's books perhaps most capable of taking advantage of it -- Philippe Coutinho. The Brazilian has been out for six weeks with a shoulder injury, but Brendan Rodgers confirmed that he'll return in some capacity at the Emirates.
If he does indeed start then there will be the thrilling prospect of Coutinho linking up for the first time this season with the current best forward partnership in the Premier League, Luis Suarez and Daniel Sturridge.
Coutinho carried the creative burden for Liverpool in the opening weeks of the season, despite operating from the left flank. With Rodgers having since switched to a 3-5-2 formation, it is his natural No. 10 role, until recently occupied by Victor Moses, that will surely be earmarked for the former Internazionale man.
It only remains to be seen whether Rodgers believes that not only does Coutinho have the match fitness required to start, but that his involvement wouldn't leave his side too open at the home of the league leaders. Against West Brom last week Moses was left out, with the more defensively capable Jordan Henderson selected alongside Steven Gerrard and Lucas Leiva.
But it may well pay for Liverpool to be bold. The central defensive partnership of Per Mertesacker and Laurent Koscielny have been excellent this season, but they will be far more exposed without Flamini and just the far-less athletic and combative Mikel Arteta offering protection. It could be a long day for the duo with Suarez and Sturridge, and possibly Coutinho, running at them.
With that in mind, Arsenal may struggle to get back to winning ways at the Emirates and may instead be forced to settle for a point that will keep things intriguingly poised at the Premier League summit.
Prediction: Arsenal 1-1 Liverpool
© Copyright IBTimes 2023. All rights reserved.