Arsenal Transfer News: Edinson Cavani, Draxler, Cabaye Latest Wenger Targets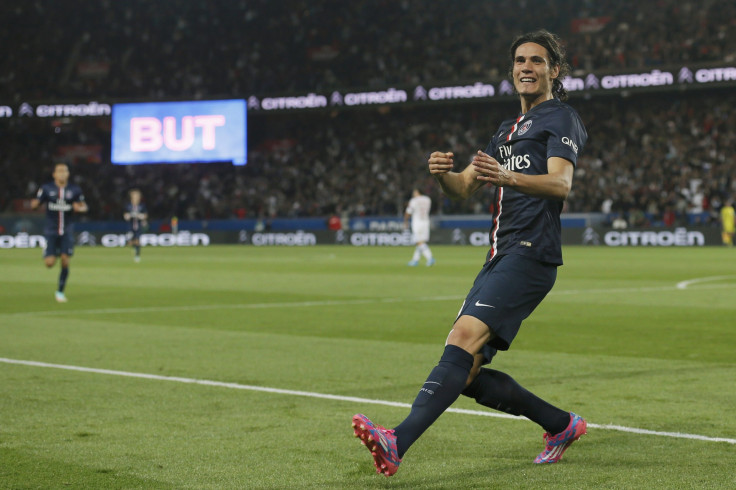 Arsene Wenger clearly wants his sideline clash with Jose Mourinho to be a thing of the past. The Arsenal manager apologized for shoving Chelsea's boss during last week's 2-0 loss at Stamford Bridge in a story that quickly drew much attention in the British press.
"They gave too much importance to this story. In hindsight I think I should not have reacted at all, it's not a way to behave on a football field," Wenger said during an interview with a French television program.
"I always regret any signs of violence and I apologise, but that's a part of games where everything is manic. And then we have quite a substantial past. Did Mourinho provoke me? That is how I felt. I did not enter Chelsea's technical area."
Wenger's feud with Mourinho notwithstanding, its more likely the French manager was frustrated with his eighth place club's play. The Gunners are winless in their last three domestic matches, and only two wins in seven total, that has again fueled some speculation in the coming January transfer session.
Wenger has had his eyes on Paris Saint-Germain midfielder Adrien Rabiot, as has Mourinho and Louis van Gaal of Manchester United, but the Ligue 1 club are reportedly only interested in loaning him out. According to Express, the 19-year-old wants more first-team opportunities, but PSG are unwilling to lose him completely.
The Gunners could also continue a pursuit of a long-standing transfer target, Schalke winger Julian Draxler. With reports indicating that Mesut Ozil could miss as much as three months with a ligament tear in his knee, and Draxler viewed as his replacement, Express reports.
Wenger originally targeted Draxler during the summer, but opted to sign striker Alexis Sanchez. Now he's reportedly willing to spend as much as £37 million on the 20-year-old, who's scored 11 goals in 105 appearances since moving up from the German's side youth squad to the first team.
Ozil wasn't in top form to begin the season even before his injury, and should the Draxler deal go through and he plays well, Ozil's tenure at the Emirates could be in jeopardy.
There was also talk earlier this week of Wenger further raiding PSG's locker room. Midfielder Yohan Cabaye, who switched from Newcastle to PSG just last winter, expressed his frustrations with manager Laurent Blanc and his lack of playing time. He told L'Equipe: "Have I spoken to Laurent Blanc? No. What do I tell him? I am 28 years old and not new to the job. But I am not satisfied with the situation.
"Am I completely happy? To be honest, no. It is a new situation for me, but I don't complain. It is the first time I haven't played regularly for my club."
Successful in both Ligue 1 and the Premier League with Newcastle, Cabaye's another scorer and playmaker who could act as a replacement for Ozil.
Lastly, there was a report from Metro that indicated the Gunners were willing to set a new transfer purchase record, involving Uruguayan forward and PSG star Edison Cavani. The deal could be worth upwards of £55 million, and Wenger's reportedly already given the go ahead to work out the swap.
Cavani's been tied to a move out of Paris since this summer, when Liverpool and Manchester United also inquired. There's no doubting his talent and effectiveness on the field, but he hasn't been the focal point of PSG's attack while playing second-fiddle to Zlatan Ibrahimovic.
© Copyright IBTimes 2023. All rights reserved.