Arsenal Transfer News: Seven Players The Gunners Could Target This Summer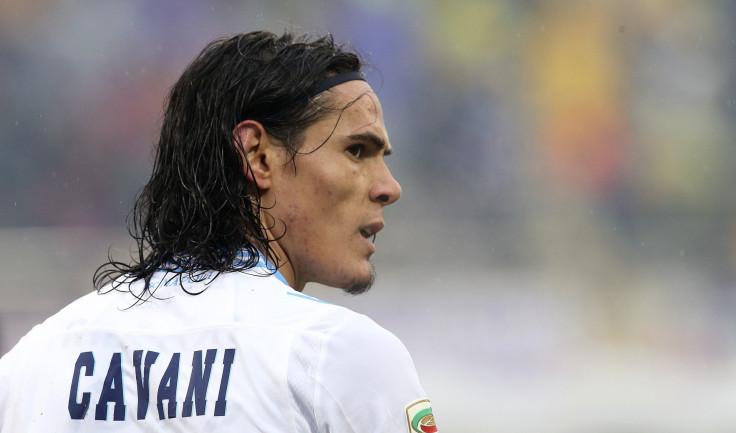 For Arsenal fans, the much-anticipated January transfer window came and went with just one new signing. Nacho Monreal looks set to prove to be a shrewd addition, but the major investment that the squad surely needs to lead the club back to challenging for both the Premier League and Champions League remains unfulfilled.
Both manager Arsene Wenger and chief executive Ivan Gazidis have confirmed that there is significant money to spend and, with a new sponsorship deal recently signed and increasing publicity over the high ticket prices at the Emirates, there will be enormous pressure for major arrivals in the summer.
Here are six potential signings that could make the difference for Arsenal next season.
David Villa (Barcelona)
Wenger has confirmed that Villa was one of the players who got away, as he tried in vain to bring the forward to the club in January. Spain's record goal scorer has been far from a regular at Barcelona since his return from a broken leg, but the La Liga leaders were understandably hesitant to allow him to leave in midseason without a replacement lined up.
It may well be a different story in the summer, however. A deal could well appeal to all parties at the end of the season and Villa would add an extra intelligent and clinical dimension to Arsenal's front line.
Edinson Cavani (Napoli)
Arsenal's record transfer, still thought to be the £15 million paid to Andrei Arshavin, is paltry when compared to those of their rivals. A blockbuster signing of one of the world's elite players would surely give the whole club a huge lift.
Wenger discussed the idea of a move for Cavani in January, but rightly conceded that Napoli would not be prepared to sell in midseason. A deal could happen in the summer, although there is sure to be enormous competition for the prolific Uruguayan's signature. The 25-year-old would cost a huge amount, but could change the whole atmosphere at, and image of Arsenal.
Lucas Biglia (Anderlecht)
The Argentinean midfielder appears a perfect fit for Wenger's Arsenal. An excellent passer and a good reader of the game sitting in front of the back four, there is little surprise that Biglia has frequently been linked to the Gunners.
The 27-year-old is in his seventh year in Belgium and Anderlecht have strongly suggested that the player may be moving on in the summer.
Victor Wanyama (Celtic)
While the signing of Biglia would add another clever passer to Arsenal's midfield, what they may be more in need of is a dynamic presence. When Abou Diaby is fully fit, the midfield takes on another dimension not seen since the days of Patrick Vieira. The problem is that Diaby is so often in the treatment room that he cannot be fully depended upon.
Wanyama has been extremely effective in the Champions League this season in driving Celtic forward, notably in victory over Barcelona. Arsenal have been linked to the 21-year-old and they may be wise to spend the in excess of £10 million it would take to pry him away from the Scottish champions.
Mohamed Diame
The West Ham midfielder would provide similar attributes to Wanyama but would likely be available at a significantly lower fee. Dimae has a £7 million release clause in his contract that was thought to have attracted the interest of many of the Premier League's top clubs in January.
Wenger has spoken in glowing terms about the 25-year-old, although the fact that he did not make an offer last month may well mean that he doesn't think Diame is quite of sufficient quality.
Angelo Ogbonna (Torino)
The signing of left-back Monreal should improve Arsenal's back line, but doubts remain about the fragility of the center of the defense. Italy international Ogbonna is rated extremely highly and, at 24, could be ready for a move away from Torino in the summer. Wenger is also thought to carry and interest in Borussia Dortmund's Mats Hummels, but the German is likely to prove unattainable.
Ogbonna would not come cheap either, with Torino claiming that it would take at least £16 million for them to consider selling.
Stevan Jovetic
The Montenegrin forward is one of the most sought after players in Europe as he continues to provide both goals and creativity for Fiorentina. His versatility would surely appeal to Wenger, with Jovetic capable of playing as a central striker, in-behind, or coming inside from a wide berth.
Despite the arrival of Giuseppe Rossi, Fiorentina are adamant that they are not prepared to sell the 23-year-old, but with the club slipping away from a Champions League berth for next season, Jovetic could begin to get itchy feet.
© Copyright IBTimes 2023. All rights reserved.