Arsenal Transfer News: Zaha and a Key Striker on Wenger's Radar? Mannone Out?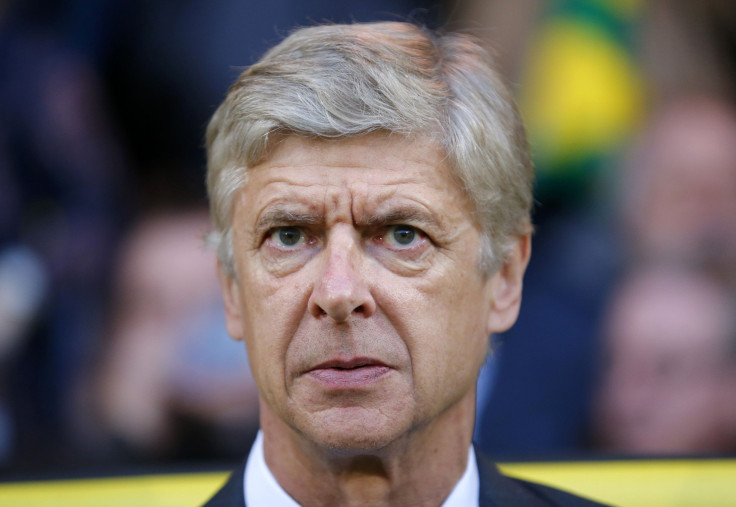 Despite the positive emergence of Santi Cazorla and Lukas Podolski this season, Saturday's 1-0 defeat to Norwich has again raised questions over the strength of Arsenal's attacking options.
It is, perhaps, no surprise then that Arsenal have been linked with more than one offensive player in recent days, especially as a contract extension for Theo Walcott remains in flux and injuries continue to plague the club.
Arsenal are reportedly interested in starlet Wilfried Zaha. The Crystal Palace winger has a valuation of roughly £20 million, but could go for as low as £11 million, which is about what Arsenal are willing to pay for a player of his stature.
The Daily Mail reported that Arsenal are in a battle with Liverpool, Newcastle, Tottenham, and Manchester City to sign Zaha.The 19-year-old has been an effective weapon for Crystal Palace this season.
Zaha, who has 11 goals in 94 appearances, has been praised by manager Dougie Freedman.
"I can assure you that Wilfried is not 'for sale.' We hope that he'll be playing Premier League football next season. For us," said Crystal Palace co-chairman Steve Browett, according to the Mail.
Browett also added that Crystal Palace has Zaha under contract for five years, and the club doesn't need the money. The Mail also reported that Ivory Coast are trying to get Zaha to switch from England in international competition.
With Walcott's status with the club still uncertain, and Arsenal shifting players from the wings to center, manager Arsene Wenger may find another winger beneficial for the club.
The Gunners should have room for another wide midfielder with Andrei Arshavin likely to leave the club. The Russian has drawn interest from several Russian clubs including Dynamo Moscow, and even has been linked to Fulham.
Leandro Damiao, a prized striker for Internacional, has once again been linked to the Gunners, according to Daily Star. The Brazilian is considered a hot commodity and has been linked to Manchester United and Tottenham.
Damiao, 23, is already a regular with Brazil, and his tenure with Internacional is expected to end soon. He is enjoying a solid season with the club, but many believe he will move to Europe after Tottenham failed to add him over the summer.
The Gunners may have a need for a center forward, though Gervinho has provided some scoring at the position in recent weeks. Arsenal added Olivier Giroud in the offseason, but so far he only has one goal in eight league appearances.
While Arsenal may be interested in both Zaha and Damiao, there also appears to be an interesting goalkeeper situation brewing.
Vito Mannone, who has filled in admirably for injured starter Wojciech Szczesny, has been linked to Napoli, though the 24-year-old Italian has denied he is leaving and is happy at the Emirates despite his contract perhaps expiring after the season.
"I want to make it clear, because there have been unfounded rumors, that my contract is not ending in 12 months,'" Mannone told Arsenal's official website.
"I want to stay at Arsenal as long as I can, I don't want to move to any other club.'"
© Copyright IBTimes 2023. All rights reserved.