The Art Of De GRISOGONO, Creation I, And The Story Of Its Astonishing 163.41-Carat Central Diamond
Sponsored content from Modern Luxury
de GRISOGONO is no stranger to headlines, having just inspired a slew of them when its latest creation was sold at the recent Magnificent Jewels auction in Geneva. Fetching a winning bid of $33,705,994, this incredible high jewelry necklace is the culmination of a story that began in an Angolan diamond mine almost 2 years ago— or, some might say, several billion years ago.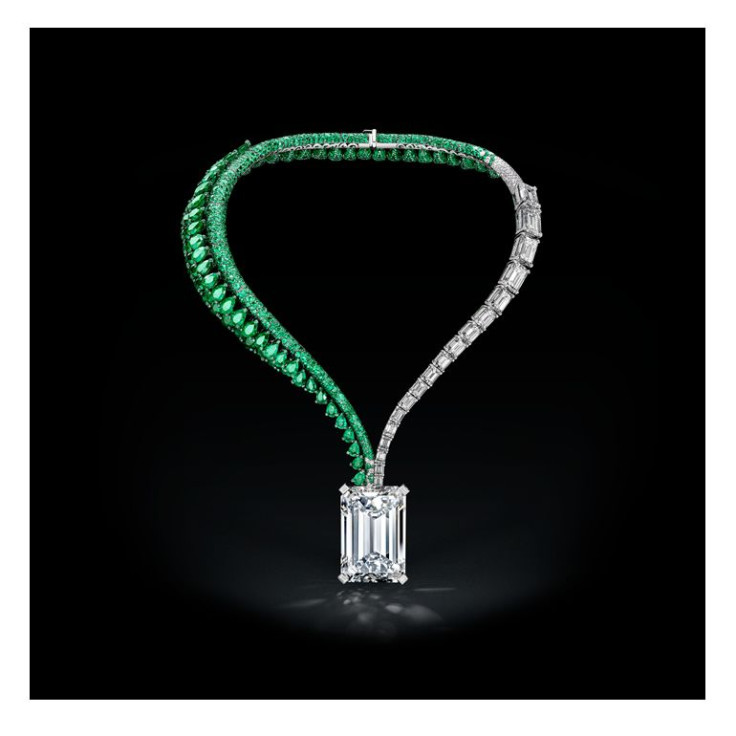 The 404-carat 4 de febereiro diamond made news when de GRISOGONO first unveiled it, at the 2016 Cannes International Film Festival. Not only was its size truly immense—the largest diamond ever to be unearthed in Angola—but it promised exceptional color and clarity, as much as could be determined from the rough exterior. For de GRISOGONO, the occasion was momentous: the discovery marked a new chapter for the brand, a partnership with Nemesis International that would ensure the jeweler had access to a flow of diamonds straight from the mine.
Aesthetically, this astonishing stone represented an unparalleled opportunity, as well as an overwhelming challenge. Not only was this the first time de GRISOGONO was working with such a large diamond, but also, because it was rough, the jeweler had an incredible amount of control over what the stone would look like, from beginning to end.
Once the stone was cut and polished, it became apparent that predictions of its quality had been right on target: at 163.41 carats, it was the largest D Flawless diamond in the world, and was classified as Type IIa, a rare designation signifying a diamond that contains almost no nitrogen. The flawless nature of the diamond makes it a perfect candidate for the exacting emerald cut.
Fawaz Gruosi, the brand's founder and creative director, spoke about the pressure he felt when designing a piece of jewelry for such an important gemstone. "I have never had a problem finding creative ideas," he said in a press release from Christie's, "but this time there was the immense pressure of 'dressing' such an amazing diamond. I couldn't do something very simple or that has already been seen. I needed a design that is outside-the-box."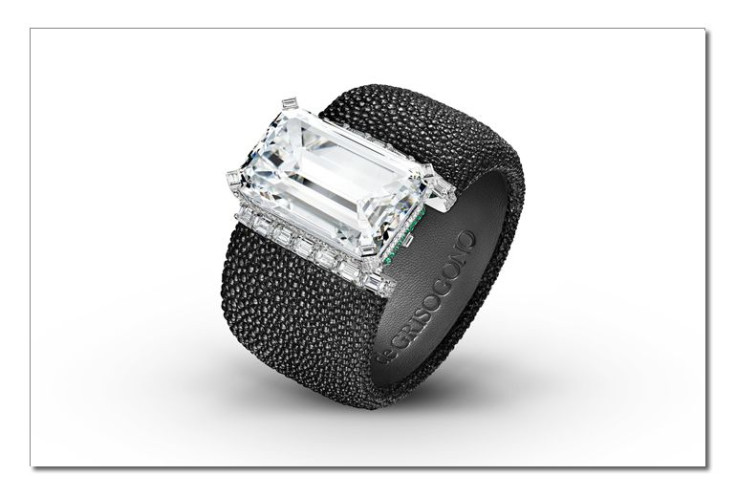 The resulting creation somehow manages to pull it all off: extravagant, exquisite and bold, it is also an instant classic, playing with asymmetry to play up the technical perfection of the central stone. Named The Art of de GRISOGONO, Creation I, the necklace is divided between a perfect line of 18 emerald-cut diamonds (48.64 carats) on one side, and a burgeoning row of 66 pear-cut emeralds (120.42 carats) on the other, with 862 brilliant-cut diamonds (6.52 carats) and 5,949 brilliant-cut emeralds (38.84 carats) lending body, depth and continuous sparkle to the proceedings. For a more "casual" look (relatively speaking, of course), the central diamond can be removed and worn on a diamond-set black galuchat cuff.
FOLLOW MORE IBT NEWS ON THE BELOW CHANNELS