The Artist Formerly Known As Prince: Why Singer Changed Name From Prince Rogers Nelson To A Symbol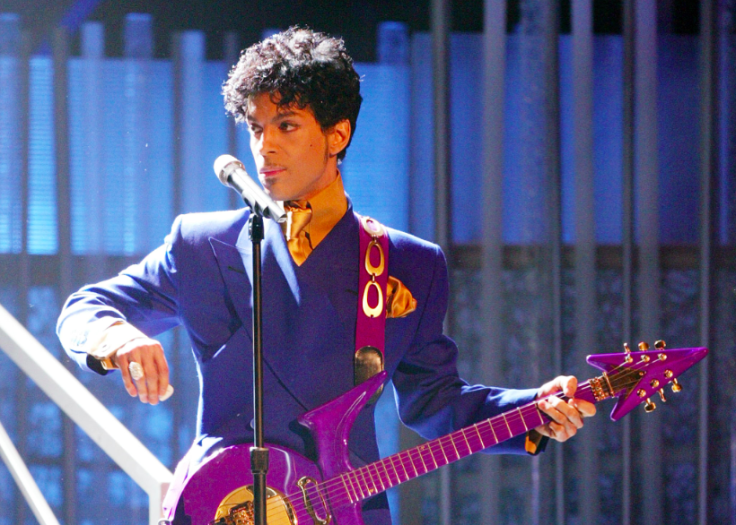 Remember when Prince shocked everyone in the 90s and changed his name to a symbol? In the media, he was called "the artist formerly known as Prince," but that was because that was the only way to refer to him. Later on, he picked up Prince again, but why did he originally drop his moniker?
"When he signed the contract, he didn't feel like he was Prince Rogers Nelson anymore," Sotera Tschetter, art director for Prince from 1990 to 1993, told People magazine Thursday. "And so he adopted the symbol as his name — to say, 'Hey I'm not that person, that sellout. I'm unique' — in 1993." Tschetter, along with Mitch Monson and Liz Luce, helped created Prince's "love symbol," which is a combination of the male and female sign "to equal love."
Bizarre as having no name sounds, his ex-wife, Mayte Garcia, said she never called him anything in the time they were together during an interview with the Mirror last Thursday. In actuality, Garcia might have inspired the symbol. "At the time [the symbol was created], he was dating Mayte, and he was very much into mythology," Tschetter said. "That really drove his intent to create this icon." The couple split in 2000 after four years of marriage.
During a 1999 interview with Larry King, Prince said the goal was for people around the world to look at the symbol and think of him. And he did just that, according to Tschetter.
"If you look at what it embraces, in the end it's a symbol that says a lot about him," she said. "You look at the male and female and combine into two; it's unification. And together, they are earth. It's called the love symbol because everything he did, he did with passion and love."
Prince died last Thursday at the age of 57. A cause of death has not been revealed, but rumors claim he overdosed on the painkiller Percocet. It will be several weeks before toxicology results confirm or deny the gossip.
Follow me on Twitter @mariamzzarella
© Copyright IBTimes 2023. All rights reserved.