Ashton Kutcher and Demi Moore Get Spiritual Amid Breakup Rumors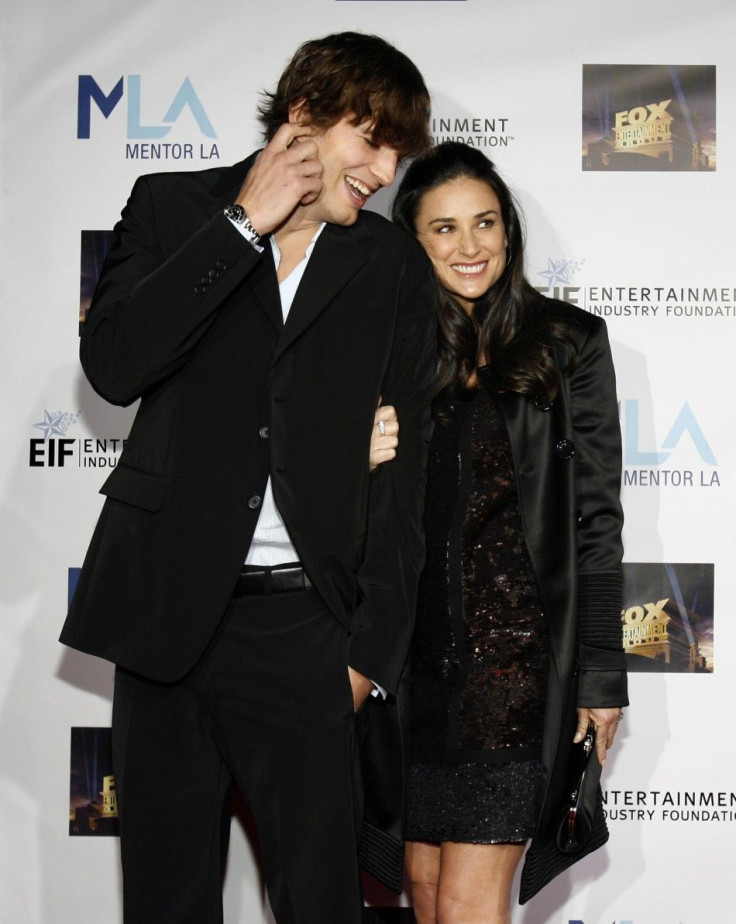 Last year, when there were rumors of Hollywood star couple Ashton Kutcher, 33, and Demi Moore, 48, breaking up, the couple was seen making a pilgrimage to Israel. This time around, amid yet more rumors of a breakup, the couple was spotted Friday attending a spiritual session at the Kabbalah Center in Los Angeles together, according to a report on Allvoices.com
Though neither has uttered a word publicly about the alleged breakup so far, recent tweets on the Two and a Half Men star's Twitter account did suggest that he was attempting to squash the circulating rumors.
Kutcher, on Thursday afternoon, posted a link to a song, Don't Believe the Hype, by Public Enemy and also wrote: When you ASSUME to know that which you know nothing of you make an ASS out of U and ME.
The rumors of a split in the couple's marriage have been fueled by those of an affair that Kutcher allegedly had with Sara Leal, a 23-year-old student.
According to the report, Kutcher and Moore were seen dressed in appropriate attire when spotted at the Kabbalah Center, and were still wearing their wedding rings.
While Ashton pulled up in their black Lexus, Demi exited out of a side door of the Kabbalah Center and quickly jumped in the car. She clearly did not want to be photographed, a photographer from the Web site X17 who was at the center told Allvoices.com
There is yet to be any confirmation of a separation between the pair. In fact, up until a few weeks ago, everything seemed just fine with the duo. In an interview with USA Weekend magazine, Kutcher said he took up the role in Two and a Half Men just so he could be at home with his family.
My stepdaughter, Tallulah, is a senior in high school and I wanted to be there for her rather than on a set in Michigan or Mexico or Australia, he said. It's about being available for everything. I've missed enough and I don't want to be absent for anything else. I just want to be home at night with my wife and family.
However, of late, the couple has been spending a lot of time apart. Kutcher has been shooting for Two and a Half Men in Los Angles, while Moore has been busy in New York with her forthcoming film Magic Mike.
What's interesting, right now, is that they're not posting the lovey-dovey photos they normally post, Carlos Greer, a reporter with People magazine, noted.
© Copyright IBTimes 2023. All rights reserved.