Asian Gold Buying Slows on Price Hikes, Demand Remains Firm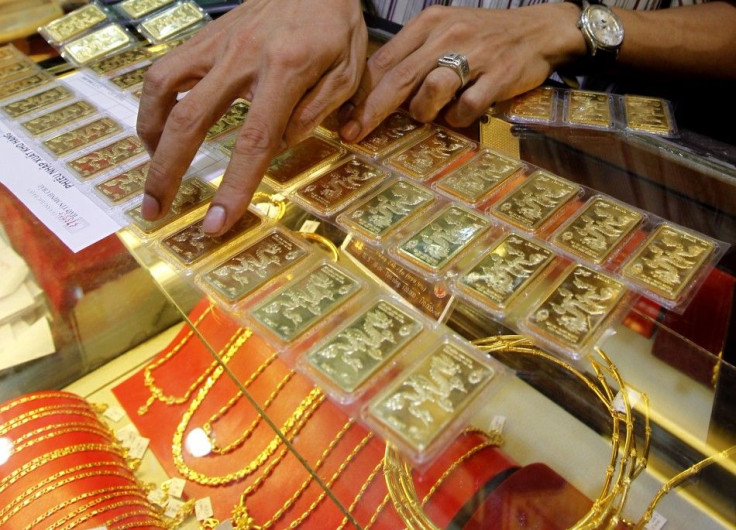 Asia's gold buyers trimmed purchases as prices rebounded, but demand is expected to stay firm as India approaches key festivals next week, underpinning sentiment in the precious metal.
Premiums in Singapore and Hong Kong eased slightly from a week earlier. In Singapore, gold bar premium softened to the range between $1.50 and $2 an ounce over spot prices, from as high as $2.50 last week.
Spot gold has been stuck in a range of about $100 above $1,600 this month, lacking momentum to break either way due to lack of investment interest as huge volatility in the past few months scared away investors.
Physical demand dries up when prices rise near $1,680 and returns if prices fall below $1,650, said Ronald Leung, a physical dealer at Lee Cheong Gold Dealers in Hong Kong.
There is a tug-of-war, as people are waiting to see what's going to happen with euro zone's debt crisis.
Premiums in Hong Kong retreated from as high as $4 last week to about $2.50, dealers said.
Dealers in Singapore reported light selling as market participants took advantage of the price recovery from Tuesday's trough below $1,630.
INDIA FESTIVAL GOLD DEMAND SEEN STRONG
Gold traders in India, the world's biggest consumer of bullion, continued to hunt for bargains and stock for a slew of festivals slated later in the month, as prices stayed in the vicinity of the lowest level in more than a week, dealers said.
The most-traded gold for December delivery on the Multi Commodity Exchange (MCX) MAUc1 was steady at 26,648 Indian rupees ($540.58) per 10 grams, after hitting an intra-day low of 26,273 rupees on Tuesday, a level last seen on Oct. 8.
Demand is good, and expectations are that we might see better retail sales on hopes of higher returns, said Harshad Ajmera, proprietor with Kolkata-based JJ Gold House, adding that he expects a 20 percent jump in sales from a year earlier.
Gold demand in India will be strong in the October-December quarter, a traditional time for festivals and weddings, despite high inflation that eats into savings and multiple growth-choking central bank rates hikes.
Silver buying also has risen, lifting physical prices in Singapore to a small premium of 5 to 10 cents, said a second Singapore-based dealer.
WEEK AHEAD
Indians are embracing the key gold-buying festivals of Dhanteras and Deepavali next week.
All eyes are on a European Union summit this weekend, after Group of 20 finance ministers and central bankers pressured European policymakers to produce a concrete plan to contain the region's debt crisis.
© Copyright Thomson Reuters 2023. All rights reserved.