Asian Hooded Crane Takes 'Wrong Turn,' Lands in Tennessee [VIDEO]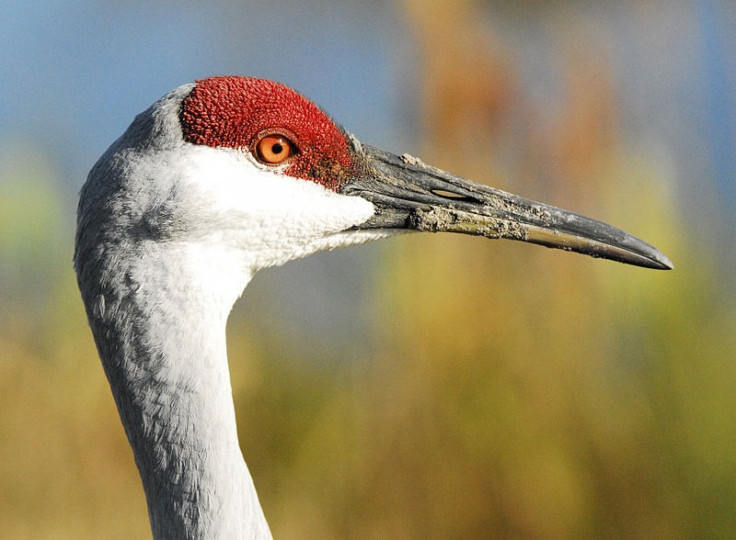 A rare bird known as the Asian hooded crane most prevalent in Southeast Asia took a wrong turn according to conservation experts and made its way into the U.S., specifically Tennessee.
Southeast Tennessee bird experts told Reuters the Asian hooded crane joined sandhill cranes at the Hiwassee Refuge on Dec. 13 and has made an appearance every day since.
It's a great thrill,conservation chair for the Tennessee Ornithological Society Melinda Welton told Reuters. People are coming in from all over the country to see this bird.
According to local birdwatcher Charles Murray, the town of Birchwood, Ten. nearby the Tennessee Wildlife Resources Agency refuge has had a record number of tourists hoping to catch a glimpse at the rare bird.
He has had more than 700 people come and visit from all over the country to see this bird, Welton said. People have come from 26 states and from two countries, including Russia.
While 80 percent of Asian hooded cranes spend the winter months on the Japanese island of Kyushu and the rest of its time in Russia and northern China, Welton described its appearance in Tennessee as a wrong turn.
There have been other records of birds that take a wrong turn, Welton said. And now that he's on the North American continent, it looks like he's associating with his closest relatives.
Welton said it's unlikely that the hooded cranes escaped from captivity, though.
The Asian hooded crane appearance comes just in time for the Tennessee Sandhill Crane festival at the Hiwassee refuge, which will take place in mid-Janaury, according to NPR.
© Copyright IBTimes 2023. All rights reserved.