#AskTrump Hashtag Backfires: Donald Trump Twitter Headquarters Visit Prompts Social Media Backlash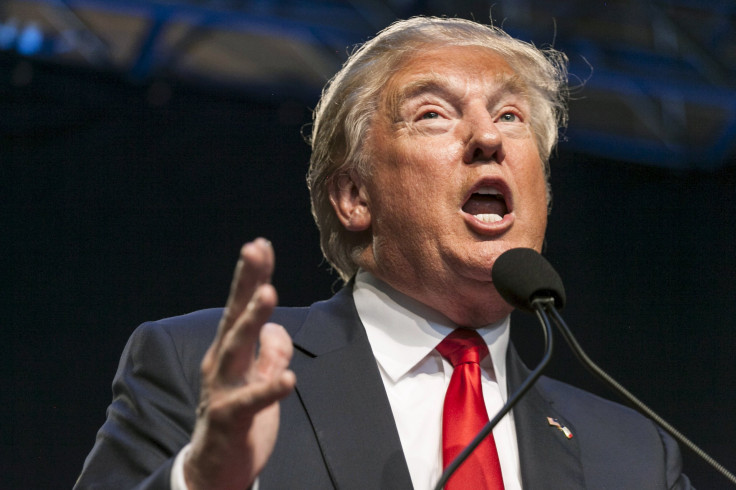 Republican presidential candidate Donald Trump visited Twitter's New York headquarters Monday, and to mark the occasion, he told users on the social media platform to pose him questions using the hashtag, "#AskTrump." The replies to the controversial GOP front-runner quickly showed a wide range of responses. Some were straightforward political queries, but many users were quick to pounce on Trump.
Twitter users pointed negatively to a number of Trump's highly publicized moments, including his past calls for President Barack Obama to release his birth certificate, his controversial remarks on Arizona Sen. John McCain's military service and aspects of his personal and business life. Many people, as Twitter users are liable to do, also seized the opportunity to post tongue-in-cheek, sarcastic questions.
Trump tweeted out the hashtag at about 10 a.m. EDT to collect questions ahead of his afternoon visit to Twitter. He later gave responses to a number of questions from users through short video clips but left the large number of negative posts unanswered. Trump's video responses featured the candidate talking about everything from student debt, to helping the homeless, to the Dallas Cowboys' NFL future without injured quarterback Tony Romo.
Trump, keeping on message with past campaign comments, said his first act as president would be to close the border and mentioned he would build up the military while providing answers to other questions. The billionaire real estate mogul also said he wouldn't take one dollar of the presidential salary.
Politicians have previously tried to engage Twitter users with mixed results. The campaigns of New Jersey Gov. Chris Christie and Louisiana Gov. Bobby Jindal struggled to reign in hashtags early in the election season, seeing a swell of mostly negative posts. Fellow GOP hopeful Sen. Rand Paul, R-Ky., found better success with his hashtag #StandWithRand. The #AskTrump hashtag, while garnering its fair share of negative posts, took off and soon became the No. 1 trending topic worldwide.
If the Trump campaign regretted the move to promote the #AskTrump Q&A, it didn't show it. Trump posted, "I had a great time," along with a picture of himself at the Twitter offices Monday afternoon.
© Copyright IBTimes 2023. All rights reserved.