Christie, Jindal Twitter Hashtag Fails Show Presidential Campaigns Still Struggle With Social Like It's 2008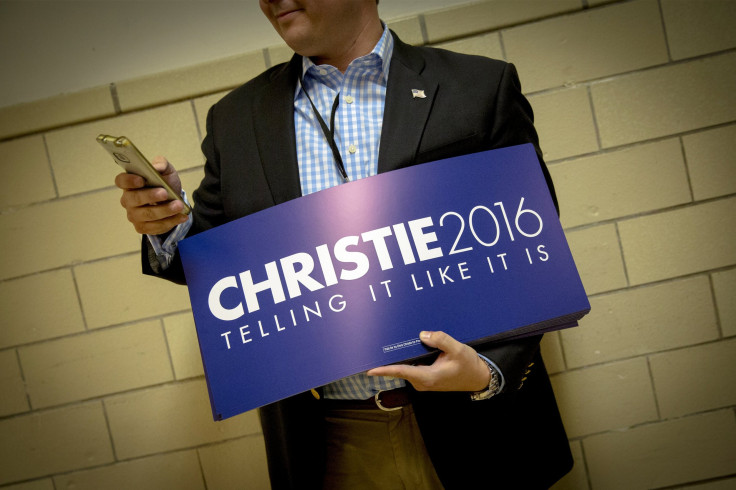 It may be the Snapchat election, but campaigns are committing Twitter gaffes like it's 2008.
On Tuesday, New Jersey Gov. Chris Christie launched his candidacy with the Twitter hashtag #TellingItLikeItIs, which quickly became an avenue for opponents to send messages about scandals within his administration. And when Louisiana Gov. Bobby Jindal hosted a question-and-answer session on Twitter with the hashtag #AskBobby, the forum was flooded with Internet trolls.
Some say that every four years a new technology will define political campaigning, but so far this year has been defined by learning -- or perhaps re-learning -- how to cope with the old ones. "Twitter hasn't actually changed all that much. It's a conversational platform, and with that, it's so easy to lose control," said David Berkowitz, chief marketing officer at global advertising agency MRY. "You're going to have hecklers and trolls. For Christie, in particular, he's becoming more known as the guy who can't control his story rather than the guy who speaks his mind."
These blunders have been commonplace since Twitter was founded in 2006, as companies place themselves within existing conversations online and create new ones. But while Wall Street firms and national corporations have formalized strategies and learned to avoid certain formats and topics, politicians are repeatedly immersing themselves into a dangerous field.
Major Corporation #Fails
While having a Twitter account may now be an assumed part of brands' and politicians' identities, both have struggled with its two-way nature and inherent differences from advertising, which dominated communications in the past. It begs the question of how politicians and companies should participate in a conversation that cannot be controlled.
"Any social media initiative involves some degree of risk. You're inviting consumers to talk with you, at you, to you or about you," said Rebecca Lieb, vice president of content marketing at Teradata Marketing Applications. "But brands who fail spectacularly at it tend to look at only their perspective. They need to consider who are their detractors. How might this be a weapon?"
Drug retail chain Walgreens attempted a positive campaign in November 2013 with the hashtag #ILoveWalgreens, but that theme spurred negative messages from trolls about a "love for" high prices, expired products, making meth and robberies.
The risk level can be even higher when a person or company has a large amount of opponents or has recently been involved in scandal. For example, JPMorgan Chase, one of the country's biggest banks and a leader in the 2009 financial meltdown, tried hosting a Q&A on Twitter about financial literacy with the hashtag #AskJPM. But after a few hours of watching negative tweets with the hashtag sent before the scheduled time, the bank canceled the event.
Not every brand has been on the negative end, however. Starbucks and Walmart, brands once heavily scrutinized for epitomizing American gluttony and gentrification, both have run successful campaigns, MRY's Berkowitz noted. "Starbucks and Walmart were once lumped in as behemoths of everything that's wrong with America. Their use of social media has actually turned that around. We've seen that with [the] 'My Starbucks' [Rewards] idea," he said.
American Express has seen positive feedback from its "Small Business Saturday" campaign, which they created a specific Twitter account (@ShopSmall) for and often used the hashtag #ShopSmall. "For American Express, the campaign is not just about the brand. It's about what the brand can do. It's about the cause," Lieb said.
The 2016 election, which has seen almost 15 prominent Republican contenders enter the race, has divided constituents into so many different groups that hijacking conversations has become even easier.
How To Use Twitter
Twitter is not necessarily a tool that politicians must completely steer clear from -- at least in this election. But there are several ways that a user can better manage their campaigns, digital strategists say.
While Christie's #TellingItLikeItIs has garnered 15,000 tweets over the past week and a sentiment score of 40 (skewed negative), Rand Paul's #StandWithRand campaign over the last 30 days has spurred 9,399 tweets with a sentiment score of 72 (skewed positive), according to data from social analytics firm Topsy. In a data sample of 1000 tweets (not sent by companies or political parties), #TellingItLikeItIs tweets polled 47 percent negative, 53 percent neutral and 0 percent positive, according to Demographics Pro.
"You're never going to remove risk. You have to have a plan in place to deal with the risk. When you don't do that, you have people questioning [your] judgment," Lieb said.
Vincent Harris, Rand Paul's chief digital strategist, said effective Twitter use relies on encouraging participation from an existing supporter base and putting some money into the effort. Paul's campaign has retweeted positive content and paid to promote that on Twitter, increasing its visibility.
Harris emphasized the time and thought that should be put into creating a hashtag. His three principles: 1) See what else the hashtag has been used for; 2) Be short -- there's only 140 characters to work with in a whole tweet; 3) Make it easy to spell. "Even if someone's losing control, I'm always at least happy to be a citizen in a country where we can express these opinions," Harris said.
But when it comes to Q&A formats, perhaps Twitter could fade as a medium. The fact that tweets can be embedded on websites and recently became searchable through Google means that negative engagement can have a permanent feel.
Reddit has drawn participation with its "Ask Me Anything" format, used by President Barack Obama. Tumblr started its own version called "Answer Time" last month. Facebook's executive team, including CEO Mark Zuckerberg, will host Q&A sessions on the site.
Republican contender Carly Fiorina used video streaming app Periscope to host a public Q&A session, and politicians have started to take a liking to disappearing messaging app Snapchat.
© Copyright IBTimes 2023. All rights reserved.