AstraZeneca Halts Coronavirus Vaccine Trials Over Suspected Serious Adverse Reaction In Volunteer
KEY POINTS
A COVID-19 vaccine volunteer developed an unexplained illness during the trial
AstraZeneca paused its global trials to investigate the incident
A source familiar with the incident said the patient will likely recover
The British-Swedish drug giant AstraZeneca PLC announced Tuesday it had paused its late-stage trials of a potential COVID-19 vaccine after a study participant developed an unexplained illness.
The multinational pharmaceutical company had been testing a potential vaccine in the United Kingdom, where a volunteer suffered a severe possible side effect. The suspected adverse reaction to the drug prompted researchers to temporarily halt its program to conduct an investigation, the New York Times reported.
Pausing global trials is a standard precaution to ensure that experimental vaccines don't cause severe reactions among volunteers. Vaccine trials often see several adverse events, such as fever, headaches, soreness, and muscle pain.
AstraZeneca did not release details about the nature of the illness or when it happened but called the decision to pause the trial precautionary. According to a source familiar with the case, the test subject in question is expected to recover.
A second individual familiar with the matter said the pause had impacted other vaccine trials conducted by AstraZeneca and other vaccine manufacturers. They are now looking for signs of similar reactions in trial participants.
Regulators and companies have been working together to ensure all protocols are being followed in the vaccine authorization process. Vaccines that achieve successful results during their trials must receive an emergency use authorization or full approval from the U.S. Food and Drug Administration before they can be distributed across the country.
AstraZeneca began its late-stage trial in the U.S. in late August. The trial is being held at 62 sites across the country, but some have yet to enroll volunteers.
The AstraZeneca vaccine is one of three potential coronavirus vaccines that are currently in Phase 3 trials in the U.S. The companies include AstraZeneca, Moderna, and Pfizer.
The three drugmakers and six others issued a "historic pledge" promising to wait until they had enough data that showed the vaccine worked safely and effectively before seeking government approval, CNN reported.
"We believe this pledge will help ensure public confidence in the rigorous scientific and regulatory process by which COVID-19 vaccines are evaluated and may ultimately be approved," the statement said.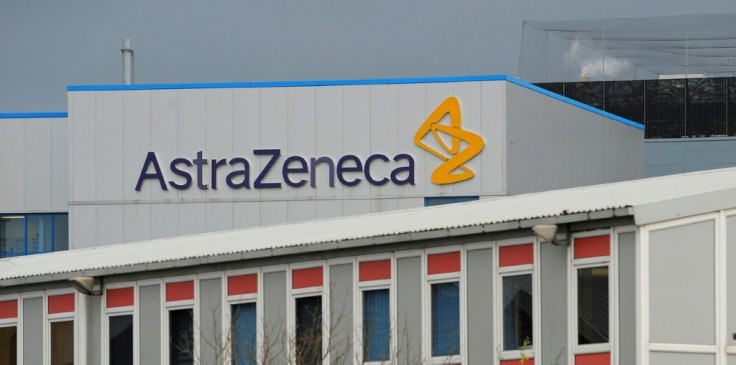 © Copyright IBTimes 2022. All rights reserved.
FOLLOW MORE IBT NEWS ON THE BELOW CHANNELS