ASTRO's Cha Eun Woo Shares An Instagram Update 40 Days After Moon Bin's Death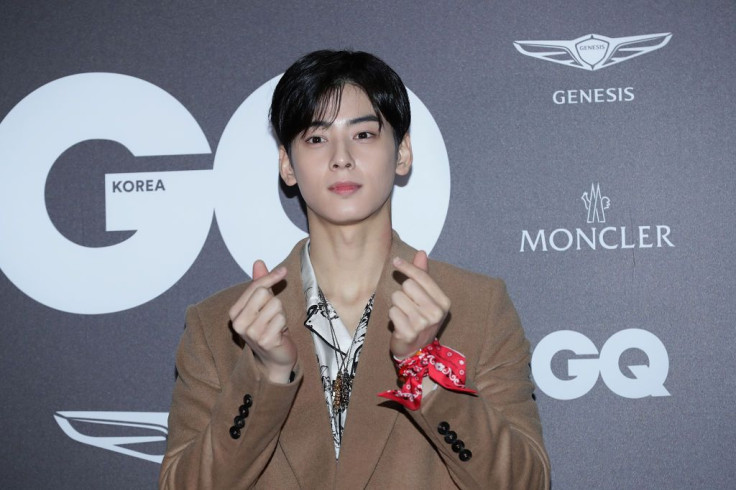 KEY POINTS
ASTRO's Cha Eun Woo gave an update over a month after Moon Bin passed away
The actor-singer shared a photo of him getting back to work
Moon Bin was found dead in his Seoul residence in South Korea on April 19
ASTRO member Cha Eun Woo — real name Lee Dong Min — surprised fans with a rare update on Instagram 40 days after the passing of his best friend and fellow member Moon Bin.
On Monday (KST), the 26-year-old South Korean superstar took to social media to share a photo of him seemingly getting back to work, and some fans flocked to the comments section to express their relief that he appeared to look better and that they were happy to see him again.
"Thanks for the post. I don't want to force it, but I'm relieved to see you," one fan wrote.
Another commented, "Dong Min, your simple post has made so many people so happy today. Thank you for remembering us. We're still with you and ASTRO. Please take care of yourself and be happy. From one of the millions who love you and support you no matter what."
"Thank you for the update [Cha] always take care of yourself and stay healthy," a third user said, while another commented, "My [Cha Eun Woo], I'm glad you're well, we've missed you so much."
"It's nice to have connected after a long time, I hope you know that you're always here for us. I don't know how you're doing, but if you see this message, I want you to know that we love you so much, and how happy it is to see you connected," a sixth user stated.
The post came over a month since Moon Bin suddenly passed away on April 19. He was reportedly found dead at his residence in Southern Seoul, South Korea, by his manager. Authorities told CNN that he appeared to have taken his own life. They claimed that "no signs of foul play have been found related to this case."
The K-pop industry, especially his fellow ASTRO members Yoon San Ha, Jinjin, MJ, Cha and former bandmate Rocky, mourned the death of their good friend and even left letters at Moon Bin's memorial space outside their agency Fantagio's building.
"Bin-ah. I really miss you tonight. You bad friend. I couldn't sleep so Sanha and I came by on a little walk. Are you getting some good sleep? All of those things I used to do with you, the most ordinary things, the most trivial things, I miss it all so much, and I regret it all so much... In your moon world, be some hundred times happier. Everything you left behind, I'll take care of it and shoulder it in your place, so don't worry too much. You worked hard. I love you, and I'm sorry, my friend," Cha wrote in a letter, according to AllKpop.
While Yoon wrote, "Hyung, are you well? I miss you so much. Your image still lingers in front of my eyes. I know if I show such a weak side, you'll give me a scolding, but just let me stay like this a little longer. I promise to be happy, just like you told me to. I'll keep that promise for certain. Know that I love you a lot, and I love you."
The "True Beauty" star made his first public appearance Wednesday last week with Lee Jae Hwan — the vice President of the Korea Tourism Organization — when he was appointed as an ambassador for the "2023-2024 Visit Korea Year."
Cha, Yoon, Jinjin and MJ are expected to renew their contracts with Fantagio this year, following the end of their initial deals in 2016. Rocky, however, decided to part ways with the group in February.
If you have thoughts of suicide, confidential help is available for free at the National Suicide Prevention Lifeline. Call 1-800-273-8255. The line is available 24 hours, every day.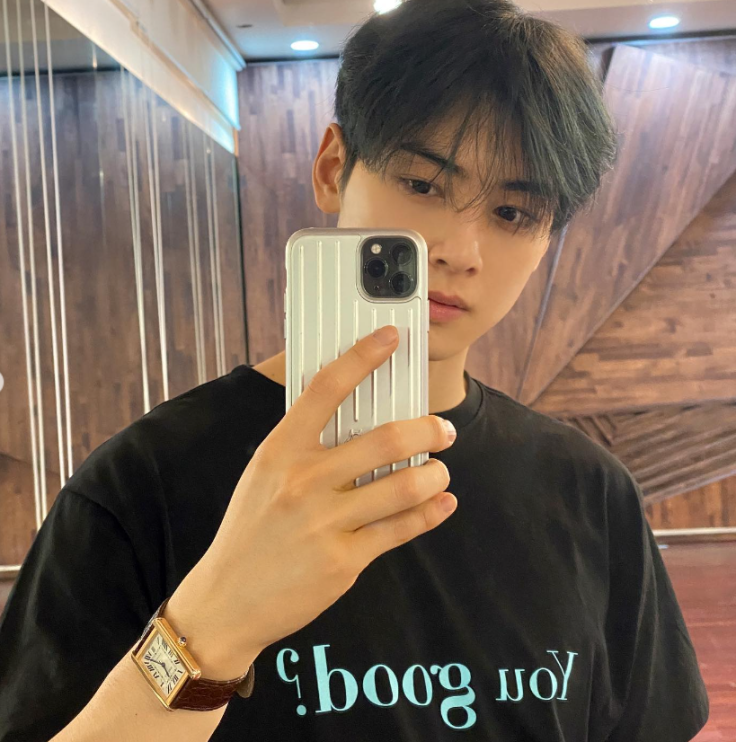 © Copyright IBTimes 2023. All rights reserved.