Attorney General William Barr Asks For Questions About Coronavirus Pandemic On Twitter, Twitter Responds
KEY POINTS
Attorney General William Barr asked for questions on Twitter for a Q&A on Friday about various issues related to the coronavirus pandemic
Barr's post on the Department of Justice's Twitter was followed by a landslide of tweets all over the political spectrum
Many posts took aim at Barr and the Trump administration while others went after notable Democrats and questioned state lockdowns
Attorney General William Barr's plan to hold a Q&A on the Justice Departments to protect Americans amid the coronavirus pandemic likely hasn't turned out as planned. On its official site, Justice solicited questions related to legal questions revolving around COVID-19 for an #AskTheAG set for Friday.
What followed was a landslide of tweets -- many of them way off topic -- from users across the political spectrum.
Many took direct aim at Barr, President Trump and the rest of the White House, with the criticisms and insults. These included accusations of being Russian spies and calls for Trump, Barr and other officials to resign.
Other posts came from supporters who praised the administration while also taking a few shots at prominent Democrats, such as Rep. Adam Schiff, and criticizing state lockdowns during the coronavirus pandemic.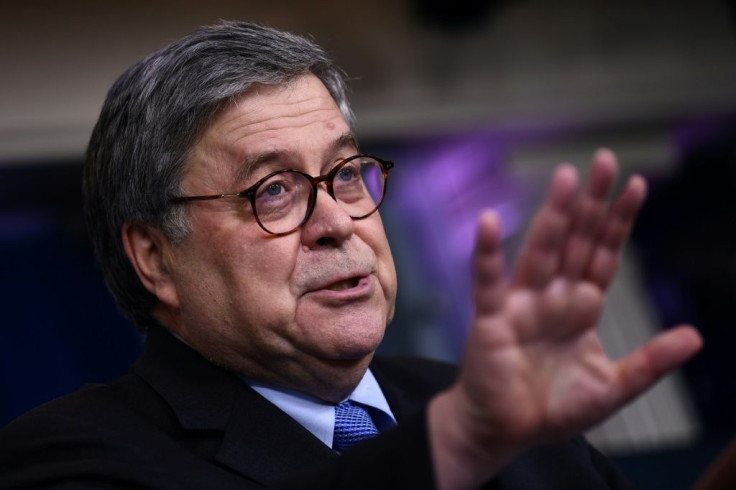 © Copyright IBTimes 2023. All rights reserved.