Auroras Possibly Visible In US States Again This Week; Tips On How To See Them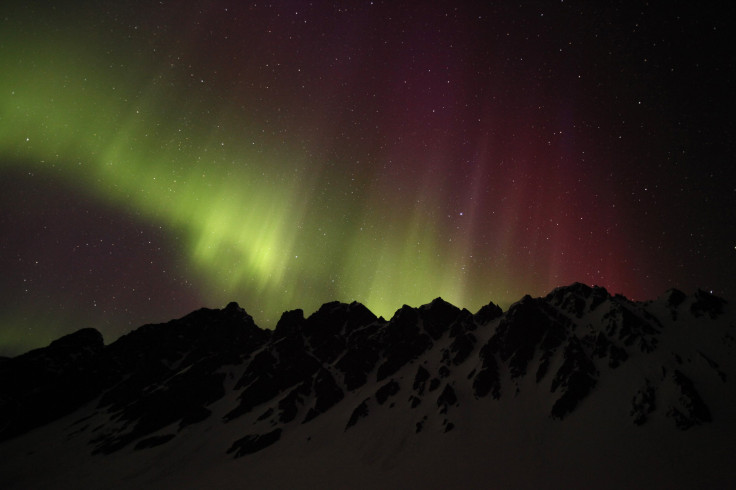 KEY POINTS
Auroras could be visible in more than a dozen states in the U.S. later this week
Aurora displays will be more active in some places than others
People need not bring special equipment to see it, but it would be better to plan ahead
U.S. skywatchers should be ready, as there's another chance to watch the northern lights in the country. This time, they are expected to be visible in 17 states.
A solar storm could be bringing the bright lights of the aurora to 17 U.S. states this week, especially on Thursday. The northern lights may reportedly be visible in Alaska, Washington, Montana, Minnesota, Wisconsin, Michigan, Vermont, North Dakota, South Dakota, New York, New Hampshire, Maine, Oregon, Idaho, Wyoming, Indiana and Maryland, with some parts possibly seeing more active aurora than others.
The aurora is actually quite typical in Alaska.
The Geophysical Institute of the University of Alaska at Fairbanks estimated the K-index to be at a 5 on Wednesday and a 6 on Thursday.
The K-index (planetary K-index) describes the magnitude of geomagnetic storms. According to the National Oceanic and Atmospheric Administration's (NOAA) Space Weather Prediction Center (SWPC), it is an "excellent indicator" of disturbances in the magnetic field and may help determine whether an alert is needed.
The aurora isn't very active at levels 0 to 2, wherein it will likely only be in the "far north" areas. Kp levels 3 to 5 indicate that the aurora may be visible further down the poles and tend to be brighter. If the levels are higher at 6 to 7, it may be visible even further from the poles. The phenomenon may also be quite bright, so the views on Thursday could prove to be exceptional ones.
"At this geomagnetic activity level, it might be possible to see the aurora from the northern edge of the United States," the SWPC said.
People need not bring special equipment to catch a glimpse of the aurora. However, perhaps it would be best if they prepare. The lights tend to appear several hours after sunset and then get more intense sometime around midnight, so those attempting to see it might best time their excursions.
"Best aurora is usually within an hour or two of midnight (between 10 PM and 2 AM local time)," the SWPC noted.
It would also be good to look for good spots that are dark, preferably away from light pollution. Checking the weather to see where it might be less cloudy could help as well.
In New York, for instance, the forecast for showers and cloudy skies on Thursday could hamper some skywatchers' efforts to watch the aurora, National Weather Service meteorologist Bryan Ramsey, said as per Newsday.
Although auroras are typically seen closer to the magnetic poles, the Sun ramping up toward the solar maximum of its 11-year solar cycle has been giving skywatchers opportunities to see the aurora in places where it isn't usually seen.
Interested skywatchers may also visit the SWPC's aurora forecast for more information.
© Copyright IBTimes 2023. All rights reserved.