Azerbaijan Launches Operation In Karabakh, Vows To Go 'Until The End'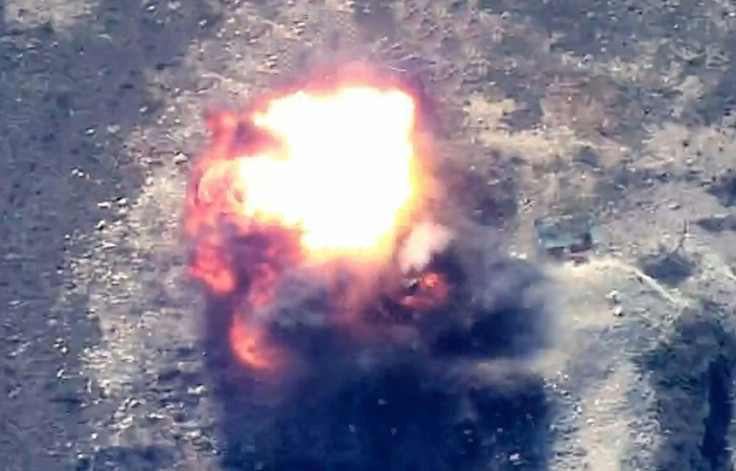 Azerbaijan on Tuesday launched a military operation against the breakaway Nagorno-Karabakh region, warning it would "continue until the end" in the territory, over which it has fought two wars with neighbouring Armenia.
The latest flare-up in violence came as Russia, the traditional power broker in the region, was bogged down in a conflict in Ukraine.
Fears of a fresh war in the volatile Caucasus region have been growing recently, with Armenia accusing Azerbaijan of a troop build-up around the disputed Armenian-majority territory.
Separatists said Azerbaijan on Tuesday pounded the mountainous territory with artillery, combat aircraft and attack drones, and Armenian Prime Minister Nikol Pashinyan called it a "ground offensive".
Blasts rocked the separatist stronghold Stepanakert earlier on Tuesday and hours later, an AFP journalist in the town said: "The shelling is continuing".
Azerbaijan's defence ministry said that "localised anti-terrorist measures have been launched in the region" using "high precision weapons".
The ministry later said it had taken control of more than 60 military positions held by Armenian backed forces.
Armenian separatists said on social media that "fighting continues along the entire line of contact" and that Azerbaijani forces were "trying to advance" into the territory.
Armenian separatists said 25 people, including at least five civilians, were killed and 80 were wounded by the fighting.
Azerbaijan said a construction worker was killed by shrapnel in the town of Shusha.
Separatists said that six villages had been evacuated after the start of the fighting.
Baku's presidency said it would continue fighting until Armenian separatists surrendered.
"Illegal Armenian armed forces must raise the white flag," it said.
"Otherwise, the anti-terrorist measures will continue until the end."
The ex-Soviet Caucasus rivals have been locked in a decades-long dispute over Karabakh, fighting two wars over the mountainous territory in the 1990s and in 2020.
In Armenia's capital, angry protesters clashed with police as they called on Pashinyan to resign.
In a televised address, Pashinyan warned: "We must not allow certain people, certain forces to deal a blow to the Armenian state.
"There are already calls, coming from different places, to stage a coup in Armenia," he said.
Accusing Azerbaijan of engaging in "ethnic cleansing of Karabakh Armenians", Pashinyan said the Armenian army was not involved in the fighting and the situation on the border between Armenia and Azerbaijan was "stable".
He urged Russia and the UN to "take steps" and spoke on the phone to US Secretary of State Antony Blinken and French President Emmanuel Macron.
"Both sides emphasised the inadmissibility of using force," press secretary Nazeli Baghdasaryan said in statements about the calls.
Blinken in a statement urged Azerbaijan to end the military operation "immediately" and said the United States was "deeply concerned."
Armenia's foreign ministry condemned Azerbaijani "aggression" and said it had "unleashed another large-scale aggression against the people of Nagorno-Karabakh, aiming to complete its policy of ethnic cleansing".
Russian peacekeepers stationed in the region should "take clear and unequivocal steps to stop Azerbaijan's aggression", it said.
Azerbaijan justified its operation, citing "systematic" shelling by Armenian-backed forces and accusing them of carrying out "reconnaissance activities" and fortifying defensive positions.
"There is also the strengthening of combat positions with personnel, armoured vehicles, artillery and other weapons," Azerbaijan said, accusing separatists of "a high level of combat readiness".
Regional power brokers Russia and Turkey, which oversee a fragile peacekeeping mission in Nagorno-Karabakh, had been informed about the operation, Baku said.
Turkey called the operation "justified" and urged "comprehensive negotiations" over the crisis.
Moscow's foreign ministry spokeswoman Maria Zakharova said it was given "minutes'" notice of the start of Azerbaijan's operation.
Kremlin spokesman Dmitry Peskov said Russia was "concerned" over the "sharp escalation" in Karabakh and was working to get the two countries to negotiate.
Russian peacekeepers patrolling the region called for an immediate ceasefire, and said they had organised civilian evacuations.
Armenian separatists blamed international inaction for the fresh fighting.
"By ignoring warnings about Azerbaijan's criminal intentions and refusing to act accordingly, all the responsible international actors failed to prevent yet another Azerbaijani (act of) aggression" against Nagorno-Karabakh, they said in a statement.
The fighting erupted just hours after Azerbaijan said four police officers and two civilians were killed in mine blasts in Nagorno-Karabakh, with authorities blaming separatists.
Azerbaijan said the incident took place "in the zone of temporary deployment of the Russian peacekeeping contingent," dispatched by Moscow in 2020 as part of a ceasefire deal between Armenia and Azerbaijan.
When the Soviet Union collapsed in 1991, ethnic Armenian separatists in Karabakh broke away from Azerbaijan. The ensuing conflict claimed some 30,000 lives.
A six-week war in 2020 saw Armenia cede swathes of territory it had controlled since the 1990s.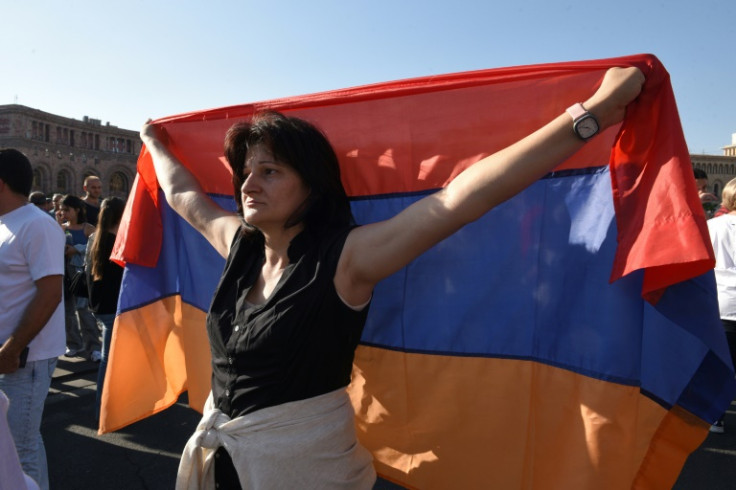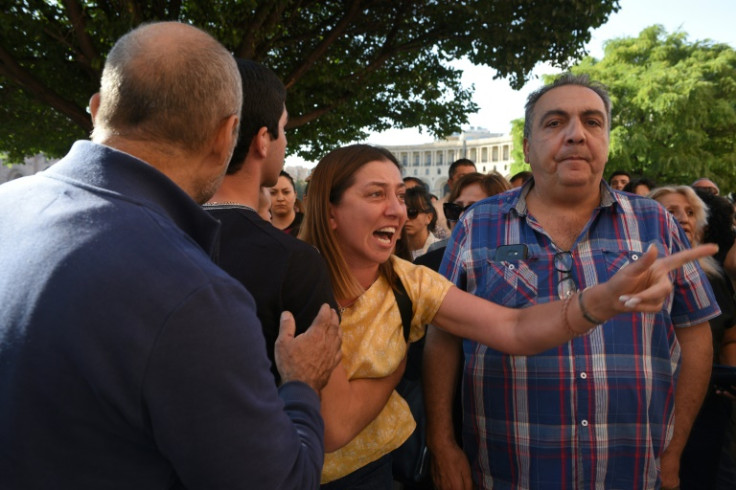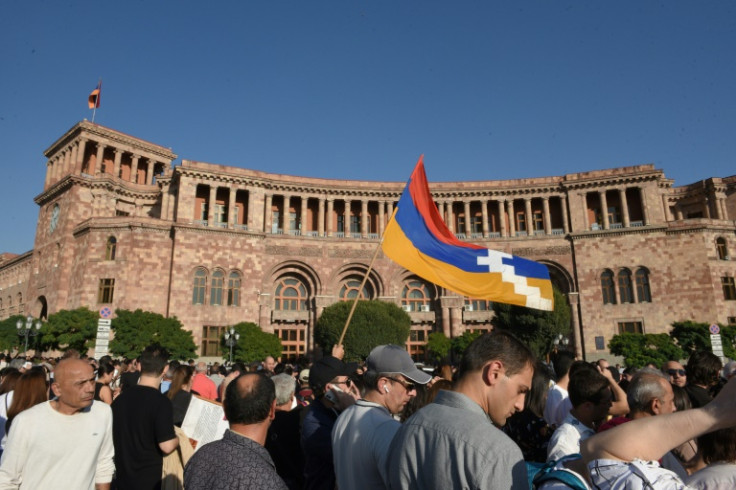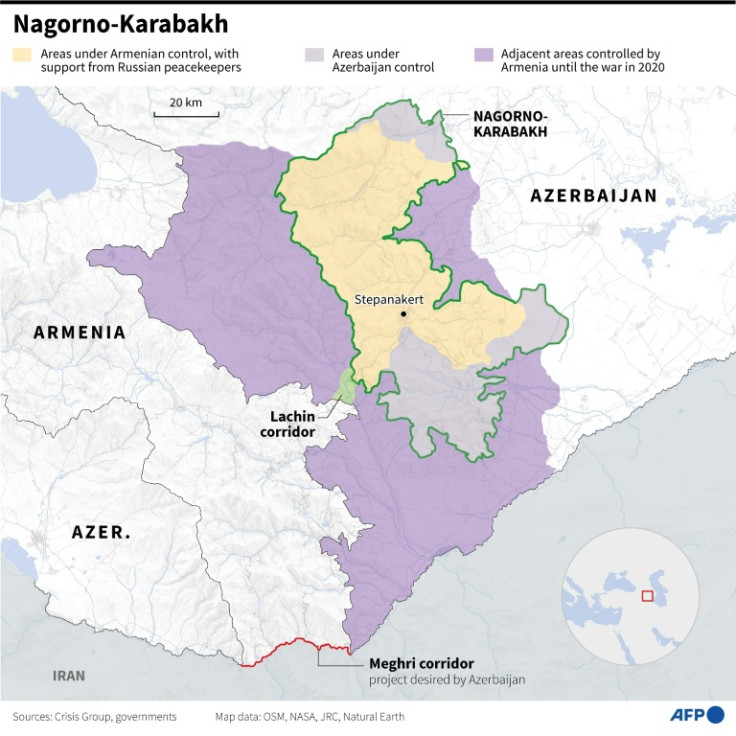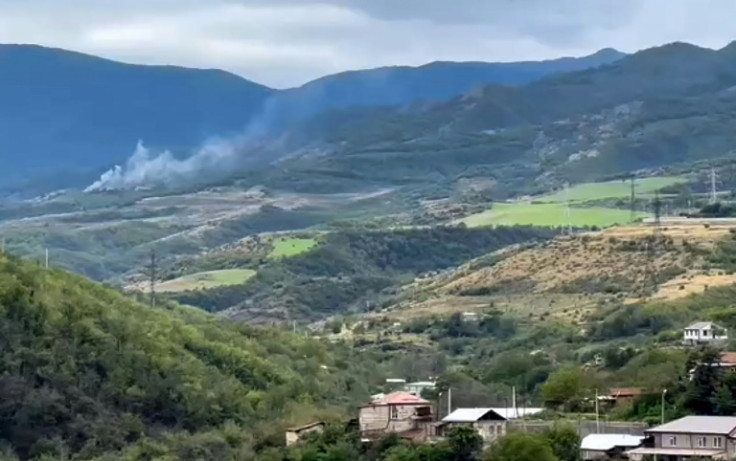 © Copyright AFP 2023. All rights reserved.