'Baby Driver' Cast Teases Sequel And Releases First Scene At CinemaCon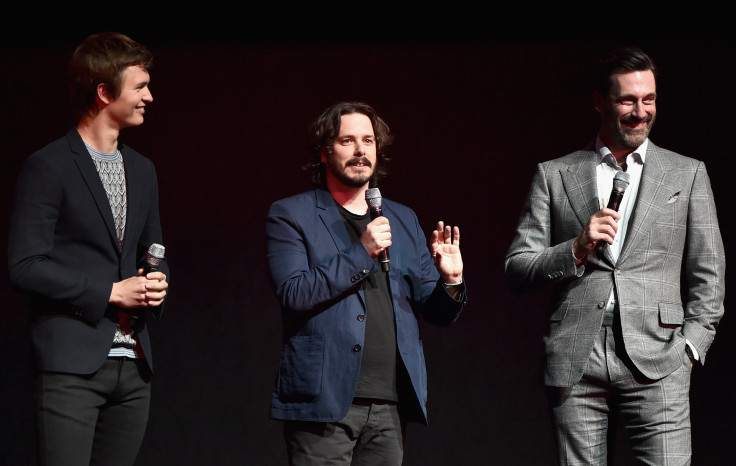 Las Vegas — CinemaCon attendees were treated to the first look at what is sure to be this summer's most musical action movie during Sony Pictures' presentation Monday night.
The first scene from the car-racing flick "Baby Driver" debuted during the studio's time slot and several members of the cast were on hand at Caesars Palace to discuss it.
After watching Ansel Elgort's Baby, an orphaned getaway drive with Tinnitus and a life-affirming love of music, help bank robbers escape authorities by outsmarting them through a long-winded, high-speed chase, all the while soundtracked to The Jon Spencer Blues Explosion's "Bellbottoms," the actor dished about his unique role.
"The audience always hears the music he's playing," Elgort told CinemaCon attendees, revealing the music throughout the film's 36-song playlist is sometimes on-point and at other times "ironic."
The music will not only play a big part in the moviegoers experience, it was also a large part of the filmmaking process. The songs used in the movie were written into the script and played on set which created a unique acting experience, says Elgort.
Director Edgar Wright added the film is meant to be seen "large and loud" and is "fueled by Baby's passion for music."
Elgort, who was accompanied by his co-star John Hamm onstage, denied driving 80 MPH while filming the race scenes, despite Hamm describing filming action sequences with Elgort as "visceral." Elgort ended the segment by teasing he may want to negotiate being able to drive a little more dangerously should their be a second "Baby Driver."
Could their be a sequel on the way? Moviegoers will have to wait and see. The release date for "Baby Driver" has been moved up to June 28.
© Copyright IBTimes 2022. All rights reserved.
FOLLOW MORE IBT NEWS ON THE BELOW CHANNELS