Bacardi x Kenzo Digital Kick-off Halloween Weekend With Mark Ronson, Swizz Beatz, Emily Ratajkowski, Alicia Keys And More
Bacardi owned Halloween in New York, teaming up with Kenzo Digital, the artist known for his groundbreaking work and use of technology in projects with the likes of Beyoncé, Kanye West and the recent Samsung Social Galaxy, to flip the traditional concept of a haunted house on its head and create a multisensory experience that captivated, thrilled and frightened its visitors at the Brooklyn Navy Yard on Saturday night of Halloween weekend.
Named "Nocturnal Awakening," the installation featured various innovative technologies, visual and auditory effects meant to delve deep into the psyche of each visitor, and upend their notions of physical space, to create an unimaginable and emotionally vibrant evening. The structure itself was a two-floor, multiroom labyrinth that brought the bat — the creature most synonymous with the night and the icon of Bacardi, to life with a series of chilling installations that told the story of metamorphosis.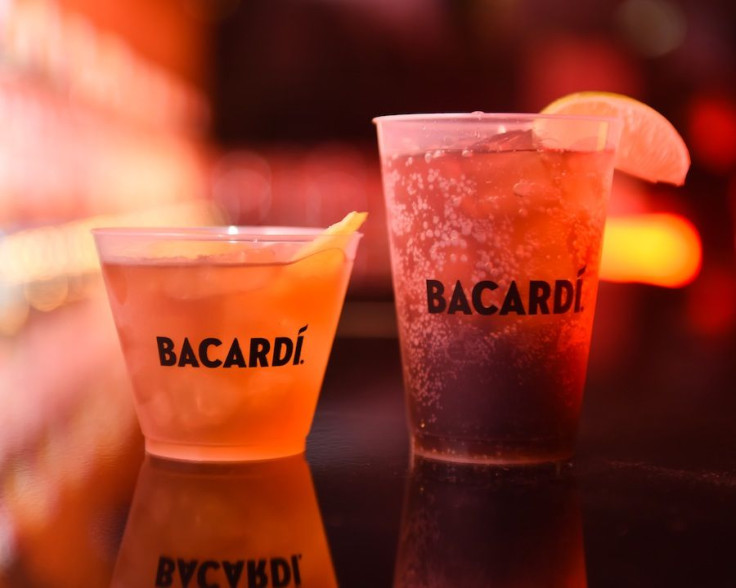 The latest in a series of artist collaborations from Bacardi, this mind-bending experience was poised to arrest visitors' senses and revolutionize the idea of a haunted house, defining Bacardi as the true innovator and the rightful owner of Halloween.
The star-studded evening kicked off with Swizz Beatz arriving in a Raf Simmons designed costume with Bacardi 8 on the rocks in hand. Swizz and his posse posed, Snapchatted and Face Timed with invited guests in the bat adorned layer before experiencing the digital haunted house. Alicia Keys and Mark Ronson, dressed in a Mardi Gras mask and Frankenstein make-up, playfully posed for photos in the second floor VIP before Swizz joined in on the fun prior to his DJ set.
Actress Emily Ratajkowski made a grand entrance as Cleopatra in an alluring costume designed by Yandy. As she walked through the party, a train of fans and photographers flooded the walkway before she made her way to the second floor VIP lounge with fashion designer Jason Wu, who helped her get ready for the evening.
Director Baz Luhrmann arrived as a demented priest and refused to shift out of character. He wore a cloudy eye and summoned guests over to him with a Bacardi cocktail in hand to "repent their sins."
In the buzzing VIP section, Kenzo Digital was being congratulated left and right on his haunted masterpiece and crossed paths with attending acclaimed artists such as Kehinde Wiley and models Jacob Mortin, Broderick Hunter and Irina Panteava.
Swizz Beatz ignited the elevated turntables with a mix of throwback and current hits, floating above the costume adorned pit of dancing party-goers. Before transitioning to Mark Ronson the legendary pair collaborated on a few beats, and then it was time for the main act. The packed house went wild as Ronson set the stage for a dance party that lasted into the morning hours.
Additional attendees included Jillionaire, Philippe and David Blond of The Blonds, and James Murray of Impractical Jokers. Launch the slide show above to see more party photos.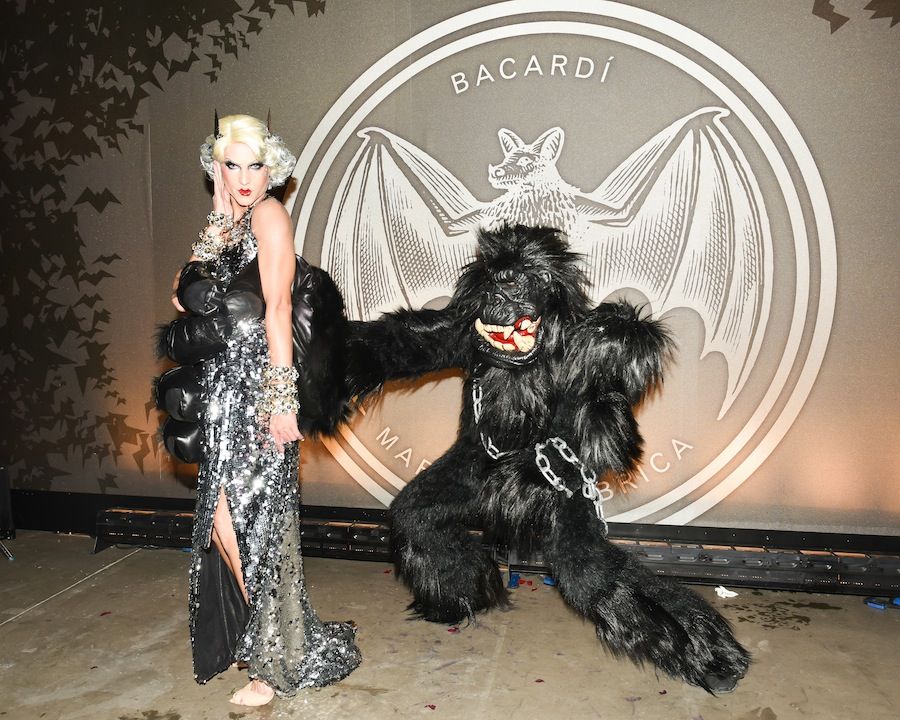 © Copyright IBTimes 2023. All rights reserved.