'Bachelor' Star Ben Higgins Breaks Silence On Lauren Bushnell Split: 'It's Tough'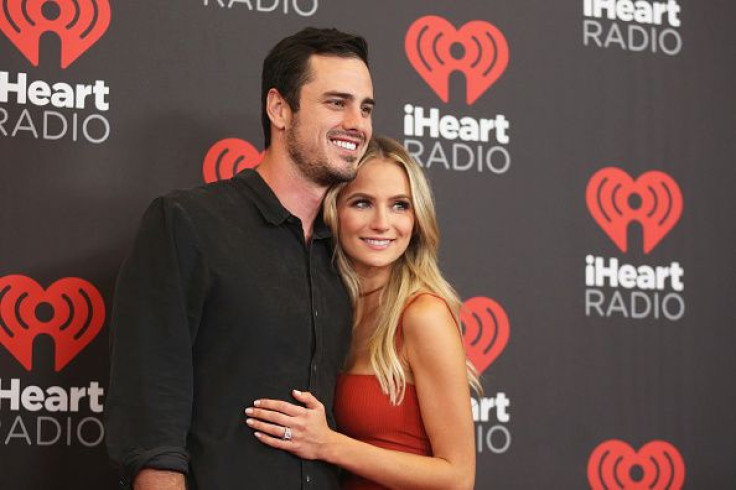 Ben Higgins and Lauren Bushnell have called it quits and broken their engagement. And for the first time since news of their split broke, the "Bachelor" star is finally opening up about what went wrong in their relationship.
Ben revealed that he and Lauren could not handle all the hardships they have been going through, and these were overpowering the happiness of being in a relationship. "I think mutually Lauren and I saw that life was getting more difficult," said Ben, 29, E! News reported. "I would say the joy that we felt toward our relationship at the beginning was — for some reason —slipping away, and we were both working very hard to bring that joy back. And it just never seemed to get there. So it was a long time coming, but it wasn't necessarily like we dragged it out."
The reality star added that they have done everything they can to save their relationship already, but none of them worked. This is why they decided that parting ways was the best that they could do. However, for him, Lauren will always be a friend, and Ben does not want to simply forget everything they shared.
READ: "The Bachelor" host Chris Harrison was surprised about Ben Higgins and Lauren Bushnell's split
"Just to be as politically correct as possible and to also be as truthful as possible, Lauren will always be one of my best friends," Ben said about his ex. "It's [a relationship] where I learned a lot about myself; I think she learned a lot about herself. Obviously, she knows me better than anybody else that has gone through this experience, and really probably anybody else in the world. It's tough."
Lauren's ex-fiancé admitted that he is still heartbroken about the breakup and described it as "very fresh." "It's hard to say goodbye to somebody that you spent so much time with and it's hard to say goodbye to somebody that you really did believe was the one for you," Ben explained.
Meanwhile, Lauren, 27, is also determined to start a new life after her failed romance with Ben. "The Bachelor" Season 20 winner gave up so much to be with Ben. In fact, she even moved to Denver, Colorado just to be with him. Now, the blond stunner is reportedly moving to Los Angeles to pursue a modeling career, Entertainment Tonight reported. "It's something new to me, and I really enjoy doing it," Lauren said of modeling. "I feel so lucky to have these opportunities coming my way."
Lauren made her modeling debut when she teamed up with San Diego store Van De Vort. She modeled their bohemian-style summer collection and loved the experience. In fact, she has been planning to get proper training for modeling. "It's hard to call it work when you're getting to dress up in cute clothes, get your hair and makeup done and get to go to fun locations with a group of inspiring women who are involved in the shoot," said Lauren.
Aside from getting proper modeling training, Lauren admitted that she wanted to design her own clothing line as well. Though ahe is a flight attendant by profession, she has always wanted to have her own business. She only put everything on hold because she decided to prioritize her romance with Ben.
As for their split, not everyone was surprised about it. "No one is that surprised," an insider close to ABC told E! News. "Lauren was pretty open among her friends that she was struggling. She would talk about how hard it was."
Now Lauren is free to pursue anything she wants and to live anywhere she desires to pursue her dreams. What's your take about Ben and Lauren's split? Drop a comment below.
© Copyright IBTimes 2023. All rights reserved.