Bamboozle 2012 Lineup: Brand New Sort Of Acknowledges They Bombed Their 2007 Bamboozle Performance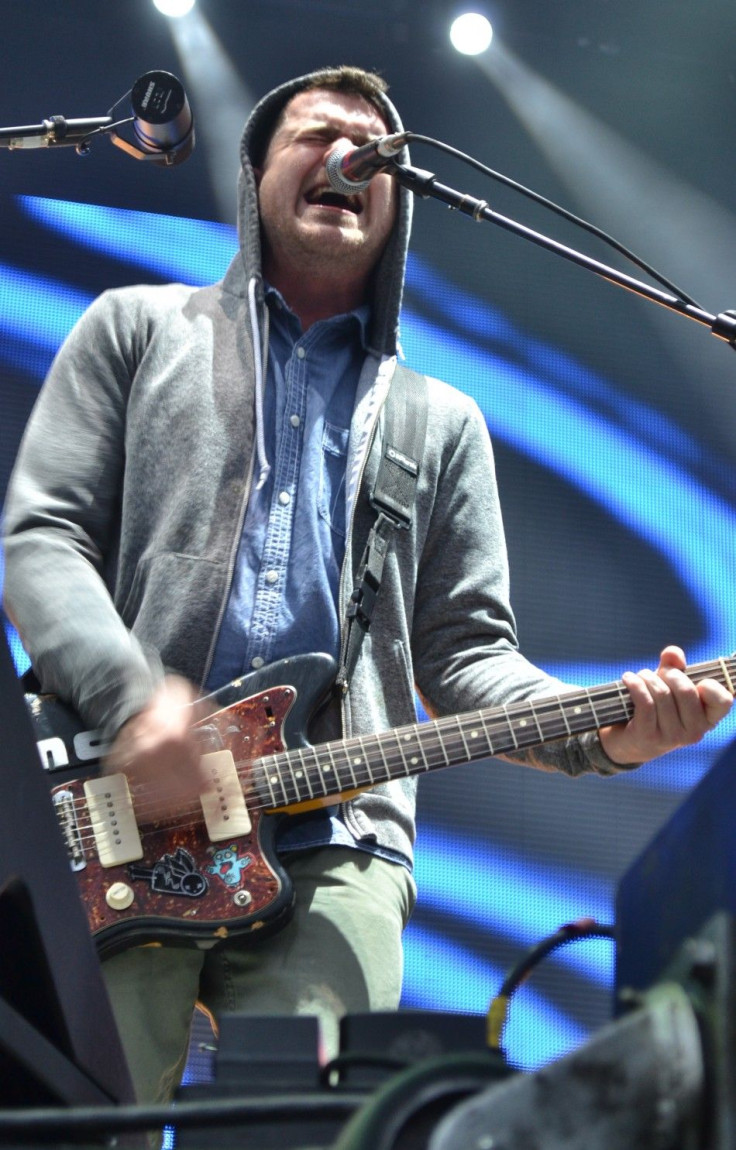 For all three days of Bamboozle the Main Stage was pumped full of enthusiastic smiles from almost every band that graced it. Every band but Brand New.
Obviously not expecting the band to sing about sunshine, rainbows and unicorns, their set was drastically different from the warmth that seemed to radiate from the stage when the Gaslight Anthem played, but Brand News set was nonetheless amazing.
A longtime fan of the band, I was timid about their Sunday evening set due to their 2007 Bamboozle performance. In 2007 they had opened the Main Stage on Sunday, and they were obviously not that happy about it. Besides getting on stage late and performing Degausser not once, but twice, Jesse Lacey said something along the lines of There are better things you can be doing on a Sunday.
Needless to say, I was disappointed by their 2007 performance (but ended up discovering the wickedly awesome Secret Handshake).
Fortunately the band seemed to be more into performing at the 2012 Bamboozle Festival.
Brand New kicked off their performance with Okay I Believe You, But My Tommy Gun Don't, followed by Lacey welcoming everyone to Asbury Park.
The whole crowd seemed to be passionately singing along, and continued shouting the lyrics from the top of their lungs to Sic Transit Gloria and Sink.
What came next made me drop my grudge for the 2007 incident.
This song is for everyone who was here last time we played Bamboozle at noon. Brand New then launched in Degausser. This time around only playing the song once.
Lacey then talked to the crowd a little bit. Thanks to Gaslight for being so incredible. And Thanks to Bon Jovi for letting us share the stage with them.
Not one for small talk, Brand New jumped back into doing what they do best, performing. With eyes closed or heads down, the band played Millstone, The Archers Bows Have Broken, Sowing Season (which Lacey started off on the floor for) and Jesus Christ, among others.
© Copyright IBTimes 2023. All rights reserved.