Bank of America's 30K Job Cuts Biggest in U.S. This Year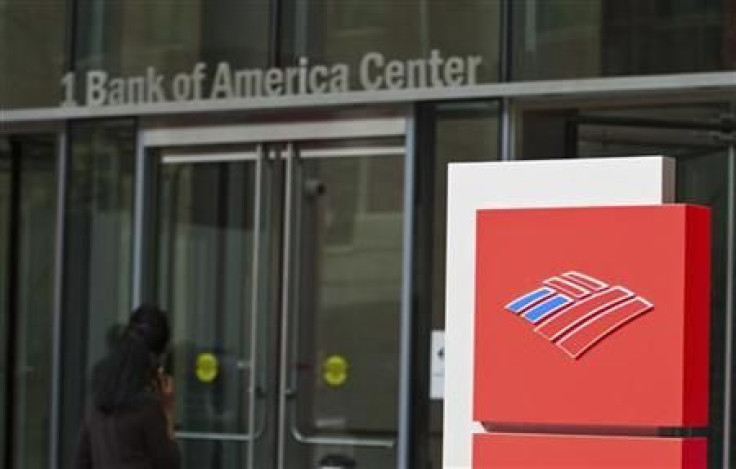 Bank of America is delivering the U.S. its biggest job-cut blow of the year as the nation is battling unemployment woes.
The bank will eliminate about 30,000 jobs in an effort to restore investor confidence and turn a negative tide that has swelled after the recession and amid the slow-growth economy.
The jobs cut is the single largest job reduction by a U.S. company this year, and the most since the U.S. Postal Service said last year it wanted to cut an additional 30,000 jobs. Earlier this year Merck & Co. said it would cut 13,000 jobs, and Bank of America's is the largest since General Motors cut 47,000 jobs in 2009.
Bank of America is trying to cut costs as its Countrywide mortgage unit continues to suffer massive losses.
The cuts fall in line with massive job reductions at financial companies in the U.S. and abroad. However, as already this year the 50 largest global banks had announced nearly 60,000 job cuts, the fastest pace since the recession-plagued year of 2008. As the economy in the U.S. and Western Europe stagnates, banks have had to reduce costs to become or remain profitable.
Bank of America said the elimination of 30,000 jobs will help the company cut $5 billion annually in expenses by 2014.
"As the company implements the thousands of decisions from Project New BAC over time," BofA said in a statement, "it intends to become a more focused, leaner, and more efficient company, providing all of its customers and clients with the best financial services, generating strong revenues, carefully managing expenses and risks and delivering long-term value for shareholders."
The company already announced job cuts of 6,000 earlier this year, but the latest move is a significant downsizing effort for the bank, which employed 288,000 workers as of June 30. The company's shares have been clobbered this year amid struggles from its mortgage units and concerns over the need to raise more capital in the global economic turmoil, shedding 47 percent in 2011.
On Monday, Bank of America's shares traded up seven cents on news of the job cuts, to $7.05. The 52-week low for Bank of America is $6.01, but the company's shares have plummeted this year, down from a yearly high of $15.31.
The downsizing is part of the bank's first phase of a cost-cutting program -- "Project New BAC" -- that the company hopes will ultimately result in the full $5 billion in annual savings. The company issued a statement on the "new BAC" job cuts plan Monday at the Barclays Capital 2011 Global Financial Services Conference in New York.
"It's time to simplify the organization, streamline the organization and make sure our business processes are relevant when you have a smaller, more focused company. We just don't need to be the biggest," Bank of America CEO Brian Moynihan said in a Sept. 6 interview.
Bank of America said its goal isn't a "given number" of job cuts, but rather implementation of the New BAC decisions. The company said as those decisions are made, employment levels in certain areas under review are expected to be reduced.
Bank of America acquired Countrywide at the time the federal government was involved in TARP bailouts of many financial companies.
Among recent moves by Bank of America was taking a $5 billion investment from investor Warren Buffett, selling half of the company's China Construction Bank investment for $8.3 billion, and ousting consumer bank head Sallie Krawcheck.
In a meeting in New York on Monday with analysts, Moynihan also didn't close the door on other drastic moves, including a bankruptcy filing for Countrywide, which has cost Bank of America tens of billions in losses. When asked if he would consider putting Countrywide into bankruptcy Moynihan replied, "We look at all our options."
© Copyright IBTimes 2023. All rights reserved.