Bankman-Fried Could Still Face Campaign Finance Violations Charge After DOJ Dropped It In July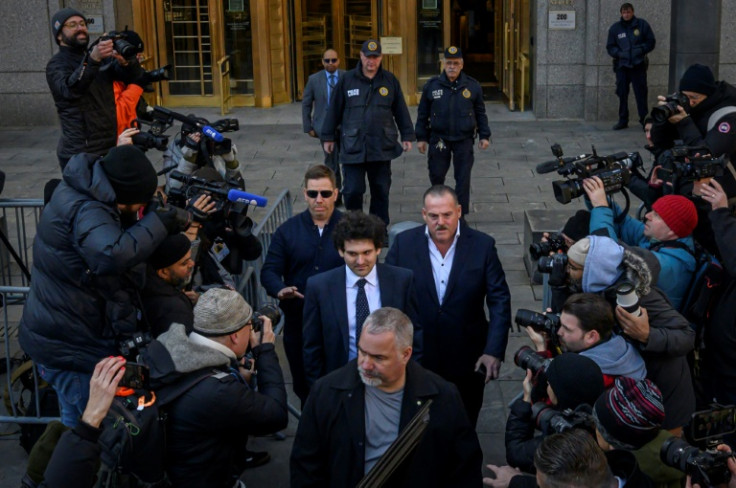 KEY POINTS
DOJ dropped the campaign finance violation charge against Bankman-Fried last month
There are allegations that SBF is getting special treatment because of his political donations
The department said it still plans to pursue the charges in its trial scheduled to commence in October
Federal prosecutors in New York said they are still planning to hold Sam Bankman-Fried, the co-founder and former CEO of the now-bankrupt crypto empire FTX, accountable for alleged campaign finance violations after the Department of Justice dropped the charge last month over a technicality issue.
The DOJ surprised the crypto community last month when it dropped the campaign finance violation charge against Bankman-Fried, citing the country's treaty obligations to the Bahamas, the country to which Bankman-Fried was extradited in December 2022.
"The Government has been informed that the Bahamas notified the United States earlier today that The Bahamas did not intend to extradite the defendant on the campaign contributions count. Accordingly, in keeping with its treaty obligations to The Bahamas, the Government does not intend to proceed to trial on the campaign contributions counts," Damian Williams, U.S. Attorney for the Southern District of New York, wrote in a letter to the court.
The announcement drew flak, especially from those who alleged Bankman-Fried was getting special treatment because of his role in financially supporting the political bids of multiple politicians in the country.
But, it appears that the DOJ is not yet done with the embattled crypto mogul when it comes to charging him with campaign finance violations. It said prosecutors will include the alleged illegal finance scheme in another charge.
The department still plans to pursue the charges against Bankman-Fried in its trial scheduled to commence in October.
The DOJ said it was "prevented by its treaty obligations to the Bahamas" from including an eighth count to Bankman-Fried's indictment on violations of campaign finance law, but would consider evidence of the alleged scheme as part of a wire fraud charge against the defendant.
"The superseding indictment will make clear that Mr. Bankman-Fried remains charged with conducting an illegal campaign finance scheme as part of the fraud and money laundering schemes originally charged," Williams said in a letter to Judge Lewis Kaplan dated Aug. 8.
"The defendant's use of customer deposits to conduct a political influence campaign was part of the wire fraud scheme charged in the original indictment. And as part of the originally charged money laundering scheme, the defendant also concealed the source of his fraudulent proceeds through political straw donations," he added.
Bankman-Fried was arrested in the Bahamas in December last year and was extradited to the U.S. to face charges linked to the collapse of crypto exchange FTX, which wiped out billions of dollars in investment.
© Copyright IBTimes 2023. All rights reserved.