BALD Crash Triggers Speculations Linking Supposed Rug Pull To SBF, Alameda Research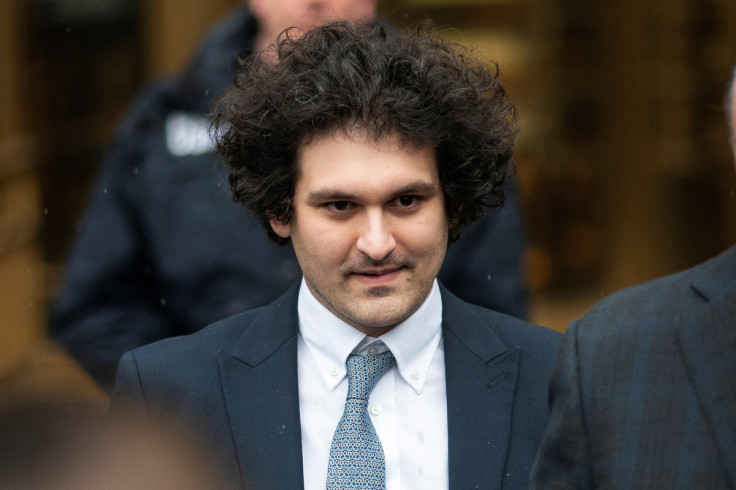 The cryptocurrency community is once again wearing a tin foil hat following the spectacular crash of the BALD token, with many linking the token to Sam Bankman-Fried, the disgraced co-founder and former CEO of FTX, and Alameda Research, a now-bankrupt crypto hedge fund.
BALD, the recently launched memecoin that seemingly derived its name as a humorous reference to Coinbase CEO Brian Armstrong, witnessed an impressive 289,000% gain within the first 24 hours of trading.
However, the token's anonymous developer apparently removed thousands of Ether tokens in liquidity, triggering the price of BALD to nosedive by over 85%. This led to doubts within the community that the project could be a rug pull, an allegation that its developer vehemently denied.
Unlike traditional financial processes, blockchain features transparency via a distributed ledger that records all transactions on a network of computers that is accessible to anyone.
This means, there is no way for anyone to conceal transactions conducted on-chain.
The surprising development surrounding the BALD token pushed on-chain sleuths to dig deeper to get to the bottom of the issue, and some of them uncovered interesting finds, one of which points to Bankman-Fried and his Alameda Research as the masterminds of the controversial project, which is presumably a rug pull.
But how does the disgraced get mixed into all this considering he is out on bail and currently in house arrest at his parents' home in Palo Alto, California, with limited access to mobile devices and the internet?
Initially, crypto Twitter scoffed at the thought of Bankman-Fried being involved in the BALD issue, but apparently, there is mounting evidence linking the crypto mogul to the memecoin, prompting several others to join in the on-chain investigation.
Interactions between BALD's deployer contract and one of the wallets Nansen tagged as that of Alameda Research were reported by on-chain sleuths based on data.
Blockworks data editor Andrew Thurman also discovered that the same deployer funding made around 400 transfers to blacklisted USDT addresses, painting "serious Alameda connections."
"Poking around the $BALD deployer's ETH address uses Binance deposit address 0x66634adea6ff8f4213d48e8fa5cdcef14b360b54. Another active wallet, 0x000f7f22bfc28d940d4b68e13213ab17cf107790 does too. That wallet has interacted with Andrew Keys and Alameda Research," Thurman tweeted.
Igor Igamberdiev, Wintermute's head of research, also revealed that the owner of another wallet address (0xccFa05), supposedly belonging to the now-defunct crypto hedge fund Alameda, is not only a savvy DeFi user and has technical capabilities but was also involved in trading on the first versions of Oasis and dYdX, as well as voting on SushiSwap's first proposal.
"Given the track record and the lack of contacts with other players (even 3AC actively interacted with BlockFi, Genesis, etc.), then we can point the finger toward someone from Alameda," Igamberdiev noted.
But there are some who are not convinced that Bankman-Fried's fingerprints are all over the issue, including Tiffany Fong, the X user who used to get exclusives from Bankman-Fried. Fong said that the allegations are just not possible.
"SBF hasn't had access to a normal phone or laptop since April 2023 when his bail conditions changed. He's basically been using a flip phone without internet connection & a laptop with restricted access to whitelisted websites (e.g. NYT, WSJ, Courtlistener, etc)," she said before noting that Bankman-Fried "specifically does NOT have access to Twitter, so the claims that he's @BaldBaseBald due to "sentence structure" seem like a stretch to me lol. (Plus, Sam would have weirdass double spaces between sentences etc.)."
Fong argued that "even visitors are now wanded down by security & forbidden from bringing in outside electronic devices, so SBF does not have access to other laptops or devices. I know everyone loves a conspiracy theory, but this $BALD rug one just looks false to me. I'll probably get shit for this, but.."
She shared several screenshots showing the current bail conditions of Bankman-Fried and disclosed that the crypto mogul is currently paranoid because "he recently showed Caroline Ellison's private writings to the NYT & the DOJ sees this as potential "witness intimidation,'" further pointing out that she does not think the disgraced CEO has "decided RIGHT NOW is the time for a rug pull."
But when Adam Cochran, a partner at the Center for Ethics and Human Values (CEHV), pointed out the claim of the prosecution that the crypto mogul "must have access to other devices as his leak of Caroline's diary was not on a monitored device," Fong responded that "the document was from his [SBF] Google drive account which he does have access to."
Fong also clarified that she has no idea who pioneered BALD and just heard about it recently, but noted that she knows about the bail conditions of Bankman-Fried, the devices he has access to, and that he is currently paranoid about getting into trouble following the publication of the New York Times article.
"Idk who started $bald literally just heard about it today. I just know sams bail conditions, what devices he has access to & that he is super paranoid rn about getting in trouble after the NYT article," she tweeted.
Bankman-Fried is currently under house arrest and is waiting for his trial in October.
The former CEO of FTX recently scored a major victory when the U.S. prosecutors surprisingly announced last month that they were dropping the illegal campaign contribution charge against Bankman-Fried, citing the country's treaty obligations to The Bahamas, the country to which he was extradited in December 2022.
"The Government has been informed that The Bahamas notified the United States earlier today that The Bahamas did not intend to extradite the defendant on the campaign contributions count. Accordingly, in keeping with its treaty obligations to The Bahamas, the Government does not intend to proceed to trial on the campaign contributions counts," U.S. Attorney Damian Williams wrote in a letter to the court.
© Copyright IBTimes 2023. All rights reserved.