FTX Sues SBF And Others For Allegedly Misusing Funds, Borrowing Without Intent To Pay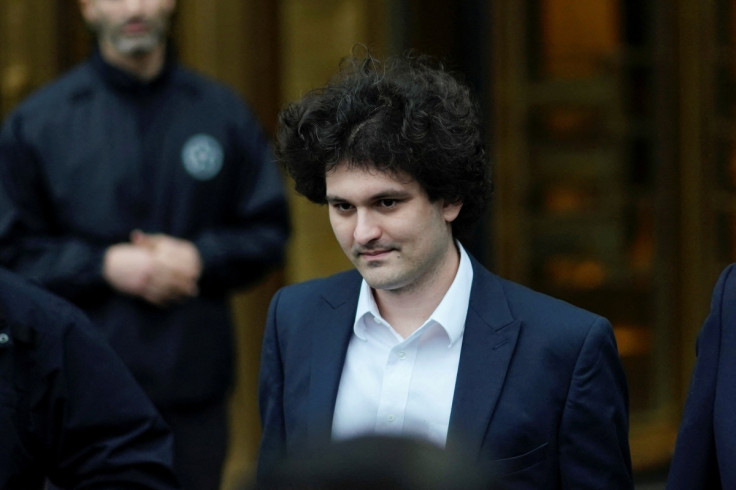 FTX has filed a lawsuit against the collapsed cryptocurrency exchange's founder Sam Bankman-Fried and others in his inner circle in a bid to recover more than $1 billion in company funds that SBF and the other defendants allegedly misappropriated.
In the complaint filed at the Delaware bankruptcy court Thursday, FTX accused SBF, former CEO of FTX's hedge fund Alameda Research Caroline Ellison, former chief of FTX technology Zixiao "Gary" Wang, and former FTX engineering director Nishad Singh of misappropriating company funds for their own interests.
"Defendants abused their control over the FTX Group to commit one of the largest financial frauds in history. Beginning shortly after inception of the FTX Group, Defendants misappropriated Debtor funds on a continuous basis to finance luxury condominiums, political and 'charitable' contributions, speculative investments and other pet projects that inured to the benefit of Defendants rather than the Debtor entities that paid for them," the 84-page lawsuit stated.
The lawsuit alleged that the SBF and the other defendants created an environment where several employees had "virtually limitless power" to make transfers of fiat currency and crypto assets, hire, and eliminate workers, all with "no effective oversight" of how the said authorized employees exercised their authority.
Bankman-Fried and the other defendants also allegedly "joked internally" about their tendencies to not keep track of the company's millions in assets. The misconduct the defendants committed led to FTX's collapse, the lawsuit alleged.
Among the misused funds listed in the lawsuit that the plaintiffs call "eye-popping sums of money" were $170 million in funds that Bankman-Fried allegedly borrowed from Alameda Research.
Wang was accused of borrowing $54 million, while Singh allegedly borrowed $25 million. The lawsuit noted that none of the defendants paid back any of the "loans" they made and that they "never intended to do so."
The latest lawsuit against SBF comes nearly a month after the disgraced crypto mogul's pretrial motions to dismiss some of the criminal charges against him by the U.S. government were denied.
Several other former FTX executives are also facing legal woes, including Ryan Salame, who is under federal investigation for allegedly making illegal donations to his girlfriend, Michelle Bond, a former congressional candidate.
Daniel Friedberg, Alameda's former chief compliance officer, has also been sued by the new FTX management over his alleged assistance to SBF in committing fraud and paying "hush money" to whistleblower employees.
Meanwhile, FTX continues to sue to recoup company funds, as it filed a lawsuit against Michael Kives, a former Hillary Clinton aide, for more than $700 million his investment firm allegedly received illegally from Bankman-Fried.
© Copyright IBTimes 2023. All rights reserved.