Bankman-Fried Scores First Big Win After US Prosecutors Drop Illegal Campaign Contribution Charge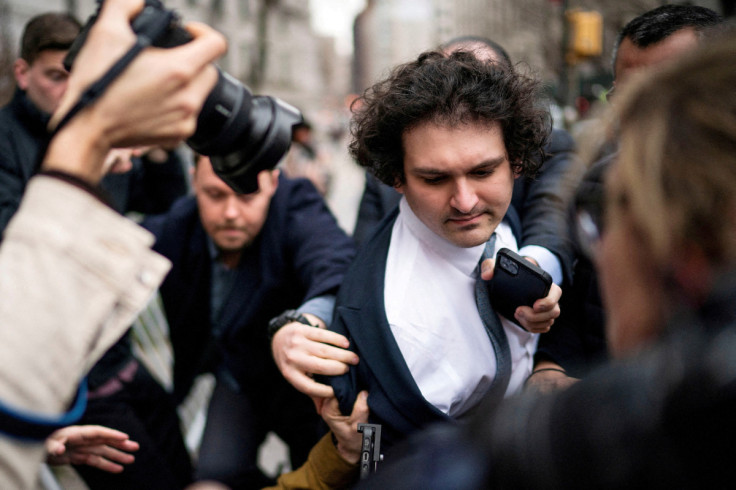 KEY POINTS
The prosecutors filed the charge in February, alleging Bankman-Fried and two other former FTX executives of using tens of millions of dollars in customers' funds to illegally donate to federal political campaigns
The campaign finance contribution charge was among the 13 charges Bankman-Fried was set to face at the October trial
Bankman-Fried has fought against the validity of five charges and argued that those were not part of the agreement that made his extradition to the U.S. possible
Sam Bankman-Fried, once labeled as the "golden boy of cryptocurrency" but now known as the disgraced co-founder and former CEO of the bankrupt crypto empire FTX, has scored a major victory after U.S. prosecutors decided to drop the illegal campaign contribution charge against him.
The case, filed by federal prosecutors in February 2023, accused Bankman-Fried and two other former FTX executives of using tens of millions of dollars in customers' funds to illegally donate to federal political campaigns.
Prosecutors alleged in a later revised indictment that the FTX co-founder depended on the former FTX employees and several other individuals to serve as straw donors in his bid to influence politicians in the country, which is a violation of the federal election law.
However, the U.S. prosecutors surprisingly announced Wednesday that they were dropping the lawsuit against Bankman-Fried, citing the country's treaty obligations to The Bahamas, the country to which Bankman-Fried was extradited in December 2022.
"The Government has been informed that The Bahamas notified the United States earlier today that The Bahamas did not intend to extradite the defendant on the campaign contributions count. Accordingly, in keeping with its treaty obligations to The Bahamas, the Government does not intend to proceed to trial on the campaign contributions count," U.S. Attorney Damian Williams wrote in a letter to the court Wednesday.
The campaign finance contribution charge was among the 13 charges Bankman-Fried was set to face at the October trial where he and his team of lawyers would fight against the U.S. government.
Over the past months, the FTX CEO has fought against the validity of five charges and argued that those were not part of the agreement that made his extradition to the U.S. possible.
Last month, prosecutors handling the controversial collapse of the cryptocurrency exchange platform FTX confirmed that it would withdraw and not pursue five of the 13 charges filed against Bankman-Fried.
These five charges included the allegation that Bankman-Fried bribed a Chinese official, as well as the bank fraud count.
The 31-year-old crypto mogul has also challenged the court on the other campaign finance charge, arguing that it should be dismissed because it too was not included in the official documents that paved the way for his extradition from The Bahamas.
Bankman-Fried and his close circle stayed in the Bahamas after they resigned from their respective posts in November 2022 after FTX and its affiliated businesses filed for bankruptcy.
He is currently under house arrest in his parents' home in Palo Alto.
© Copyright IBTimes 2023. All rights reserved.