Banning Cats In New Zealand: Why It's Not As Crazy As It Sounds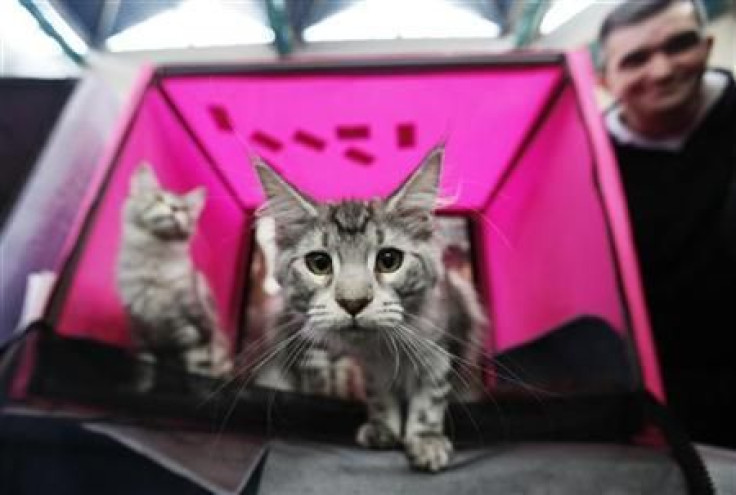 If curiosity doesn't kill your cat, this guy might.
A New Zealand business tycoon is on a crusade against pet cats, and he has a surprising amount of support. Gareth Morgan, a prominent economist and vocal environmental activist, has launched a campaign to rid his country of the furry companions, citing the danger they pose to New Zealand's indigenous bird species. According to the Morgan Foundation's "Cats to Go" campaign, the average pet cat kills 65 native critters per year in New Zealand -- a country where bats are the only surviving indigenous mammals -- and their predatory escapades are having a destructive effect on the natural ecosphere.
"The fact is that your furry friend is actually a friendly neighborhood serial killer," Morgan writes on the campaign's website. "Statements like 'My cat only brings me gifts and they are mice and rats, 'He never gets the natives,' or 'My cat is well fed and has no need to hunt,' are just huge misconceptions."
According to a 2011 survey by the World Society for the Protection of Animals, 28 percent of New Zealand households own a cat and a further 20 percent own two or more. Per-capita pet ownership in the island nation is higher than in any comparable country, according to the report.
Morgan is calling on New Zealand cat owners to get "serious about conservation" and pledge not to replace their feline friends when they die. He's also lobbying the country's local governments to require the micro-chipping of cats, along with providing for eradication facilities for unregistered cats.
And what of the hundreds of thousands of felines that are already in New Zealand? While Morgan has stopped short of suggesting kitty death panels, he encourages euthanasia as a "responsible" option for cat owners. "We appreciate the fact that you have an emotional connection with your pet and that pet ownership is a rewarding experience," he writes. "But there's a real problem with cats -- they kill for pleasure."
The notion of abolishing man's second-best friend may sound radical to the rest of the world, but some New Zealand scientists say controlling the country's cat population is a laudable cause. Yolanda van Heezik, a senior lecturer for the University of Otago, told Wellington's Dominion Post that Morgan's campaign was reasonable, although she suggested getting a collar and a bell for your cat rather than euthanasia.
Invasive species have been a concern for New Zealand conservationists. In April 2012, the New Zealand government created the Ministry for Primary Industries -- a merger of various environmental agencies -- to safeguard the country's biosecurity though regulation of international trade, preservation of the environment's fauna and flora, and management of the invasive species that are already present.
Not everyone thinks abolishing cats in the answer, however. In a news release Wednesday, Bruce Kornreich, Associate Director for Education and Outreach at the Feline Health Center of Cornell University's College of Veterinary Medicine, said that simply removing cats from the ecological equation could have unintended consequences. "What may seem like a simple cause and effect relationship between the activity of one species on populations of another has, in many cases, ultimately proven to be significantly more complicated than initially expected," he said.
The homepage of the "Cats to Go" campaign features a petition where New Zealanders can pledge to quit the cat habit for good. As of Wednesday afternoon, 27 percent of respondents have agreed to make their current cat their last one.
Agree or not, at least it's for a good claws.
© Copyright IBTimes 2023. All rights reserved.
FOLLOW MORE IBT NEWS ON THE BELOW CHANNELS