Barack Obama Net Worth: Ex-US President Earned $15.6 Million From Writing 2 Books
KEY POINTS
Barack Obama's estimated net worth is around $70 million
He earned $15.6 million from writing two books
Obama's rate per speaking event is estimated to be $400,000
Barack Obama's net worth is around $70 million. Many would be surprised to know that a big part of it comes after his stint as the U.S. president.
Like another former president Bill Clinton, Obama made more money after leaving his post. The 44th president of the U.S. earned money from book royalties and speaking engagements.
The first African-American to ever hold office in the White House is married to Michelle Obama who is likewise a powerhouse in terms of book deals and public speaking. Barack Obama earned $20.5 million from 2005 to 2016, a big part of it came from best-selling books such as "Audacity of Hope" and "Of Thee I Sing: A Letter To My Daughters." The former fetched $8.8 million worldwide while the latter earned another $8.8 million, as per Forbes.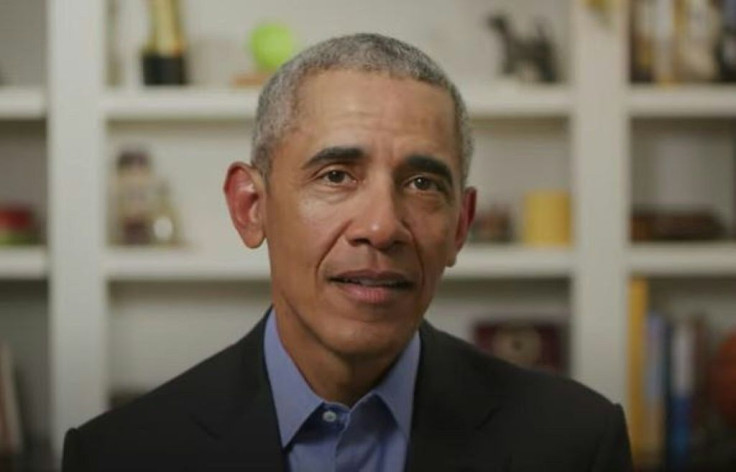 One of the perks of having served the U.S. as president is the pension that comes with it, which is reportedly around $200,000. According to FOX Business, when he was still in office, the former Illinois state senator earned $400,000 as salary. It can be considered a far cry to what he used to make as a law professor which was about $85,000 per year.
In December 2019, the Obama family acquired a $12 million property that sits on Martha's Vineyard, Business Insider reported. When compared to their life before entering the White House in 2008, the former first family's fortunes have grown leaps and bounds. In 2008, the Obamas only had a $1.8 million net worth. Now, estimates about their current fortune are at $135 million. One of the main reasons is that both Michelle and Barack are best-selling authors and in-demand speakers. Michelle had spent some time at the University of Chicago Hospitals before focusing on her duties as first lady.
Their success on the print media prompted a collaboration with giant streaming platform Netflix. While actual numbers were not revealed, some say it could cost around $50 million. When it comes to public speaking, Barack Obama's fee is around $400,000. That means his rate in just one speaking event is equivalent to his yearly rate as president of the most powerful economy in the world.
His wife also earns a lot. The "Becoming" author is being paid $225,000 to appear and speak at an event. The power couple can actually become role models of what can anyone still achieve post-retirement. Barack Obama was one of the most powerful persons in the world during his term and he still finds avenues to stay relevant after his presidency ended. As long as people still want to read and listen to what the Obamas have to say, they will still earn millions by speaking and writing books.
© Copyright IBTimes 2023. All rights reserved.
FOLLOW MORE IBT NEWS ON THE BELOW CHANNELS