Barack Obama Was 'Really Broke' While Dating Michelle: Ex-FLOTUS Revealed Reason She Stayed
KEY POINTS
Barack and Michelle Obama when they started dating
Barack and Michelle Obama's family
Barack and Michelle Obama's influence
Barack Obama was really broke when he and Michelle started dating.
Barack and Michelle met at work when the latter was assigned as the former's mentor. Michelle had no plans to date the ex-POTUS. In fact, she set him up with a friend, but he wasn't interested. Barack kept on asking Michelle out, but she also kept declining.
According to The List, when they eventually started dating, Michelle wasn't sure how their relationship would work because Barack "was really broke" when they met. At the time, Barack only had a "cruddy" wardrobe and a rusted out car.
"I thought, 'This brother is not interested in ever making a dime,'" she told The Hyde Park Herald.
Michelle grew up in a family that lived paycheck-to-paycheck, so she wasn't eager to start a similarly unstable life with another person. However, she still found herself drawn to Barack despite his financial status.
In her 2008 Democratic National Convention speech, the former first lady revealed what made her stay by Barack's side.
"He talked about the world as it is and the world as it should be. And he said that, all too often, we accept the distance between the two, and we settle for the world as it is, even when it doesn't reflect our values and aspirations," she said. "And isn't that the great American story?"
Barack and Michelle's relationship was great, but she had another struggle, he had no plans of marrying her.
Although the politician was dedicated to his relationship with Michelle and was madly in love with her, he didn't believe in marriage. He wasn't convinced that it was necessary and even called it a "meaningless institution."
However, Michelle wanted a decades-long marriage like her parents and she was persistent. Michelle kept turning up the pressure and Barack surprised her with a proposal after she "began to drop some not-so-subtle hints about her plan to be married." The former president even asked her after the proposal, "That kind of shuts you up, doesn't it?"
Barack and Michelle have been married for 27 years already and they have two daughters, Malia and Sasha. The ex-FLOTUS shared a beautiful family photo on social media last month to celebrate Thanksgiving.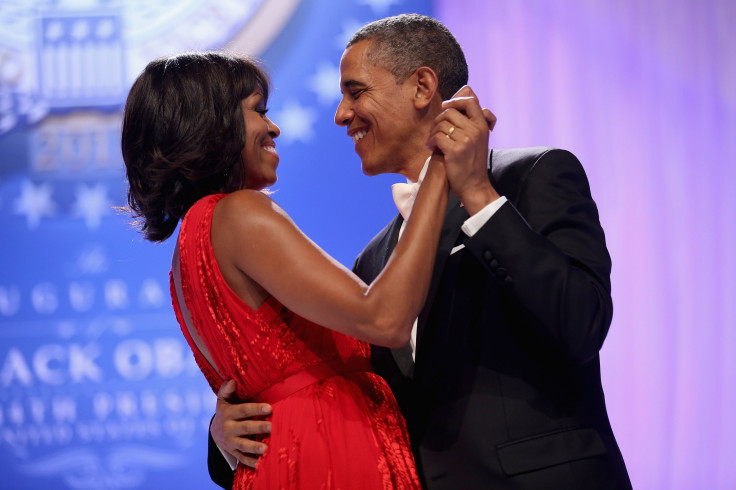 © Copyright IBTimes 2023. All rights reserved.