Only Time Barack Obama Summoned Wife Michelle Obama To His Office Revealed
KEY POINTS
Barack Obama summoned Michelle Obama to his office once during his two terms as president
Michelle opened up about the circumstances behind Barack's summoning in her memoir
The couple was devastated by the Sandy Hook elementary school shooting
Barack Obama only summoned his wife Michelle Obama to his office once.
In Michelle's memoir "Becoming," she revealed that she was only called by her husband to his office at the White House once during his eight years of service as the U.S. president. According to the former first lady, it happened following the shooting incident at Sandy Hook Elementary in Newtown, Connecticut that killed 20 first-graders and six educators.
Michelle recalled that at the time, she was giving a speech across the street from the White House. Then, her chief of staff came up to her and informed her that the ex-POTUS wanted her to return to the White House "right away."
"My husband needed me," Michelle wrote. "This would be the only time in eight years that he'd request my presence in the middle of the workday, the two of us rearranging our schedules to be alone together for a moment of dim comfort."
The ex-FLOTUS said that when she walked into the Oval Office, she and her husband embraced silently. "There was nothing to say. No word," Michelle added.
Michelle added that Barack was overwhelmed with the details of the "graphic, horrid crime scene." She said that Barack loved children in a deep and genuine way and was very affected with the incident.
When their daughters got home from school that night, the then-first family met at their residence and gave each other a hug. Later, Michelle watched Barack addressed the nation. The ex-POTUS was so emotional that he was unable to hold back his tears. Meanwhile, Michelle was so shaken that she couldn't join Barack for a prayer vigil for the victims.
"I had no strength left to lend," Michelle confessed.
Last month, Michelle shared a sweet family photo to celebrate Thanksgiving. Several Twitter users praised their family with others saying that they already missed the Obamas. Others even encouraged Michelle to run for president, so they can return to the White House.
According to David Krayden, Ottawa Bureau Chief for the Daily Caller, the Obamas are "making another bid for power." He believed that Michelle will join the presidential race despite her previous statement saying that there is "zero chance" she would seek the presidency.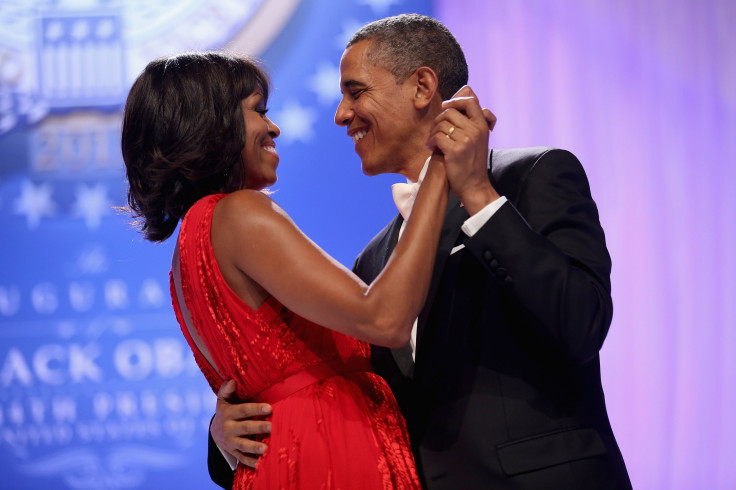 © Copyright IBTimes 2023. All rights reserved.