'Barry' Season 1 Spoilers: Episode 5 Synopsis, Trailer Released By HBO
Barry's assignment to take down the Bolivians gets more complicated in tonight's episode of "Barry."
According to the synopsis for Season 1, episode 5 of the HBO dark comedy, Barry (Bill Hader) finds himself in a difficult situation after teaming up with his reckless new acquaintance Taylor (Dale Pavinski) in his dangerous mission to wipe out the Bolivians.
Barry first met Taylor at the party organized by Natalie (D'Arcy Carden) last episode. Taylor was one of the two friends Barry's Marine buddy Chris (Chris Marquette) brought to the gathering. Although Barry presented himself to Taylor and Chris as an aspiring actor who works at an auto parts dealer, Taylor found out about Barry's real source of income at the end of the installment.
"Auto parts? You're driving this car; you've got those sick new threads and fat wad of hundreds from auto parts?" asks Taylor, who snuck into Barry's car.
Barry tried to reason by saying that the dealer he's working for is a "very well-managed company." But it was too late because Taylor already saw the envelope containing the photos of Barry's new hit. "Whatever this is? I want in," Taylor said.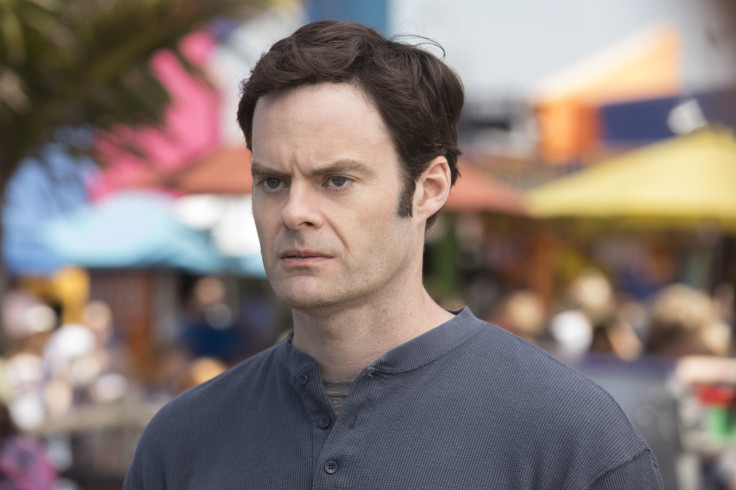 In the trailer for this week's episode, Barry learns a little background about Taylor. "That Taylor guy, what's his deal?" Barry asks Chris.
"We met in this program that helps vets re-acclimate," Chris replies. "He was the first guy they ever kicked out."
Elsewhere in the installment, Barry looks to hit the reset button with Sally (Sarah Goldberg), but a scene from "Macbeth" triggers a reaction that pushes them farther apart. Meanwhile, Moss (Paula Newsome) interrogates members of Gene's (Henry Winkler) acting class after the police retrieved a video recorded by the lipstick camera Hank (Anthony Carrigan) left in Ryan Madison's (Tyler Jacob Moore) car.
"Goran (Glenn Fleshler) should kill you. You brought a lipstick cam to a hit," Barry tells Hank in the promo clip.
"What can I say, man? I'm a gearhead. I love gak," Hank says.
"Barry" Season 1, episode 5, titled "Chapter Five: Do Your Job," airs on Sunday, April 22 at 10:45 p.m. EDT on HBO. Watch the trailer for the episode below:
© Copyright IBTimes 2023. All rights reserved.
FOLLOW MORE IBT NEWS ON THE BELOW CHANNELS