'Barry': Henry Winkler Talks About His Audition For The HBO Dark Comedy
Despite his more than 40 years of experience on show business, Henry Winkler thought for a moment that he didn't get the role of acting coach Gene Cousineau on the new HBO dark comedy "Barry."
In a recent interview with San Francisco Chronicle, Winkler said that even though his first reading for "Barry" went well, he still didn't think that he had much of a chance to co-star on the Alec Berg and Bill Hader-created series.
"Out of the corner of my eye I'm seeing I made Bill Hader, who I have watched now on SNL for eight years, laugh," Winkler recalled. But after not hearing anything from the producers for four long weeks, the 72-year-old actor had given up hope, until Hader called him in to read some more scenes, and then told him he had the part.
But Winkler, a two-time Golden Globe winner, didn't even have to audition. As Hader told Vulture last month, he and Berg asked HBO if they could get Winkler for the show, and much to their surprise, the "Happy Days" alum was actually scheduled to read.
"I was out of my mind when I heard that," Berg commented.
"Here's the truth: The executives at a studio or a network at this moment in time are young, as they should be, but they don't know more mature actors," Winkler said. "A lot of actors say, 'They can see my work on tape.' But I say if (in-person auditioning) is what makes them comfortable, if that's how I'm going to get the job, I'm going to be there, the first one in those metal chairs against the wall, waiting in the waiting area."
Hader said that Winkler's audition ended up as one of the best experiences he's ever had. "Oh my God, I'm acting with Henry Winkler right now," the "SNL" alum recalled how exciting that moment was.
While Winkler killed his audition for the show, Hader revealed to the New York Post earlier this month that his co-star actually "had a hard time" with his self-serving and potty-mouthed character at one point. "[But that's because] Henry is so sweet, very attentive [in real life]" said Hader, who plays the titular role on the show. "He's someone who thinks each day's a gift."
"Barry" airs Sundays at 10 p.m. EDT on HBO.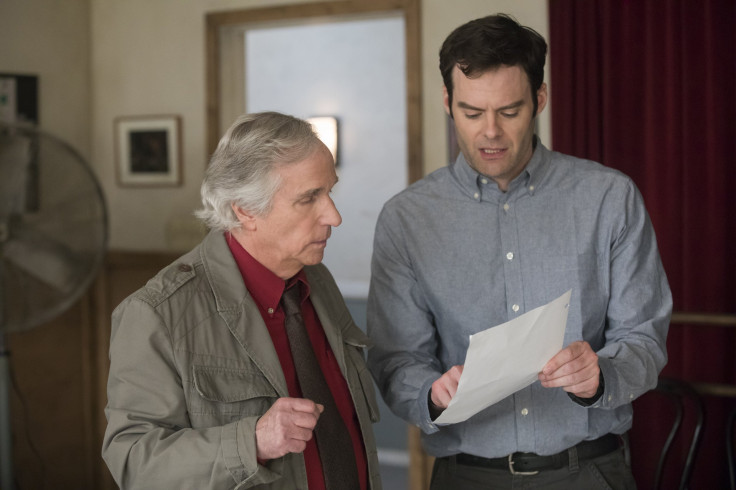 © Copyright IBTimes 2023. All rights reserved.