'Basketball Wives' Star Evelyn Lozada Slams Tami Roman Over Domestic Violence Accusations
The special airing of "Basketball Wives" Season 7 resulted in another round of social media drama between VH1 cast members Evelyn Lozada and Tami Roman. After a heated conversation during episode 8 of the reality series, Evelyn took to Twitter to call out her co-star over her insensitive comments.
During the ladies' latest argument, Evelyn called Tami a "crackhead" while commenting on her dramatic weight loss. The insult prompted Tami to fire back by bringing up Evelyn's domestic violence incident with ex-husband Chad Ochocinco.
Tami told the group that during a private conversation, Evelyn admitted to hitting Chad and was to blame for the brutal fight that ended their marriage. Evelyn and Chad married in July 2012, but she filed for divorce a little more than a month later after he headbutted her and left her with a scar on her forehead.
Despite Tami's claims of a private chat, Evelyn denied she spoke to her co-star about the incident. "Wow, Wow, Wow!!!!! This woman has hit an ALL TIME LOW!!!!!! Ask @ShaunieONeal or @iamjennifer if I ever had a private convo with them about my incident! #BasketballWives #Pathetic," she tweeted during the episode.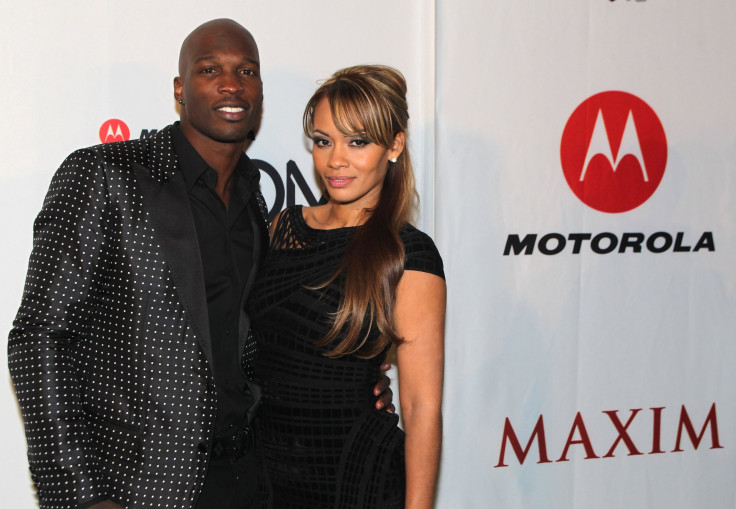 Later on in the episode, Jackie Christie confronted Tami about her harsh comments to Evelyn, but Tami defended her actions. Tami explained she has diabetes, and the comments Evelyn made about her weight and the way she walks hurt her feelings.
However, Evelyn didn't appear to believe Tami's excuse. "She's doing damage control but it ain't working!!! We don't believe you, you need more people! #BasketballWives," she tweeted.
Over on Instagram, Evelyn shared a video of Chad in an interview, where he admits he was wrong for attacking her and explains his ex-wife was not to blame for the violent incident that transpired between.
In a lengthy post, Evelyn encouraged those in domestic violence situations to get help while apologizing to her ex-husband's family for revisiting the incident on the reality show.
"Speak up if you can and seek support from those closest to you. I want to apologize to my family, my children as well as Chad's family and children for having all this brought up again because I am on this show. Chad was honest about his mistakes, has gotten the help he saw fit to deal with his actions and we have all moved on," she wrote.
Evelyn also explained she would not allow herself to be "re-victimized" after escaping a violent relationship. "I will not be re-victimized for speaking out nor will I let anyone make me feel responsible for what happened to me," she stated.
Meanwhile, Tami posted an Instagram photo encouraging a positive lifestyle. The VH1 star has not directly addressed the argument featured on "Basketball Wives" Season 7, episode 8.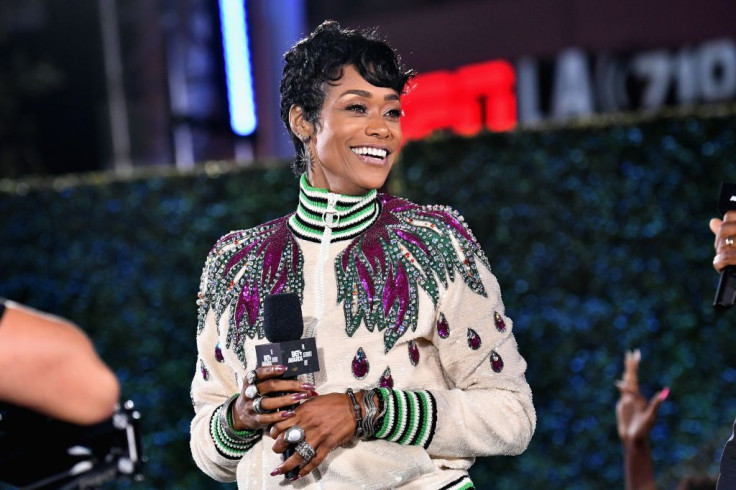 © Copyright IBTimes 2023. All rights reserved.
FOLLOW MORE IBT NEWS ON THE BELOW CHANNELS