'Batman v Superman: Dawn Of Justice': 7 Things To Know Before Movie Soars Into Theaters March 25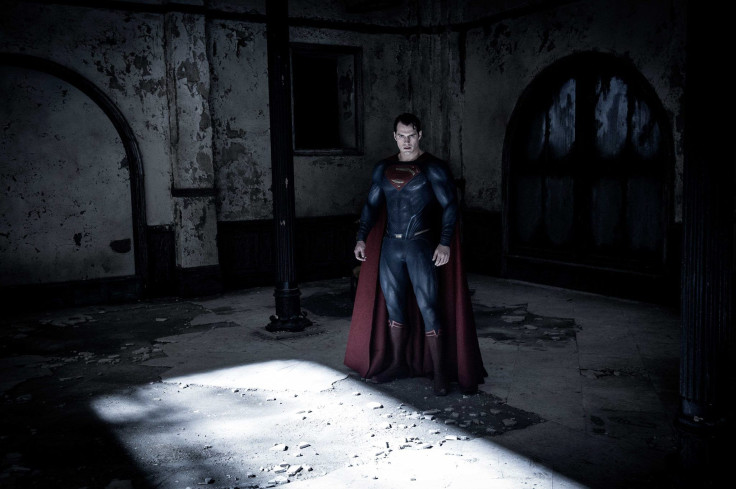 Forget Ali vs. Frazier — the fight of the century is about to take place on the big screen between Batman (Ben Affleck) and Superman (Henry Cavill) in "Batman v Superman: Dawn of Justice." Before the iconic heroes become partners in crime-fighting, the two will try to prove who is the rightful hero. The film will also introduce several characters who will play important roles down the road. This is what viewers can expect from the latest film in the DC Cinematic Universe:
1. Superman isn't trusted. At the core of the film's conflict between Batman and Superman is the idea that Superman is an alien who many feel can't be trusted, especially after the events in 2013's "Man of Steel." Batman believes Superman could one day turn on humanity and wipe it out entirely, so he wants to destroy him before he gets the chance to do so. Governments around the world also question Superman's intentions, and he will look to show the world he's here to help.
2. An older Batman. While Bruce Wayne has been portrayed as a young bachelor who secretly fights crime in his spare time, "Batman v Superman: Dawn of Justice" will introduce the seasoned Dark Knight. Affleck's Batman has been around the block a few times and has seen a lot. In an interview with Australian website FilmInk, director Zack Snyder said he wanted an "older" and "taller" Batman for the movie.
"I really wanted an old Batman — not, like, decrepit! I wanted a world weary Batman ... someone who has had experiences, and Ben has really hit that. He's a movie star now in the greatest definition of the word. He has gravitas. We've grayed his hair a little, and we've made him look a bit rough and rugged, in a good way. He's a great actor, and he's a big person. He's 6'4", and in the boots, he's 6'6". I don't like a small Batman ... I like my Batmen bigger," Snyder dished.
3. New Lex Luthor. Move over, Kevin Spacey and Gene Hackman, there's a new Lex Luthor in the "Superman" franchise and it's "The Social Network" star Jesse Eisenberg. Luthor is a criminal mastermind and will do his best to make Batman and Superman destroy each other. In an interview with Vulture in October, Eisenberg said his version will be much "scarier" than the Spacey and Hackman portrayals.
4. Doomsday. Lex Luthor won't be the only bad guy in the movie. Luthor is expected to create a monstrous creature known as Doomsday using the corpse of the villain General Zod (Michael Shannon) from "Man of Steel." Doomsday is rumored to show up toward the end of the movie. The monster's debut will cause Batman and Superman to drop their fight with one another, and Wonder Woman (Gal Gadot) will join their cause.
5. Wonder Woman's big-screen debut. For the first time, Wonder Woman will appear in a major live-action feature film. The heroine will step in and aid Batman and Superman in battle. The movie will set up 2017's "Wonder Woman" and "The Justice League Part One," with Gadot returning in the role.
6. Next up, "Justice League." Although Superman and Batman will be fighting throughout the movie, the two will eventually put their differences aside to battle for the greater good in "The Justice League Part One." While it's known that Justice League member Wonder Woman will be in the movie, it's rumored that the Flash (Ezra Miller) and Aquaman (Jason Momoa) could also appear. This would be the first time the team comes together in a feature film.
7. There may be a post-credits scene. Marvel has made use of post-credits scenes to set up future films in many of its movies going back to "Iron Man" in 2008. Will DC do the same for its franchises? During a press showing of "Batman v Superman: Dawn of Justice," there was no such post-credits scene. However, it's possible the studio could be holding the scene for the actual release.
According to Cinema Blend, the post-credits scene for Marvel hit "Deadpool" was saved for the release date, so it's possible the same thing is being done here. Although "Batman v Superman" is about two and a half hours long, it couldn't hurt to stick around a little longer to see if a scene from DC's "Suicide Squad" or even "Wonder Woman" is shown.
"Batman v Superman: Dawn of Justice" hits theaters on Friday.
© Copyright IBTimes 2023. All rights reserved.
FOLLOW MORE IBT NEWS ON THE BELOW CHANNELS