'Batman v Superman: Dawn Of Justice' Director Zack Snyder Reveals Why The Joker Won't Be In Upcoming Movie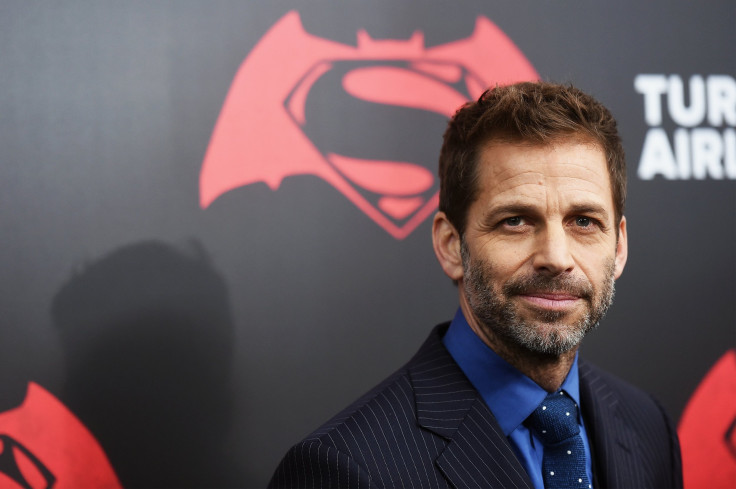 In a few days, Batman (Ben Affleck) and Superman (Henry Cavill) will face off in a clash of comic book icons in "Batman v Superman: Dawn of Justice." With Batman being reintroduced in the film, some fans have wondered if the Joker will be making a cameo at some point in the movie. Director Zack Snyder said the villain won't physically appear in the movie, but his existence will be acknowledged.
In an interview with Collider, Snyder said he was "close" to putting Batman villains the Joker and the Riddler in "Batman v Superman: Dawn of Justice." While neither villain is expected to appear onscreen, viewers will still get a sense that these bad guys are somewhere in the DC Universe.
"We talked about the possibility of putting them in. [Screenwriter] Chris Terrio and I talked about it a lot and felt that their mythological presence is felt in the movie and that's cool, but I didn't want to get my eye too far off the ball because I needed to spend the time, frankly, with Batman and Superman to understand the conflict," Snyder explained.
The idea of the Joker being present in the movie was shown briefly in a series of new video clips that were released last week. In an scene where Bruce Wayne and Clark Kent are talking, Bruce tells Clark that Gotham City has "a bad history with freaks dressed like clowns." You can see the clip below:
While fans might be disappointed with no Joker in "Batman v Superman: Dawn of Justice," they will only have to wait five months to see the next onscreen version of the villain. Jared Leto will make his debut as the Joker in this summer's "Suicide Squad," which comes out Aug. 5. "Suicide Squad" will tell the story of supervillains teaming up to do work for the government in exchange for a pardon. It's unclear how the Joker will be involved with the team: whether he's a part of the squad or acting on his own. You can watch the trailer for "Suicide Squad" below:
"Batman v Superman: Dawn of Justice" will pick up in the aftermath of the events of 2013's "Man of Steel." Batman will battle Superman because he believes his actions need to be put in check and that the world can't trust "an alien." While the two iconic heroes battle it out, a new villain will rise up that will eventually lead to the two coming together to form the Justice League.
"Batman v Superman: Dawn of Justice" hits theaters on March 25.
© Copyright IBTimes 2023. All rights reserved.
FOLLOW MORE IBT NEWS ON THE BELOW CHANNELS