'Battlefield 4' Problems EA DICE Halts 'BF4' DLCs And Future Projects To Fix Bugs And Issues On PC, Xbox And PS4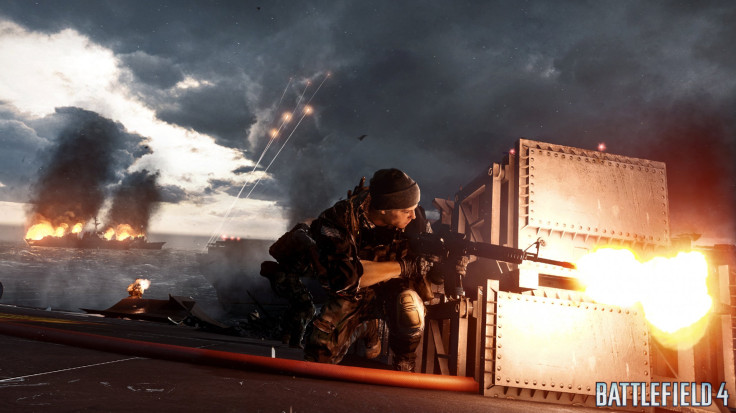 While Electronic Arts Inc. (NASDAQ:EA) and its Swedish subsidiary, DICE, work around the clock to remedy bugs, problems and issues experienced by "Battlefield 4" players since its release, gamers have made it clear that the problems surrounding "BF4" are unacceptable.
In response to the growing number of complaints, which EA DICE has heard loud and clear, the Swedish developer is halting any progress on additional "BF4" projects and expansion downloadable content, or DLC, packs until the problems are resolved. This announcement comes on the heels of an early release of the "Battlefield 4: China Rising" expansion pack for "BF4" Premium players.
"We know we still have a ways to go with fixing the game – it is absolutely our #1 priority. The team at DICE is working non-stop to update the game," an EA representative told IGN.
While this announcement will likely affect production behind "Star Wars Battlefront" and the next installment to the "Mirror's Edge" series -- two games in production by EA DICE -- no specific launch date has been announced for either game at the moment.
EA DICE appears to be shifting a significant amount of resources to remedy bug-ridden "Battlefield 4" on all platforms, including PC, Microsoft (NASDAQ:MSFT) Xbox One, Xbox 360, Sony (NYSE:SNE) PlayStation 4 and PlayStation 3 (PS3).
As for why the "Battlefield 4: China Rising" DLC was released despite problems with the DLC, an EA DICE representative explained in a statement to Polygon:
"Since 'Battlefield 4 China Rising' expansion pack was already in the final stages of development by the time issues began with 'Battlefield 4,' we decided to fulfill our promise to deliver it this week, but we're not moving onto future projects or expansions until we sort out all the issues with 'Battlefield 4.'"
EA DICE has also worked to centralize "BF4" update news through the "Battlefield 4" Control Room. In the meantime, they continue to work to remedy "Battlefield 4" issues, including problems experienced with the latest "BF4: China Rising" DLC.
Let us know what you think about EA DICE's "Battlefield 4" response in the comments below.
© Copyright IBTimes 2023. All rights reserved.