Beauty Queen Meth Bust: Former Miss Nevada Katherine Nicole Rees Faces Felony Drug Charges [VIDEO]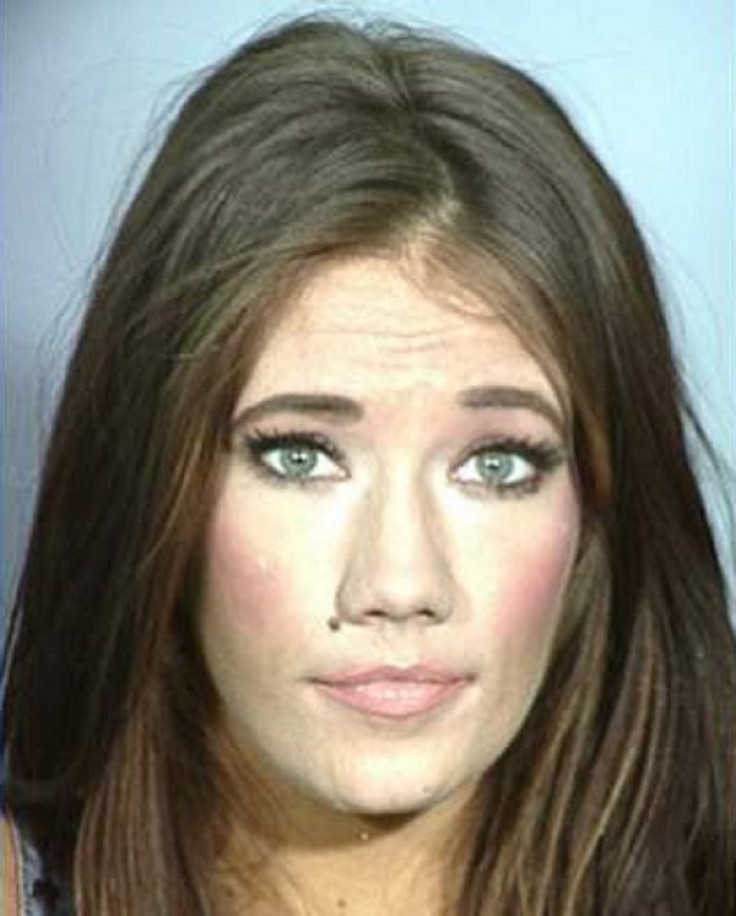 Former Miss Nevada Katherine Nicole Rees, 30, is no stranger to trouble. She was stripped of her Miss Nevada USA crown in 2007 when lewd photos from years earlier emerged of her with friends in a Florida nightclub. And according to a criminal complaint filed Monday at Las Vegas Justice Court, the fallen beauty queen is now facing four drug felonies: trafficking in a controlled substance, sale of a controlled substance, and two counts of conspiracy to violate the uniform controlled substances act, reports the Review Journal.
Las Vegas Justice of the Peace Joe Sciscento issued a $50,000 arrest warrant for Rees on Wednesday, reports the Review Journal.
The complaint states she sold methamphetamine Sept. 22 to a man referred to as "J. Peacock" and that she was found with 5.3 grams of meth later. The complaint also charged her with conspiring with "unknown co-conspirators."
On Rees' Facebook page, she describes herself as a "peace shaman," "Warrior of Light" and an "Indigo child/ starseed, healer, keeper and teacher of ancient wisdom, helping to raise the frequency (vibration) of humanity to the new 5D Earth through enlightenment, peace and love," according to the Review Journal.
Rees won the title 2007 Miss Nevada USA and was to compete in the 2007 Miss USA pageant, but lost her title before that event. She talked to Deborah Norville of "Inside Edition" after losing her title, saying, "It was something I had looked forward to since I was a little girl and to have that taken away from me was devastating, especially since it was due to something that had happened years ago."
© Copyright IBTimes 2022. All rights reserved.
FOLLOW MORE IBT NEWS ON THE BELOW CHANNELS