Belfast braced for Bieber-mania at MTV awards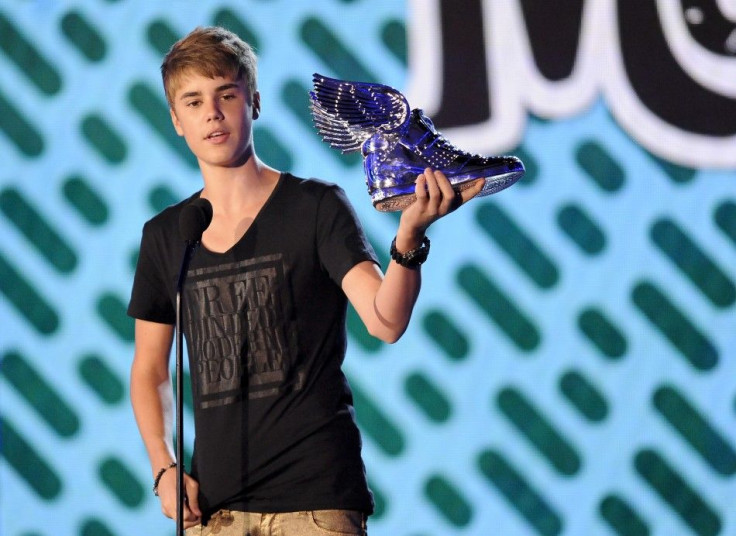 LONDON (Reuters) - Teen stars Justin Bieber and girlfriend Selena Gomez perform at the MTV Europe Music Awards on Sunday in Belfast, guaranteeing plenty of screaming fans and close media attention to what they say and do.
Canadian heartthrob Bieber hit the headlines this week after a young woman alleged that the chart-topper had fathered her child when he was 16. He appeared on the U.S. Today show on Friday and denied the claims.
I'd just like to say basically that none of those allegations are true, said Bieber, now 17. I know that I'm going to be a target, but I'm never going to be a victim.
Gomez, who is hosting the event and performing her new single, has had problems of her own recently.
On Thursday an Illinois man pleaded not guilty to stalking the American actress best known for her role in Disney television show Wizards of Waverly Place, but was ordered to stay away from her for three years.
Thomas Brodnicki told a psychiatrist that he travelled to Los Angeles to see the star and had conversations with God about killing her, according to court documents.
In Belfast, the celebrity couple are expected to be joined by Coldplay, Red Hot Chili Peppers, Bruno Mars and Lady Gaga at what is billed as one of the biggest nights in music outside the United States.
Northern Irish rockers Snow Patrol, whose 2006 album Eyes Open sold over five million copies worldwide, also make an appearance as do the surviving members of Queen, who will pick up the Global Icon accolade.
U.S. DOMINATION
The annual awards tend to be dominated by U.S. acts even though they are held in Europe each year and are mostly decided by fans from the region.
Gomez said regional differences mattered less in the internet age.
I think that it's not necessarily about America dominating anything, she told Reuters in a telephone interview.
I think music is worldwide. Wherever people come from, whether they are from America or not, I think it's all definitely about creating great music.
So I'm glad that a lot of European artists will also be attending.
Last year it was the flamboyant Gaga who dominated the MTV EMAs, picking up prizes for best female, best pop act and best song for Bad Romance.
Due to prior commitments the 25-year-old New Yorker could not make the MTV event held in Madrid, but she is in the lineup on Sunday at the Belfast Odyssey Arena and also leads the nominations with six.
In four categories -- best song (Born This Way), best pop and live act and best female artist -- she is up against compatriot and rival chart-topping diva Katy Perry.
Lady Gaga's other two nominations are best video (Born This Way) and biggest fans, a new category introduced this year.
Bruno Mars joins Perry with four nominations -- best new, best male, best push act and best song for Grenade.
Adele, Britain's best-selling chart sensation, is shortlisted three times -- best female act and best song and best video for Rolling in the Deep.
Bieber competes for best pop, best male and biggest fans, while Thirty Seconds to Mars is up for best alternative, best world stage and biggest fans.
Bieber, who launched his new album Under the Mistletoe this week, has already been named the inaugural winner of the MTV Voices award in recognition of his charity work.
(Reporting by Mike Collett-White, editing by Paul Casciato)
© Copyright Thomson Reuters 2023. All rights reserved.