'Below Deck's' Captain Lee Slams Captain Sandy Over Camille Lamb Firing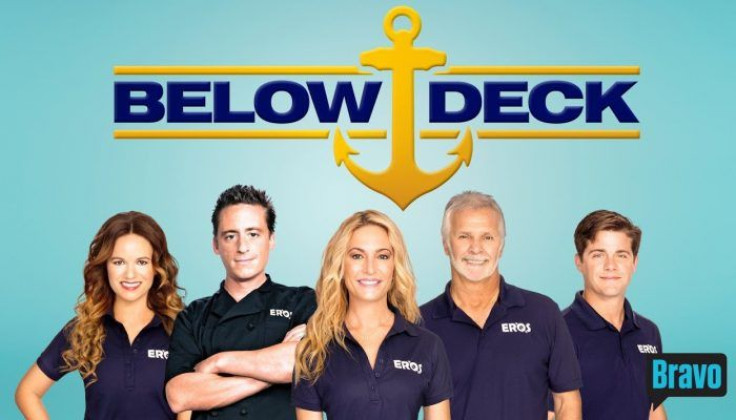 KEY POINTS
Captain Lee Rosbach claimed Captain Sandy Yawn did not inform him before firing stew Camille Lamb
He said Captain Sandy "made the right call" but "lacked in procedure and respect"
Captain Sandy is filling in for Captain Lee after he was forced to temporarily leave amid health concerns
"Below Deck's" Captain Lee Rosbach threw shade at Captain Sandy Yawn on social media over her move to fire stew Camille Lamb without informing him ahead of time.
On Monday's episode of "Below Deck," Sandy — who stepped in for Lee after he was forced to temporarily leave in December 2022 amid health concerns — called her 73-year-old predecessor after she had already fired Camille. Lee thanked Sandy over FaceTime for cluing him in amid his brief exit, according to Us Weekly.
But after the episode aired, Lee, who joined the hit Bravo series in 2013, claimed that he didn't realize Sandy informed him of the firing only after she had already made a decision.
"So I found out after the fact that she fired one of my crew, not before. Ok?" he tweeted Monday.
Some fans questioned why Sandy needed to inform him ahead of time when she was the captain of the ship and was the one in charge. Twitter users also pointed out that Sandy was justified in firing Camille.
"You left her in charge so no need to micromanage that. You [have to] trust her if she's going to be able to run the charter effectively. It's her boat when she's the captain, acting or otherwise," Caroline Feraday commented.
"I think Captain Sandy did the right thing [in] letting Camilla go. She was very much a whiner and troublemaker. To run a successful cruise. You need all hands on board. And she was all about herself, not others. So glad to see someone stepped up," another Twitter user added.
Lee clarified that he has no issue with Camille being let go, noting in another tweet that he was "not disagreeing with the decision." However, he wasn't happy that Sandy fired one of his crew members without informing him first.
"Then why contact me after and tell me at all? Plenty of time to call me after, but not before. She made the right call. But lacked in procedure and respect. Just the way I roll," he wrote via Twitter. "Had I been replacing [Captain] Sandy on her boat temporarily and felt the necessity to fire one of her crew, I would have called her first to let her know what I was doing and why. I agree with her decision, just not how she went about it."
After some Twitter users questioned why he made his concerns public instead of reaching out to Sandy privately, Lee replied, "She did it on [TV] in front of how many people [without] consulting me. That doesn't sound very private to me at all."
Captain Sandy decided to let go of stew Camille after multiple warnings about her work ethic and an explosive fight with fellow stew Alissa Humber.
The decision came after chief stew Fraser Olender was forced to reprimand Camille once again for blowing off her responsibilities onboard the ship.
Fraser wasn't thrilled after catching Camille drinking the day before their next charter while the rest of the crew was hard at work preparing for it. He informed her the cabins were not prepared properly, so she had no excuse to take a break and drink.
Later that night, however, Camille raged in her cabin into the wee hours of the morning.
This led to Fraser admitting to himself that while he "loved" Camille as a person, she wasn't doing her job. He escalated the issue to the captain.
Sandy said she was tired of hearing complaints about Camille and decided "to do what's best for the boat." She summoned the stew to the ship's bridge to break the news that she was being let go.
"Below Deck" airs on Bravo Mondays at 8 p.m. EST.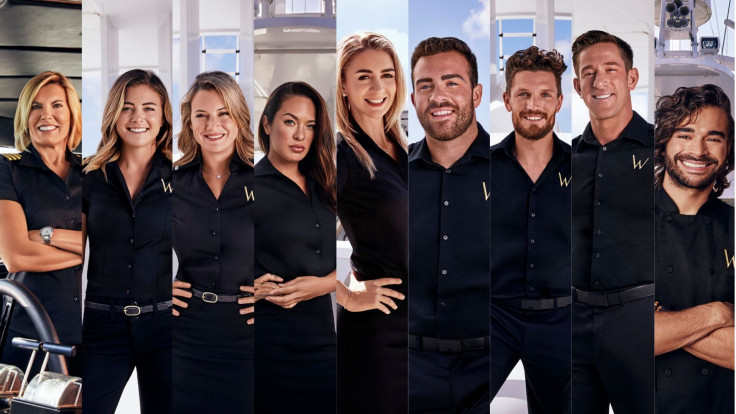 © Copyright IBTimes 2023. All rights reserved.
FOLLOW MORE IBT NEWS ON THE BELOW CHANNELS