Benedict Cumberbatch Has A Girlfriend? Producer Hints Actor Is Taken, Tells Fans To 'Move On'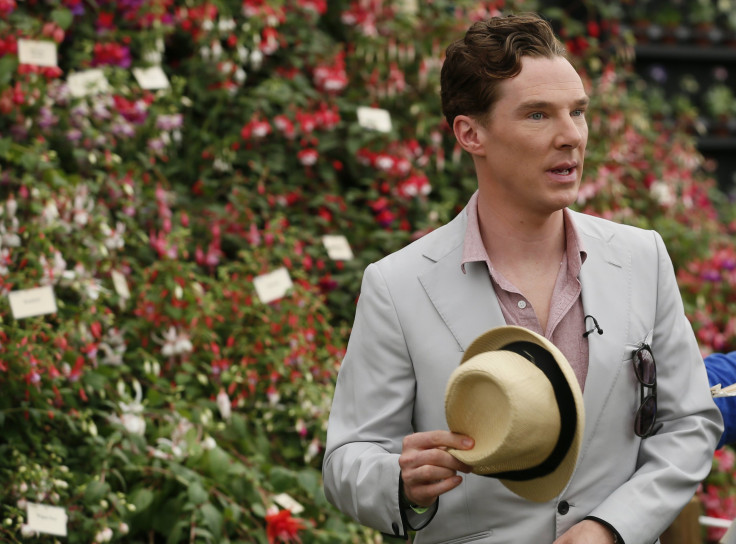 TV Producer Rebecca Eaton recently dished on "Sherlock" star Benedict Cumberbatch's love life, and while she didn't directly confirm the heartthrob's relationship status, her comments did suggest the possibility of a new woman in the actor's life.
According to a report from Page Six, Eaton, 66, best known for producing PBS's "Masterpiece Theatre," has been helping Cumberbatch, 37, find a new leading lady. While the tabloid claims that Eaton wouldn't share the names of the actor's alleged dating partners, Eaton did reportedly share a message for his devout followers at the Cannes Lions festival Tuesday. "She said it's time for all those 'Cumberbitches' to move on," claims the report.
Rumors of Cumberbatch's new love interest first made headlines in April, with ShowBizSpy.com reporting that the British actor was allegedly dating a woman outside the entertainment industry. "Benedict has a girlfriend," an "insider" told the gossip site. "He's keeping it hush-hush but it's safe to say he's smitten."
According to the original report, Cumberbatch has been keeping the speculated romance under wraps due to his lover's reported request to remain incognito. "She isn't in the public eye," said a source, adding, "[She] has quite a serious career, so [she] is keen to remain anonymous as long as possible."
Following Cumberbatch's decision not to address the dating rumors, fans recently linked him to "Fifty Shades of Grey" star Dakota Johnson after the duo were seen dining together in May. According to reports, the acting duo made plans to get together for a casual meal in New York's Lower East Side after meeting at New York's Met Gala the previous night. Unfortunately for fans of the potential Hollywood pair, Johnson, 24, still appeared to be linked to her longtime boyfriend, actor Jordan Masterston, at the time of the outing.
Cumberbatch's last long-term romance was with actress and screenwriter Olivia Poulet, 35. The couple split mutually after over 10 years together, in 2010.
"Flying Horse" is the next project in the lineup for Cumberbatch, who will star in the biographical drama based on the life of biopic photographer Eadweard Muybridge, co-starring Amanda Seyfried, Ralph Fiennes and Gary Oldman. Cumberbatch is currently filming the Whitey Bulger crime/drama "Black Mass."
© Copyright IBTimes 2023. All rights reserved.