Bentonville Flash Flood: Child Dies After Being Swept Into Storm Drain In Arkansas
As the city of Bentonville in Arkansas experienced flash flooding following heavy rains Monday afternoon, a tragedy unfolded. The city's police department confirmed the death of an 11-year-old boy by drowning after he was swept into a storm drain by floodwaters.
Police and firefighting crews responded to the area of Southeast 28th and Southeast C streets around 5:36 p.m. local time (6:36 p.m. ET) Monday after receiving reports of two people being swept into a storm drain.
A 47-year-old woman was located and rescued from the storm drain and transported to NW Medical Center for treatment, Bentonville PD spokesperson Adam McInnis said, as reported by the Arkansas Democrat-Gazette.
Continuing the rescue efforts, officials were also able to find the boy. He was rushed to the hospital where he was declared dead, McInnis said.
According to Bentonville Deputy Fire Chief Kevin Boydston, juveniles were playing in the water in a retention area near the streets close to the Walton Crossing Apartments, according to 5NewsOnline.
The child was caught in the floodwaters and the woman had reportedly entered the retention area to try and rescue him.
While the storm brought in the floodwaters, it also left thousands without power as it rumbled through northwestern Arkansas. Electric companies Carroll Electric Cooperative, Ozarks Electric Cooperative, and Southwestern Electric Power Co. reported 4,000 impacted customers as of 7:30 p.m. ET.
The most impacted area without power was in Tontitown with 1,893 Ozarks customers facing outages. The provider also had 3,650 customers in Washington County without power, a report said.
A series of power outages were reported in Springdale, including 3,400 Ozarks customers. The city's fire department advised motorists to avoid W. Sunset near Founders Park Drive as multiple power lines were knocked down due to the storms.
"Storms moving through are causing issues across the city. There [are] multiple power lines down on W. Sunset near Founders Park Dr. Please avoid this area at this time," the department wrote on Facebook.
The post was updated, notifying the residents of power line repairs. "Traffic will be reduced to one lane westbound on Sunset from Gene George to Jones road until the power company can get the power poles replaced. Please expect delays in the area," it read.
As the Arkansas region scrambled to restore the power supply in light of the storm, the tragic death of the child in Bentonville continues to remain under investigation.
"This is an active investigation and there are no updates at this time," the Bentonville Police said.
Hundreds of children have died in similar recent incidents in other parts of the world. Severe rains and flooding in Pakistan since mid-June have resulted in the deaths of about 1033 people, of which 348 were children, reported CNN. Furthermore, eight children died, and many were reported missing after a recent flooding incident in Afghanistan.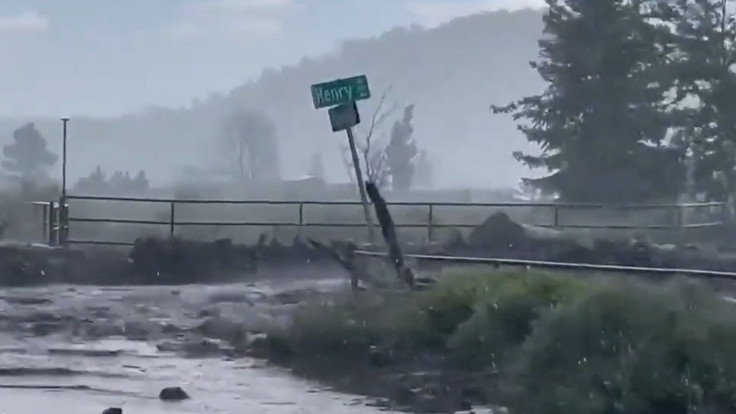 © Copyright IBTimes 2023. All rights reserved.